The European BIM conference (EUBIM) 2016 was held a week ago in Valencia. There was a really nice Lumion demo given there, which also served as a great introduction to Lumion. The demo shows the process of going from 3D Revit Model to GearVR output.
Lumion 6.3 was demoed and the new Gear VR option went down particularly well.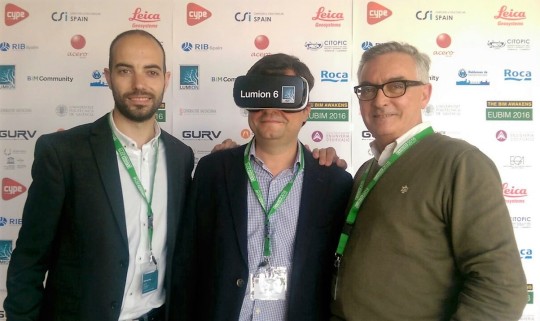 Lumion also got a special recognition award for being such a great BIM tool. This was awarded by the EUBIM organization to Lumion's Spanish partner, represented by Eugenio Donado Megia (In the picture below: far left).