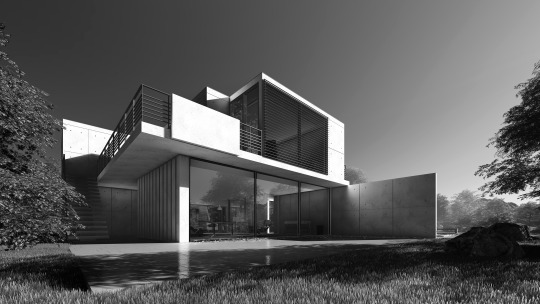 Act-3D was among the pioneers when it applied gaming technology to architectural visualization by developing Lumion. This trend has now been seized upon by the rest of the architectural software industry.
Way back in 1998 Act-3D recognised that the future of visualization would be to make user-friendly real-time 3D software enabled by the advancement of GPU technology. These same technology developments have also enabled the boom in gaming and the huge improvements in game quality and the gaming experience. Lumion is Architectural Visualization Software launched in 2010 and exploits the huge strides made both in GPU hardware and game engines in the last decade. Since then Lumion has systematically been transforming high end visualization technology within the AEC sector by enabling regular AEC professionals to use it. Lumion is now used in more than 100 countries around the world and is incorporated into the design workflow of more than half the world's largest architecture companies.
The trend
Perhaps surprisingly, it is only recently that the trend towards the application of gaming technology to visualization in the AEC segment has been broadly publicly recognized by industry experts and leaders. In a recent article published byBuilding.co.uk, industry experts from the Building Information Modelling (BIM) community and industry giant Autodesk, looked at the ever-growing trend of pairing BIM software tools with advanced game-engine-based visualization technologies.
The article notes the current trend towards utilising advanced visuals, as a means of communication within AEC projects, saying that it is "primarily down to the evolution of BIM". Within the article, Autodesk's Chief Marketing Officer, Chris Bradshaw discussed the impact that state-of-the-art visuals can have on impressing clients with presentations. Bradshaw stated "animation offered fly-throughs and provided the opportunity to essentially make short movies of buildings. It was still primarily a Mac-based process with plug-in connectors required for Revit compatibility. But what we have today is simulation which provides the opportunity to offer even more creative presentation material."
The potential
Autodesk President Carl Bass has also pointed out that the gaming industry in particular is where real potential lies in relation to BIM. He elaborated: "It's ironic that games like Minecraft or Call of Duty offer a richer and more interactive user experience than is often the case within architectural visualization. What if design tools were able to work in a similar kind of interactive environment? Wouldn't that level the playing field and create a richer experience for designers as well as gamers?"
Autodesk's Europe, Middle East and Asia Vice-President Antony Douglas has also spotted that gaming based technology is the future of the industry: "It's very much where the industry is heading. Technology based on game engines but whose tools are specifically focused on the AEC market. Architectural models from CAD and BIM programs like SketchUp and Revitcan be imported into them straightaway and can then be subject to all manner of game-world interaction and analysis. In less than 10 years, clients will expect this kind of interactive user experience to be delivered within architectural presentations as a matter of course. Providing a fully immersive, 3D, virtual reality experience is the key to delivering this."
The Lumion team
The Lumion Team is in full agreement with the significant voice of Autodesk in their recognition that gaming technology can offer great value to designers working in the AEC industry. In fact Lumion has already been leveraging gaming technology in AEC visualization since 2010. Check out Lumion3d.com.