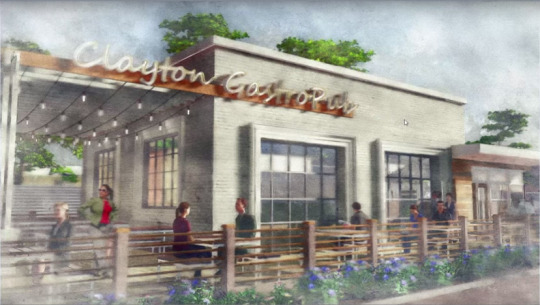 Get impressive images and animations from Lumion with no prior training and within a couple of hours after you download it onto your computer.
Making creative design easy
Architectural firms are under constant pressure to deliver, communicate and revise their designs. Large and small firms alike have to meet tight deadlines, make last-minute changes and satisfy high client expectations. This often leaves little spare time for the fun and excitement of the creative design and visualization processes, which are at the core of what drives Architects and Designers. It seems that even finding the time to be able to learn the latest techniques and methods is hard enough for most architectural professionals.
The makers of Lumion deeply understand this problem. Lumion has been developed to help alleviate this pressure by making everything easier and faster for an Architect, who faces a tight deadline but who still wants to produce beautiful images and an evocative animation of their design. The basics of Lumion can be learned in minutes and its layout is so intuitive that, like riding a bicycle, once learnt you don't forget it, even when you've spent some time away from doing it.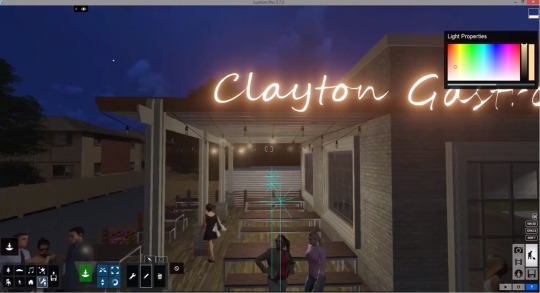 The approach of making things easy and fast stretches way beyond the Lumion program itself. There is an extremely popular 180 tutorials explaining Lumion functionality.
A case study in nine tutorials
But there is now another seriously useful set of tutorials to explain how to get even better results, even faster, even easier with Lumion. These have been made by US-based Michael Brightman who is a renowned SketchUp expert, as well as a seasoned Lumion user. He has built a powerful workflow around the SketchUp/Lumion combination, to efficiently deliver designs and compelling visualizations to his clients.
Clayton Gastronomy Case Study
The nine tutorials, available through the Lumion Tutorials page, are like a mini-course in Lumion which uses a case-study approach to take you from a 3D model designed in SketchUp, to beautiful renders, animations and a web-published 3D tour. Creating these in Lumion is a breeze but sometimes you need just a little helping hand to give you some tips and tricks on achieving that little something extra. These tutorials are the answer to that need. Anyone who has just started using Lumion really should take just a few minutes to look at these tutorials. They will be a big help in getting you started and getting more out of Lumion, faster.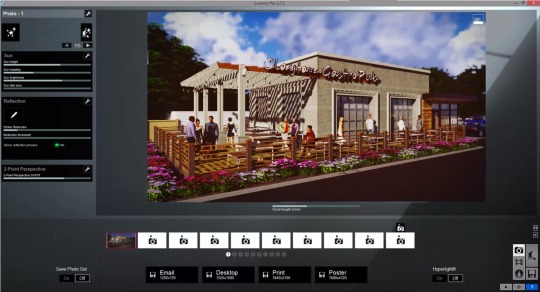 After a brief introduction tutorial (3 minutes) explaining the basics of Lumion, the other tutorials show you how to link your 3D design model to Lumion (5 minutes), then how to add materials to your models (10 minutes) and add objects to breathe life into your design (20 minutes). Lighting (13 minutes) helps create atmosphere and a few carefully selected effects combinations create stunningly artistic renders (15 minutes). Creating a flythrough animation (15 minutes) of your design is simple and with a few effects added, looks incredibly professional in almost no time. Publishing your designs to the web (5 minutes) using the MyLumion functionality, so that your clients and colleagues can view them via tablet, phone or any other device is also a piece of cake.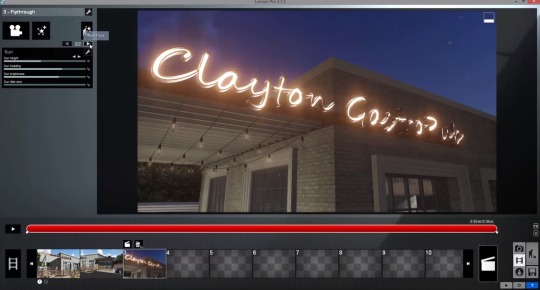 Last but not least, there is a tutorial which shows the power and simplicity of implementing model updates (5 minutes) in your Lumion scene.
In just 80 minutes of tutorial time, you can learn the secrets of how to breathe life, atmosphere and artistic flare into your Lumion visualizations, even faster than previously. Check out the tutorials, you'll be happy you did!