Erik Varvel of
wrote a fantastic email to the Lumion team recently explaining how Lumion enabled a huge life decision. And he's loving every minute of it!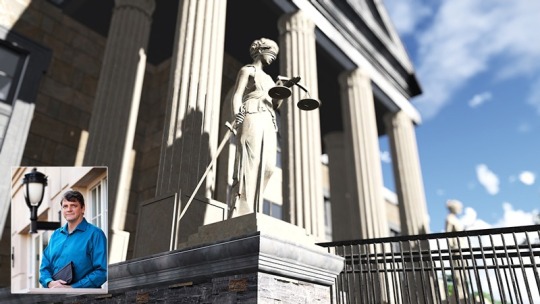 A couple of years ago,  after working for Clark Patterson Lee for 10 years, I decided to go out on my own to do what I am so passionate about doing; 3D modeling and visualization!

I bought my own Lumion license, built a brand new computer with a great graphics card and I created my own company, VirtualEyesDesign LLC. I took a week vacation, came back, sat down and wrote ten introduction letters the first Sunday. I was selling the ability to take designs and virtually "see" them before even starting construction, thus allowing for corrections and refinement to a design that otherwise would get built, without the client's real stamp of approval or knowledge of what it will look like.
Lumion also enabled me to sell an ability to smaller design firms to compete with some of the bigger players that had more resources. Mind you I was starting out on this business venture from scratch with no work lined up and no loans to get me started.
So that Sunday night I sent out those first ten introductions. By 8 am the next morning, I had a reply from an Architect who designed custom homes here in Charlotte. He hired me to model up and create an artistic view of several of his home designs, for his marketing purposes. I literally started with my first client at 8 am on Monday morning on my first day of business. Well that Architect had a friend Architect in another state that needed similar services. And that led into a relationship that still thrives today. I have done the visualization now for about 26 of their home models.
This "product" I sell is the ability for the client to play a role in the development of the design. It gives them a tool to help reduce errors and misunderstandings when putting the project out to bid, since the client and the builders all get to see the exact same view of what's expected to be built.
So, typically I am given drawings created by an Architect or someone else and then I model and render the spaces for the client to see. And because of Lumion's seamless-link updating ability with my Revit model, I can quickly make model changes and update views, to explore potential alteration at the client's discretion.
Over the past 21+ months, I have worked on Custom Homes, Commercial Projects of varying scopes including some rather large ones, Religious Projects, Municipal Projects, Multi‐Unit Developments, Park and Recreation Projects. I've even created a short time lapse animation for a clip in a documentary about the history of Estonia, using only Lumion's terrain, ocean and plantings!
And of course I can get artistic as I utilize the effects in Lumion to add that extra oompff to the scene. To me it feels like painting, or singing, or sculpting, or any other artistic endeavor. I love to create these worlds and make them feel as real as I can. 
When I created my business and named it "Virtual Eyes Design" it was in anticipation that I could one day model up and render projects for my clients and not only provide stills and animations, but hopefully one day an immersive virtual experience for them to review their projects with. The release of Lumion 6.3 has finally made my dreams come true. With the assistance of the Samsung GEAR VR headset and my new Samsung 7 Smart phone, I can now go to a client and put them into their future space. I purchased the gear and phone the moment I was able to upgrade to 6.3 and see what Lumion had in store for me. My preliminary tests on prior project models have been beyond fantastic.
So, Thank You Lumion, for properly helping me to realize my dream, so that I now can properly help others realize their dreams from the virtual into reality.
Erik Varvel
Owner at Virtual Eyes Design