Anyone with Lumion 6.5 will know that the latest version includes a News and Learning feature. 
Time-saving, quality-improving tips, tricks and hints are offered directly to users through the start screen of Lumion. See the screenshot below and look at the part highlighted by the red rectangle. These are the 3 blocks which you can click on at any time. The tips offered will vary frequently, so if something isn't so interesting today, then maybe tomorrow you'll see something worth clicking on!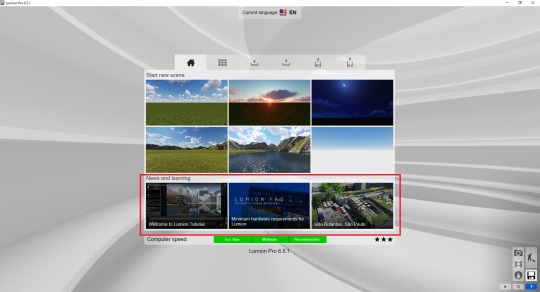 The tips are all bit-sized, so that you don't have to invest much time viewing them. If you do, they will likely help fine-tune your workflow and increase the quality of your Lumion results.
It's just one small step towards making Lumion even easier and top-quality results even more accessible. Good luck and enjoy!