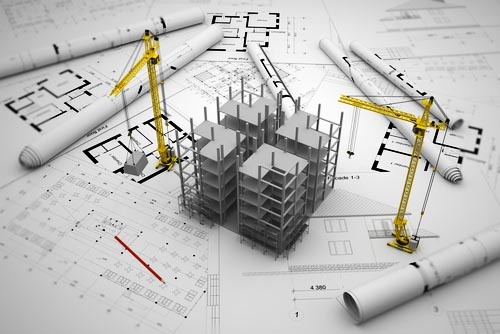 Why become an architect? If you google this question, you'll find a lot of top 10 lists. On further scrutiny, some common themes emerge including artistic expression, having a positive impact on people's lives, 'it's a lifestyle not a job' and being able to inspire others.
Architects and Designers want to be connected to their environments, to understand the impact that spaces have on the people who use them and to have a positive influence on them. At the root, there is a passion to turn ideas into interesting and functional spaces, which others can appreciate and enjoy. But all too often, these passions and desires are a far cry from the day-to-day demands of drawings, deadlines, difficulties and drainage systems! The day-to-day can sometimes get the way of inspiration.
As an Architect or Designer, the passion to inspire clients is not only a pleasure, it's a necessity. If you can succeed in engaging clients in your ideas, then you will win more business. Being able to communicate your ideas in an emotional way will help captivate your client and involve their hearts as well as theirs minds. Clients want to hear and be involved in the story behind the building.
Technology is driving the ability to tell better stories. But like all technological developments, some people move easily with the times and others find it more difficult to adjust. Those who do move with the times are experiencing huge advantages.
3D models are increasingly replacing 2D drawings
Just look at some of the technology changes over recent decades. What were the methods you learned when you went to college? How has your company evolved with the times? Just asking those simple questions puts into perspective the speed of recent technological progress. A lot of adaptations are needed in these fast-moving modern times.
Just reflect on what's happened in recent years, in terms of the practical work of an architectural firm. Here are just a few observations from recent years which are forcing the architectural world itself to change:
1) Technology changes in the 10 year period between 2005 and 2015 are having more impact on Architecture than changes in the 20 year period between 1985 and 2005.
2) 3D CAD is already starting to dominate as BIM processes are integrated into architectural workflows.
3) Communication between Architect and client is undergoing a fundamental change pushing up the quality of designs, for example:
a) Digital modelling, 3D CAD including SketchUp, is now the norm
b) Do-It-Yourself visualization tools (like Lumion) are eliminating much of the need for specialist visualizations, this means that digital models can be easily and quickly shown in an emotional and non-technical way.
c) Sharing via internet and mobile devices is changing the speed and nature of interaction.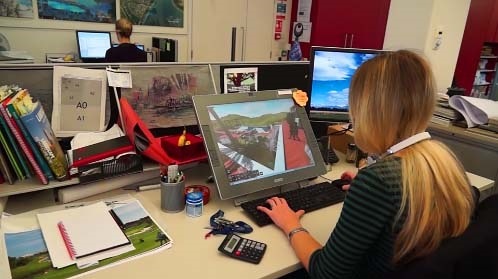 3D tools have become invaluable in the design process
Such developments force us to face the need to change ourselves personally or accept the possibility that we lag behind. In a sense this is a unique time in history, in which a great deal of adaptability is demanded of Architects, Designers and many other established professions. This is especially noticeable the more experienced you are.
But it's certainly not all fear and gloom. If we come back to our main theme, technology developments provide you with the possibility to inspire your customers, by bringing your ideas to life. You don't need to struggle to communicate ideas any more. The tools are available to create incredible virtual designs of your ideas and to communicate these using compelling visualizations. Great strides have been made in making software easier to learn for the uninitiated. Powerful technologies are no longer the exclusive domain of the specialist super-techy. Even those who feel uncomfortable with the technology can quickly become competent.
For example, SketchUp and Lumion can together take you from an idea in your head to a full flythrough 3D animation in a matter of hours. A small investment of time and a minimum of disruption is enough to be able to create 3D models and visualize these designs more vividly and earlier in the design process than ever before.
These ideas are currently changing the game of architectural design and simultaneously changing the expectations of customers of Architects.
A side benefit of the latest trend is that there's no need to pay large sums of money to an external visualization expert, or invest time you don't have in learning complicated software. In 2015, well-chosen software helps you achieve what you want and doesn't get in your way.
With Lumion for example, you can show your client animations, so they can fly through their development, building, garden or interior. They can experience these in a surprising new way. Typically they'll say things like "Hey.… that's our house and that's our garden!", while watching an animation created by yourself in a very short time. They will probably be stunned by the portfolio of beautiful images and the animation you have created for them in such a short space of time.
Lumion, when combined with a 3D modelling tool like SketchUp is pushing the boundaries of powerful tools available for architects and designers. Even technophobes can quickly become able to create vivid, inspirational experiences for their clients. That said, the quality:speed ratio has even persuaded many visualization specialists to choose Lumion in many situations. Making visualizations was never easier and fasterthan it is now.

Lumion: technology to inspire your clients
Builders and developers themselves are becoming increasingly aware of the technological possibilities and their expectations of Architects are changing too. Technology is changing the game and Architects are changing theirs to keep ahead of the curve!
Read and listen to the experiences of some of the many architects now using Lumion around the world. They talk about the benefits of using Lumion and describe how clients have reacted to their work.
Move with the times. Take advantage of the technology. It's here to stay and it's much easier than you think.