An interview with Paul Woddy of White Frog.
Building Information Modelling (BIM) is a term that's been around for well over a decade but it's continued to enter the consciousness of the architectural and construction communities over recent years at an ever-increasing rate. This trend is only expected to intensify during the next few years, as legislation is introduced around the world, demanding increased amounts of compliance with BIM best practices. In searching for answers as to the consensus on what BIM has come to mean, it is clear that there are a lot of passionate and knowledgeable BIM evangelists out there who are keen to share their views on BIM and why it is such an important development in the AEC industry.
The Lumion team were particularly keen to understand the views of BIM experts on how visualization fits into the BIM landscape. This is apparently quite a treacherous road to tread! For example, posting this question on online forums attracts responses like "Please stop the insanity… BIM is NOT visualization!".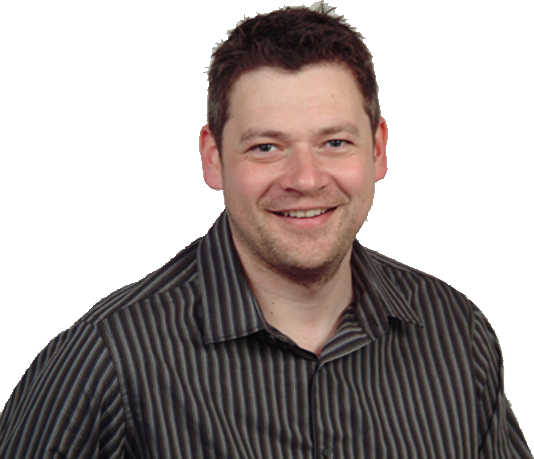 Nevertheless, in search of answers, the Lumion team talked with UK-based Paul Woddy, of White Frog for his thoughts. Paul is a BIM practitioner, having worked for 14 years at Revit, also in the pre-Autodesk days. He is also a member of several advisory boards and standards committees dealing with BIM implementation throughout the UK AEC industry. His White Frog business is a partner to the UK government in teaching BIM to school children between 11 and 18 years old with the aim of closing a huge skills gap in the UK. This is part of a broad programme to improve the quality of the UK construction industry, within which BIM requirements will be firmly established in the UK national legislature, as of 2016.
Lumion: What's your history with BIM?
Paul: Apart from having been involved with Revit right from the early days of that business, I have been honoured to chair the AEC(UK) Revit committee since its inception. This committee grew from a small group of interested volunteers and broadened to include many big players from the construction industry in the UK and around the world. Before the days of PAS 1192, we aimed at providing a road-map for others to follow us and achieve best-practice. The result is now recognised worldwide as a leading BIM deployment standard which is free for all to use. I've also written several books about aspects of BIM, which are all available online and am advising various professional bodies and major projects so enormous in scope that they will stimulate a faster transition towards a BIM-driven construction industry in the UK.
Lumion: Would you say you are a BIM expert?
Paul: What does that mean? Who says what an expert is in a subject when there isn't a clear definition of what the subject is! A consensus is starting to form around the BIM standards that have appeared but BIM is still not completely nailed down to the point that all involved agree on what's in and what's out. I've tried to play a role in clearly defining what is encompassed by BIM through initiatives such as the AEC BIM protocols, but the rate at which the technology and the associated workflows are advancing make it difficult – once written down it is already heading towards being out-of-date. I once heard a quote from an American author that it takes ten thousand hours of practice to achieve mastery of any field. I guess by that marker I can call myself expert a few times over.
Lumion: What's the biggest challenge to getting BIM fully adopted?
Paul: Probably interoperability, by which I don't just mean the passing of models from Revit to ArchiCAD for example, but the interoperability between disciplines and different stakeholders in the wider eco-system. There are standards available such as IFC (Industry Foundation Classes) which is now recognised but the schema, and more and more importantly the adherence to it by software developers, still needs to be improved if we are to see models and data flowing efficiently between all parties.
What the Lumion Team thinks
BIM is a very ambitious, broad-scoped subject and 3D visualization is a central feature in it. Lumion provides an environment to bring a project to life and to reflect the project design in a setting which can be simultaneously inspiring and clarifying.
The fact that Lumion links to almost every 3D modelling software package and can easily upload models and re-load modified models makes it a very suitable partner to the BIM modelling packages. Lumion has the advantage that it can extremely quickly render both still images and fly-through animations, which allows for multiple iterations without the need for outsourcing or going for a render farm option.
The Lumion workflow also allows for trial and error; if you don't like your animation, simply change it in real-time. If you don't like the effects on your still images, then switch them off and wait a few seconds for your next rendered image to appear, which you may or may not like better! You can freely keep doing this until you get it just the way you like it! This simplicity and speed, combined with a fast learning curve and a high quality output make communication through visualization a fast, easy and low threshold step for anyone working in the AEC sector, who is trying to get more familiar with the visualization component of the BIM processes.