Bryant design studios
Interview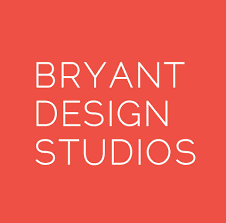 Your vision, alive
Bryant Design Studios describe how Lumion brings their creative vision to life.
When you talk with Michael Bryant, you get a feeling that here's a guy with passion and principles. He is bursting with energy and exudes a certain joie de vivre. His love for design shines through in statements such as "our mission is to bring a vision to life, we want our clients to feel the space and get emotional about it".
Bryant Design Studios is a 3D visualization studio, established in 2011 by Michael and his partner. Michael is a trained, experienced architectural designer and his partner has extensive experience in communications, together their skills and desire to bring projects to life have created a successful formula. They are still a small business but are looking to expand soon.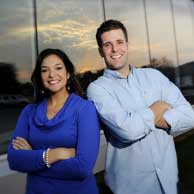 Why did you choose Lumion?
"In the past we used SketchUp and Photoshop as our main tools, which was great but we knew we needed a different medium to make the most of our artistic flare and to minimise the post-production time. I was already looking for an alternative but couldn't find any suitable ones. We looked at plugins for SketchUp and some other stand-alone programmes. Then we found Lumion!
Actually we came across an ad for Lumion somewhere and we'd also been told about it by a friend, who used Lumion to produce visualizations of his Revit models.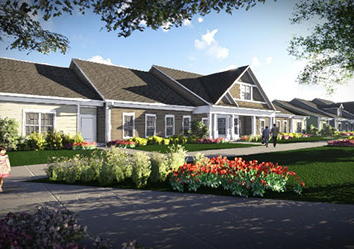 I'd also previously used 3D Studio Max and it really is an excellent tool, with great quality and it can do a lot. The drawback is that you really need to know what you are doing. For example, if you make a small change in one of the settings, it can have a big effect, which is sometimes not what you want.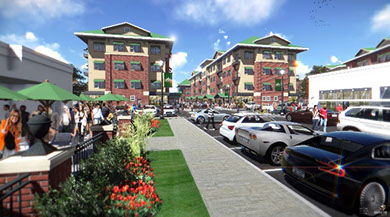 In my experience it also takes a long time to render images. Lumion offers something else; it doesn't try to do everything 3D Studio Max can do but it does everything I need and solves the usability and speed problems. Another thing is that you can spend thousands of dollars on render farms and Lumion removes the need to go down that route."
What is your typical workflow?
"We normally start our projects using SketchUp but some of our clients already have Revit files available. Both work perfectly with Lumion. By the way, the 'Reload' button is Lumion's best kept secret. On my first project, I re-built scenes even when I made only small changes to my model. Oops! Now I hit the reload button maybe 20 times a day!
For example, maybe I'll forget to put a doorknob on a door in my SketchUp model. I might notice this while building the Lumion scene, so I'll just add the doorknob in my SketchUp model, click the reload button in Lumion and it's solved. As simple as that."
What do you like about Lumion?
"It is a fantastic tool! Really user-friendly and the filters are great! We use those a lot. For example, the paint brush, coloured pencil and sketch effects help develop a vision without being too clean and prescriptive, which is what you need at the early stages of the concept development.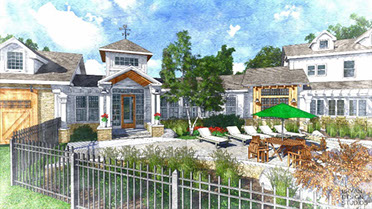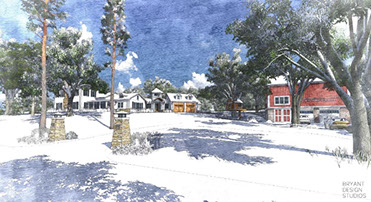 A nice bonus is that Lumion is a lot of fun to use and is really tuned to the user. It produces a great result with little effort. I want to commend the Lumion team for making such a powerful tool but making it look as though it is simple. I know that behind the interface there's a lot going on. The choices the Lumion team has taken seem to focus on making it easy for users, while none of the power of the software is compromised. Less is more."
How does Lumion add value to your business?
"Lumion's features, like the effects, help with preparation and decrease post-production. This means we spend more time designing! We are really happy we found Lumion because it helps us realise our vision by bringing projects to life."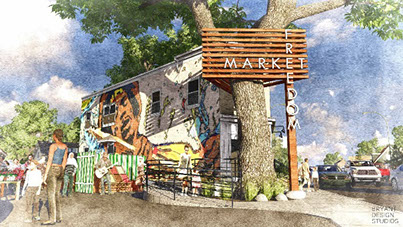 "We are really happy we found Lumion because it helps us realise our vision by bringing projects to life."
What excites you about the technology developments in architecture?
"Well, I just would like to add that we are excited about Lumion 4.0 and the new grass looks fantastic! The visualization world seems to be changing. I think we are at a crossroads in visualization and something like Lumion is helping to drive this because it's such a game-changer.
It's also an exciting time in general for CGI technology, with 3D printing also causing huge interest. Life is short and we need to enjoy every day. Lumion makes its contribution because it helps you achieve something creative and it's fun to use."