Clark Patterson Lee
Interview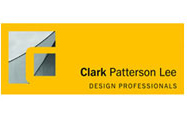 Working in the future!
Clark Patterson Lee is a major player in the US Architectural market, with 14 offices and over 200 people across 4 states on the eastern side of America. They have a gross annual revenue of well over $30m and experience across a wide range of architectural projects with a specialization in the health care, municipal building and infrastructure sectors.
Erik Varvel is a visualization visionary in Clark Patterson Lee and he recently told the Lumion team about how he learned Lumion and what it means to him and his company.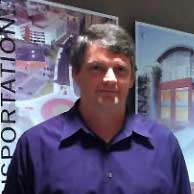 How did you get introduced to Lumion?
"I came across a project review in which Lumion was used and this led me to the Lumion website. I watched some of the videos and was amazed at what I saw. At the office, we bought a standard Lumion license and tried it on a smaller project.
We chose the Graham County project, an early conceptual site design made for marketing. This initial experience with Lumion was very pleasant and the results were exceptional."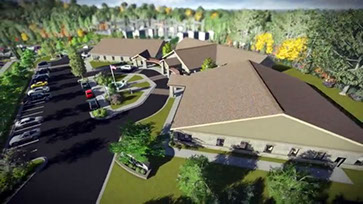 "Soon after, we were awarded another project, where we had the chance to use Lumion. We began work in our office on a Monday and we had to turn it around by that Friday. It involved the renovation of Lucy-Desi Comedy Centre.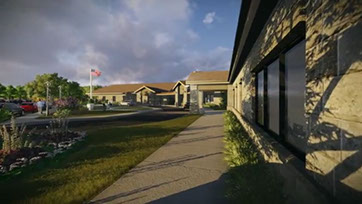 Within days, we had a Lumion animation ready and the client was amazed at the detail and level of animation. I've had it confirmed that the animation definitely played a role in securing funding for this project."
"Lumion is remarkably easy to learn and use. Sometimes software can be frustrating but not with Lumion!"
What do you think of Lumion?
"I still can't get my head around it. I feel like I'm working in the future. In fact it is so easy, that it feels like I'm cheating! I have 15 years of experience with 3DS Max and although I am pretty much an expert, it takes a long time and a lot of knowledge to get the most out of it. Don't get me wrong, 3DS Max, and VRay for that matter, are great software packages but Lumion changes everything. Previously, preparing videos for clients was an unrealistic option because of the difficulty and timescales involved but Lumion makes it so easy and fast that making a high quality flythrough video for clients as part of our offering, is now a very realistic possibility."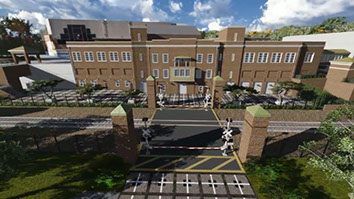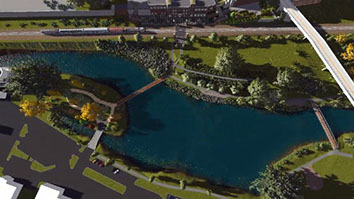 How has Clark Patterson Lee adapted to Lumion?
"Since then, it has spread like wildfire through our firm. Lumion is so powerful that we are even discussing altering our department structure to offer a new visualization service built around Lumion. Our company has been quite progressive by moving from the traditional 2D world towards using Autodesk Revit to build 3D models. This makes Lumion a perfect next step as the way to visualize Revit-built 3D models. It's just a question of importing the Revit file into Lumion and that's it! The workflow is that simple. It is so easy to use and so efficient. There's no longer any need for render farms or external visualization firms."
Have there been any issues?
"Lumion is remarkably easy to learn and use. Sometimes software can be frustrating but not with Lumion! The only issue in getting Lumion adopted has been the price, but once you see what Lumion can do and how it can affect the way you do things, you begin to understand the extent of the value it can add, which makes Lumion a very good investment in comparison!"
"It was 'the jungle video' that started
to create a buzz around the company.
This really got everybody talking about
what Lumion could do."