Download installer
The Lumion installer should start downloading automatically.
Start the installer
Click the file you just downloaded to start installing Lumion.
(It's probably at the bottom left of your browser).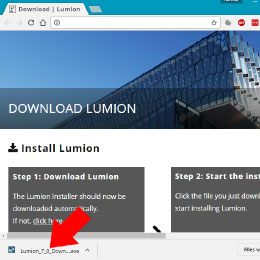 Check activation code
Everything should be automatic from this point on.
If the installer asks for a code then use this code: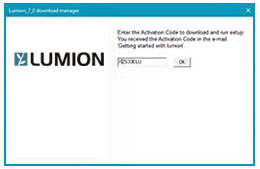 Need help?
If you experience any problems, please visit the Lumion Support Center.