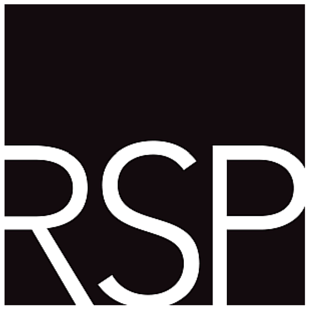 Derek McCallum is a design principal and Scott Neumann is the CAD/BIM manager at RSP Architects. Both have worked there for many years and have helped create design processes which have delivered highly impressive buildings across many market sectors.
With its headquarters in Minneapolis, three other offices across the US and offices in China and India, RSP Architects has 275 people around the world, making it an influential architectural force and a recognizable name on the US stage.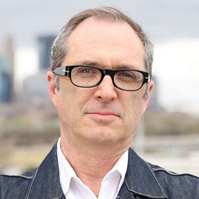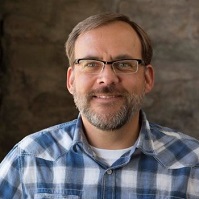 What are your backgrounds?
Derek: I've worked for 16 years at RSP Architects but before that I worked in several other architectural companies.
I have long-since had a passion for technology and was making 3D animations over 25 years ago. I've written several articles
and been involved in think tanks focusing on design and technology. I'm originally from Scotland but have lived for decades
in various locations all over the US.
Scott: I've been at RSP for 24 years. My main role is to provide firm wide support and management of our CAD/BIM software
and other BIM related technology. I am responsible for the development of BIM standards, Revit content management and BIM
implementation for all of our offices. I am continuously evaluating new software and technologies while looking for ways to improve
our processes and increase efficiency.
Expectations now require a quick process but a lot of other architects are struggling to get onto a 3D platform.
That's what puts us ahead. We have a young staff recently out of college but none of us has a software background. We all use Lumion.
What differentiates RSP architects?
The way we develop project concepts is very broad-minded. We think about the kind of experience that a new building should deliver. It's in our company culture to get the front-end right by getting the experiential thinking right.
We involve our clients early on in our thinking and they really appreciate that level of interaction and the specific results they can expect. As a result, a large percentage of our work comes from existing clients.
In order to do this, we have always tried to stay at the cutting edge of technology and often we've been early adopters. The talent we have at RSP means that we are able to naturally stay on top of various technologies and move with the times. But, we are never slaves to technology. The quality of the design process is the key. We are people-centric and the right tool for a job sometimes depends on who is doing the job – sometimes that is a sketch or hand drawing.
"Rendering used to be reserved for a few specialist jobs and making animations was completely unrealistic. Lumion changes all that."
Each client is unique and has specific communication requirements. We remain convinced that there is no single right way because you always have to communicate design intent in a way that's relevant to the specific client.
While most of our projects are in the US, we do work all around the world, including India and China. Some of it is pro bono because we want to make a contribution where we can. For example we've done some recent projects in Sub-Saharan Africa.
I [Derek] first came across it with a colleague a few years ago, around the time Lumion 3 was out. I thought it looked interesting but the images were a bit too 'cartoony', so I didn't follow it up. Then when Scott came across it about a year ago, and we looked at the improvements in the software, we agreed that it was time for us to try it out on a project.
We initially got a young intern to use Lumion on a project in the healthcare sector and the things he produced in almost no time were amazing. From the start, he was making things like he'd been using it all his life.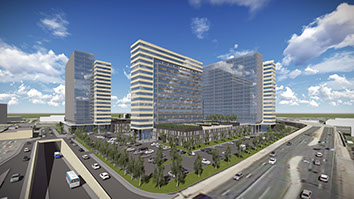 He also loved using it; it was fun for him. He made the initial model in SketchUp and within 4 days of starting the project, he'd made a series of images which completely blew me [Derek] away.
It made us look really, really good with the client. This was the result of someone with no training in Lumion, after a few days just trying it out, looking at a few online tutorials and asking a couple of questions on the online forum.
This was the moment for me. I realized it could provide a kind of service which is simply not possible any other way. The fact that we can make animations that easily, of that quality, at that speed is simply unprecedented.
What role does Lumion play?
We've played with a lot of programs like Unreal and 3DS Max. It's clear with Lumion what it can do and what it can't do. Both are important. The speed plus quality level is remarkable. We also use SketchUp for our up-front designs and then get into Revit later. Lumion is compatible with both and that makes things easy.
A core group of people use Lumion now within RSP but that will grow. The time saved by using Lumion is huge, for example in setting up lighting or by iterating between SketchUp and Lumion.
 What about BIM?
We've been using Revit for over 10 years and while we don't always use a full BIM approach on every project we fully understand the value it brings to a project. Lumion operates so well with Revit that it fits in perfectly. We use the reload functionality in Lumion all the time!
Basically we run parallel models often using SketchUp at the beginning, together with a Lumion visualization and then Revit in the later stages of design using the same Lumion scene for visualization and communication purposes.
The SketchUp/Lumion combination is really important to us in trying to get the concept right. Revit at this early stage tends to demand more information than is available at that stage.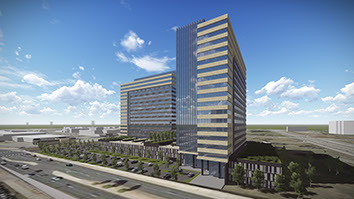 How has Lumion changed the workflow at RSP architects?
We've seen the workflow at RSP change from hand-drafting around 25 years ago, through the initial software implementation stage and then through optimization phases as new software has come along. Lumion has been one of the most outstanding developments for sure. Lumion is a relatively recent introduction but we've noticed in the last 3 projects that its role has become much more prominent. It really has the potential to significantly alter our workflow because we've seen it improve our communication capability right from the start of the project.
We will still continue to use other tools to produce top end photo-realistic still images but Lumion has already become a major tool in our software toolkit and it fits our aim to put the right tools into the hands of our designers.
What about the implementation of Lumion?
We are still implementing it across the company. We'd like to see it being used across all studios at RSP. We'll do that in an organic way which allows people to gradually integrate it, rather than force a decision on it. The designers have to feel comfortable with it.
One important point is the hardware. We were using sub-optimal hardware until recently and we didn't realize. Then after reading a recent blog post, we decided to invest in a better graphics card – the results are amazing. We are now able to work in it easier and faster even while displaying high resolution textures and entourage. We're also able to export stills and animations so much faster which allows us more time for design.
What are the benefits to RSP architects of using Lumion?
We are producing 2 minute videos from scratch in 4 hours in Lumion. These previously took as a week and a half. The time it takes us to produce animations is a fraction of what it was. Just the time saving is benefit enough but there are also huge potential benefits in the speed and quality of communication we can achieve.
What are the benefits to RSP clients?
We can now provide a level of service which was previously not available and which allows us and our clients to communicate about the project concept in a more deeply engaging way. We can do this very early in the project which is very helpful. In the end, using Lumion has helped us get the client what they need and results in a better outcome for everyone involved.