This blog provides 3 ways to use Lumion to define your own unique visual design style.
Architects often differentiate themselves by their specific design style. We can all recognize the work of starchitects like Frank Gehry, Rem Koolhaas, Renzo Piano or the late Zaha Hadid.
When you design something, the way you communicate it should help trigger the emotions that the architecture itself aims to evoke. Choosing your visualization style is therefore important.
Lumion has countless combinations of effects which provide a palette to define your own unique visualization style. The real challenge is to get a clear vision of the style you're aiming for. Here are 3 choices to help you navigate towards your own visualization style in Lumion.
1. Realistic or conceptual?
You can choose to be more realistic when details matter or you can choose to focus on more abstract concepts like form and color, when the design is in the early stages. 
In producing realistic images more attention needs to be paid to things like lighting, reflections and materials. Conceptual styles on the other hand can convey more generic information about your design intent and be more sketchy in nature.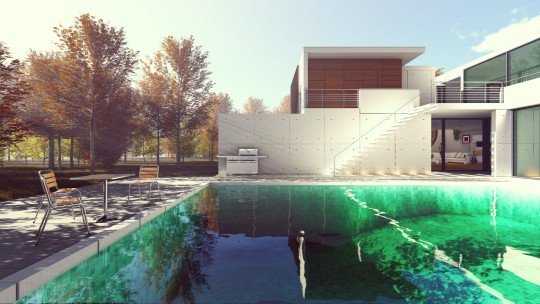 Above: Visualization with a more realistic style
Below: The same still image but this time with a Lumion sketch effect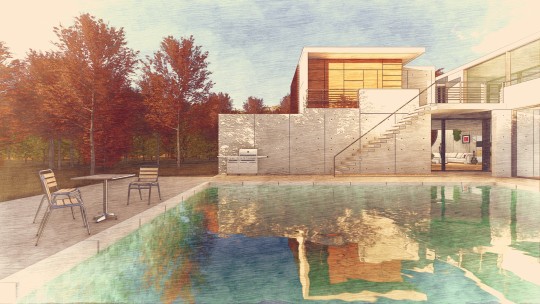 You can also get experimental and for example use a heavy oil-paint effect or pastel, like below. Of course, all of these styles can be merged, mixed and tweaked in Lumion, to get a style that fits what you are looking for.
Below: Similar image with the Lumion pastel sketch, volume sunlight, sun and color correction effects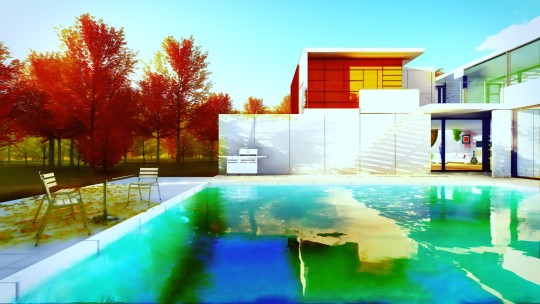 2. Colorful or bleak?
You can use the Lumion analog color lab, color correction, sun, shadow and exposure effects to tune the coloring to make an image look old-fashioned or even bleak….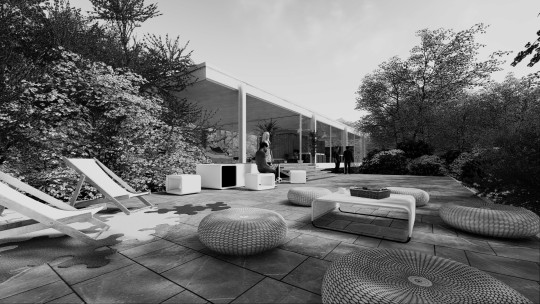 … or you can use the same effects with different slider settings and the result for the exact same still shot will feel very different.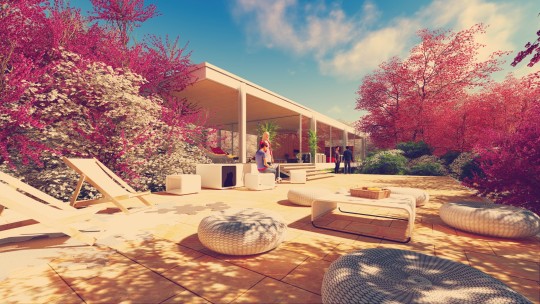 3. Lively or empty?
Whether you choose a heavy entourage or show your design bare is a style choice. you also might want to focus the story you tell more on a lively space than the building itself. You can for example, choose between realistic people or silhouettes, similarly you can choose to show full trees or transparent trees, depending on how prominent or unobtrusive you wish to make your entourage.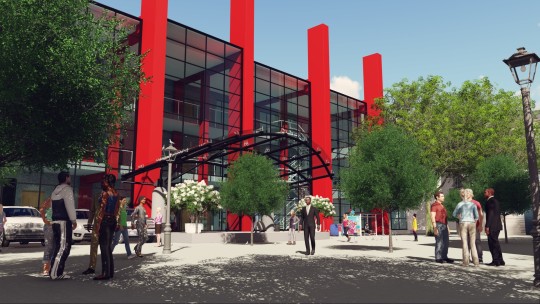 Above: Full color people and plants – Focus is on a lively space
Below: Silhouette people and transluscent trees – Focus is on the building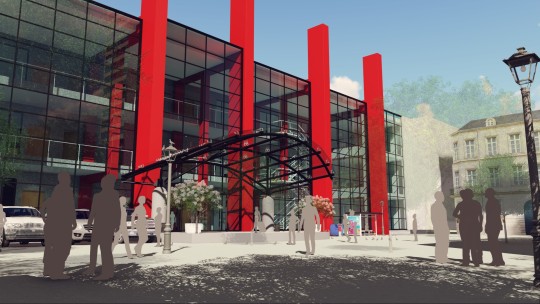 Combine and Create
Of course, the trade-offs mentioned above are neither exhaustive nor mutually exclusive. They are just pointers. You can use any combination or idea to arrive at your style. A little experimentation with Lumion will help you find your own way to express your design style. The possibilities are almost endless.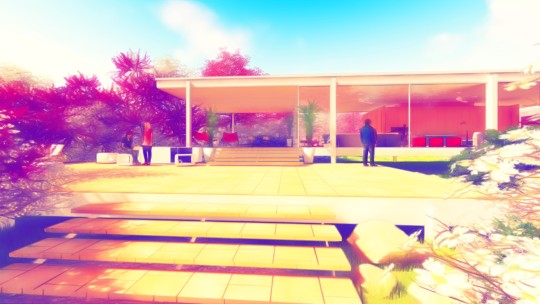 Learn more about creating compelling still images and animations.