Architectural rendering is unique in that it allows non-existent buildings to take both form and beauty.
The following video by Kristijan Tavcar, owner of Miragedereve, is a spectacular example of how 3D architectural rendering can breathe life into the unrealized works of the world's most influential architects. So, without further adieu, here is the "Cathedral of Freedom / Hommage to Jože Plečnik."
Project Specs
Project Title: Cathedral of Freedom / Hommage to Jože Plečnik
Architect: Jože Plečnik in 1947
Lumion Version: Lumion 7.3 PRO
Modeling & Animation: Kristijan Tavcar
Time in Project: ~1000 hours (modeling, setting up the scenes, post production)
Render Time: 18 – 120s / frame
Graphics Card: NVIDIA GeForce GTX Titan Black 6 GB – overclocked
Architect Joze Plecnik and the Slovenian Capital
There are few cities in the world that experienced a significant transformation under the influence of a single architect. Barcelona is certainly the obvious response with Antoni Gaudi's lasting impression on the Catalan city.
In Slovenia, however, this individual was architect Jože Plečnik (1872-1957), who altered and marked the Slovenian capital, Ljubljana, during the second quarter of the 20th century.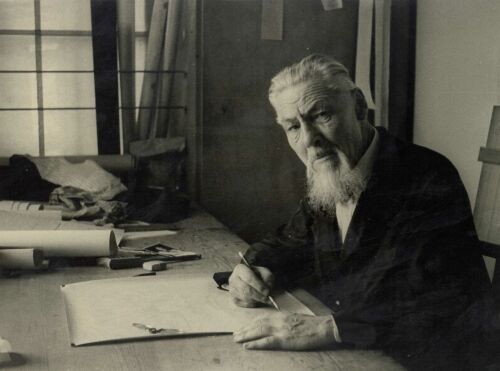 Jože Plečnik in 1943
In fact, Plečnik's influence is so ingrained into the fabric of the city that Ljubljana has dedicated 2017 to this famous architect, calling it the Plečnik Year.
Jože Plečnik is the most significant Slovenian architect, producing important works in Prague and Vienna such as the Church of the Holy Spirit (Heilig-Geist-Kirche) in Vienna and his renovations in the Prague Castle. In 1921, Plečnik returned home to Ljubljana and focused his creative energy on designing the city. For the rest of his career, Plečnik is said to have given the city of Ljubljana its modern identity.
The Slovene National and University Library building is perhaps Plečnik's most celebrated work, but across the city, you can find examples of his innovative architectural styles. Some of his works include:
Slovene National and University Library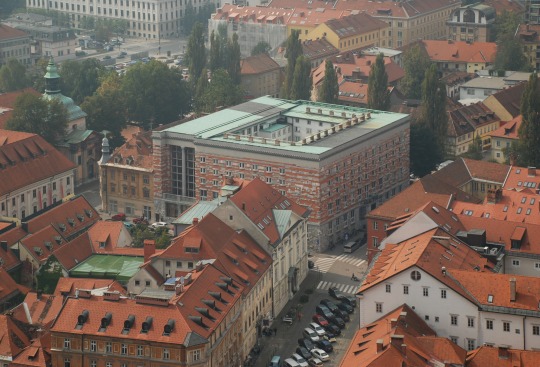 Source: Wikimedia Commons
Triglav Insurance Company Building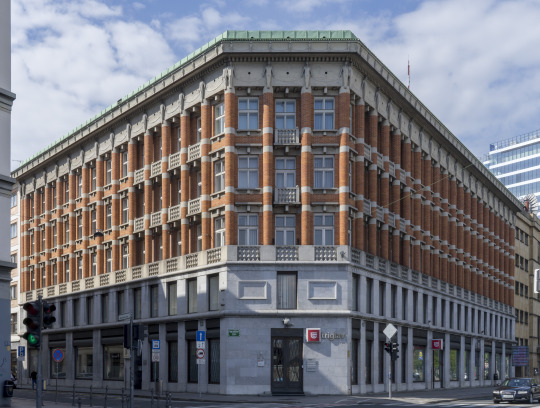 Source: Wikimedia Commons
The Triple Bridge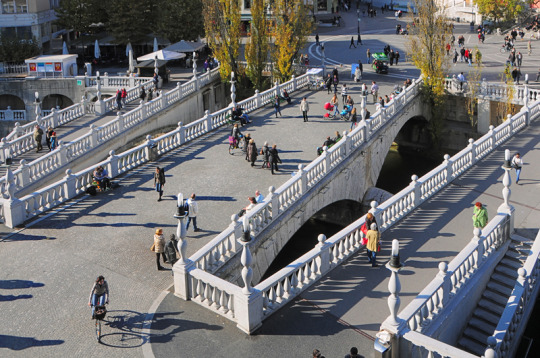 Source: Visit Ljubljana
Other important works include:
Market buildings along the Ljubljanica River
Trnovo Pier
Kristijan Tavcar and Rendering the Cathedral of Freedom
The "Cathedral of Freedom / Hommage to Jože Plečnik" video was the result of about nine months of work for architect Kristijan Tavcar. In celebrating the Plečnik Year, Kristijan stated that the video "served as a tribute to the Slovenian architect 60 years after his death."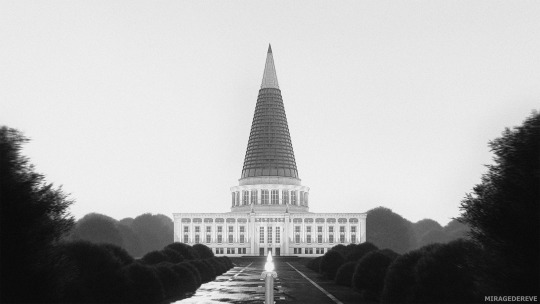 Front view of the Cathedral of Freedom
Kristijan continued, "I chose the Cathedral of Freedom because I wanted to pay a tribute to our greatest architect Jože Plečnik in this very special year. The Cathedral of Freedom is not only a building, it is the manifestation of Slovenian core values. It was never constructed, but in a symbolic and even esoteric way, it still plays an important role in our heritage, our identity, and who we are and who we can become in the future."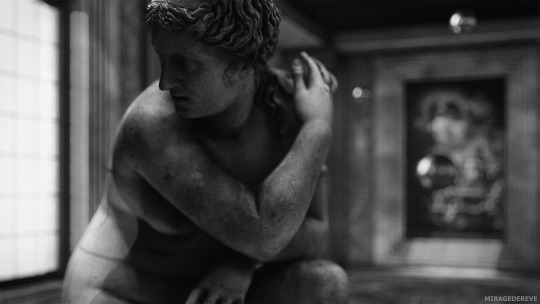 Interior of the cathedral
For Kristijan, rendering this video of the unrealized cathedral was a personal project. In the end, he reported spending about 137 hours rendering the final video, while the cinematography required a lengthy process of trial and error.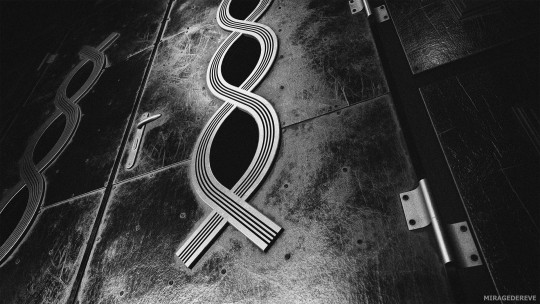 Close-up of interior materials
To make the video, however, Kristijan first had to confront the challenge of making a model. As he explained:
"To start, I only had this low-resolution image to make the model from. I worked for some time on building a model based on this image, but it wasn't enough. So, I decided to go to the city archives for the real thing. That way, I was able to put the models into a 1:1 scale, based on 1:200 and 1:100 original plans, and I was able to go from there.
With regards to the visualization style, I had to decide where on the spectrum I wanted to go: artistic, realistic or somewhere in-between. Instead of focusing on complete realism for each scene, I decided it's more important to produce a chain of individual cinematic scenes (some photorealistic and some completely abstract & dreamy), put together in a way to effectively communicate a compelling story."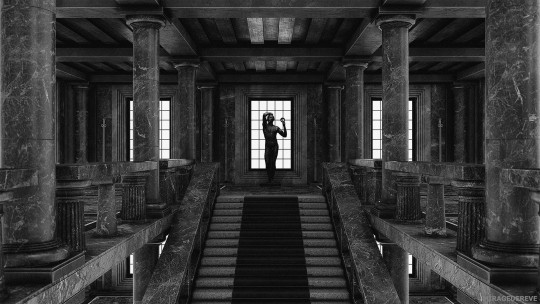 Interior of the Cathedral
"The most frustrating part of creating this video was rendering some of the exterior scenes," Kristijan continued, "in a particular scene, I had like 24 light sources all with Global Illumination effect and 10 reflection planes that I rendered at 2K. In the end, the render time was like 110 hours.
Unfortunately, something wasn't quite right with the rendered scene. To correct it, I moved a few lights around and tried a few different techniques, and, in the end, the new rendering time for the updated exterior was about 10 hours. I threw the first 110-hour render away!"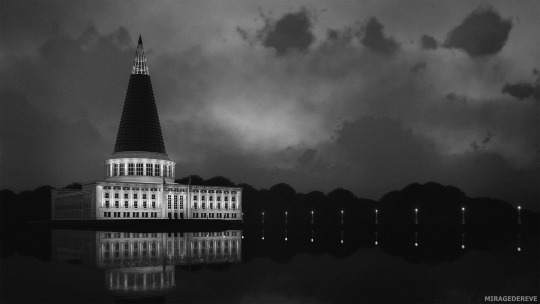 Side view of the Cathedral of Freedom
With regards to 3D visualizations, Kristijan says that "playing around through trial and error" on software is the best way to explore and learn, and "it's a good method for anyone to get better."
He continued, "The learning curve of multiple other rendering programs is a bit too high for some architects who simply don't have enough the time to learn complex rendering software, not to mention investments into costly hardware configurations in order to render in decent time.
The nice part about Lumion in comparison to other rendering programs is that you can run it on a decent gaming PC. It gives you the opportunity to play around in real time. Importing highly detailed 3D models into Lumion is effortless. I see it as a fun way to use a digital sandbox for creative individuals. Like a child, you are able to explore new methods and techniques in record time through the intuitive Lumion interface. Simple, refined and intuitive, but yet so complex and powerful. You improve through play! Is there something better than that?"
Tribute to Ludwig Mies van der Rohe / Barcelona Pavilion
For more information about Lumion 7.5 or to download a free trial, visit Lumion.com.