If you are in a start-up architectural practice or a small firm, you will know how hard it is to make an impact in the architectural market and establish a reputation in the field. You also know the challenge of getting a return on the investments you make. Cash management is an everyday limitation but still you have a dream and you believe in your business and to make your business grow, you need to do things right and invest. That's the story we've heard from many Lumion customers who have chosen Lumion and have been reaping the rewards ever since.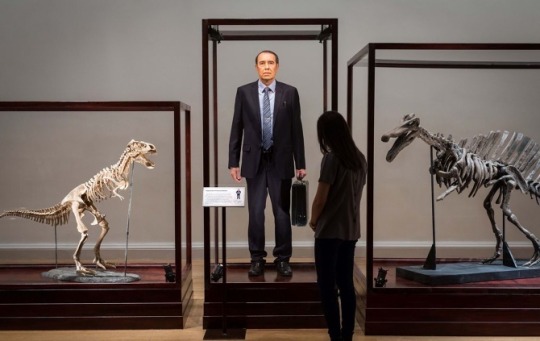 Above: Lumion render used for a museum event, by Mike Bellamy
While Lumion is also popular with large firms – over 60 of the largest 100 architect firms in the world use Lumion – it is a great testament to Lumion's value-adding potential that a large percentage of Lumion customers are businesses of less than 10 people. All these companies are very much aware of Lumion's power to enable them to compete in a league above their size. Lumion is a resource that makes things possible for a small company that were previously unthinkable.
Read why Lumion has been such a valuable and transformational tool to some of Lumion's small-business customers.
Mike Bellamy uses Lumion as an event design tool, for designing and envisioning the transformation of spaces into events like conferences or special exhibitions. Mike is a one-person company and as he puts it, Lumion is "fundamental to what I can achieve…. Lumion somehow goes beyond 3D. It's more than 3D. It's a design environment." read more
Above: Conference event image by Mike Bellamy
Mark Piechocki is owner at i-echo a small-but-growing landscape architecture firm, based in London, UK. He says that "Lumion is absolutely integral to our service offering". read more

Above: Large residential project, by i-echo
Bryant Design Studios started in 2011 with a dream to bring the architectural dreams of their clients to life. Michael Bryant a trained architect said "in my experience it takes a long time to render images and render farm options can cost thousands of dollars… Lumion offers something else and solves the usability and speed problems." read more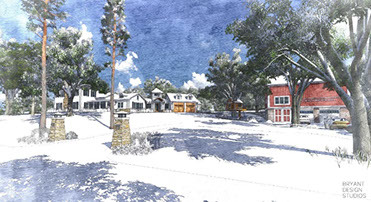 Above: Sketch image of a residential project, by Bryant Design Studios 
Richard Childs is owner at Chumleys Art & Illustration and he took the plunge to start up his own company built around what Lumion can do. In an interview with Lumion some months ago, Richard said "I can see the potential of Lumion and it excites me – the future looks bright!" read more

Above: Archery event in Nottingham in the UK, by Richard Childs