Beautiful renders within reach
Lumion breathes life into rendering, making the process simple and enjoyable from the moment you import your model until you render out a beautiful image, video or 360 panorama.
It's not an add-on or a task that's parallel to design development and visualization. Lumion integrates into any design process; it's an activity that feels natural and pleasant, inspiring your vision for the final result. Rendering with Lumion brings a refreshing simplicity to the task, and it opens the door to a whole new world of possibilities.
No matter if you work on residential homes, commercial buildings, interiors, landscapes, urban developments or other projects, Lumion guides you as you create a lively, real-life representation of your design in its surrounding context.
Cutting-edge photo and animation effects. Thousands of detail-rich and customizable objects and materials in the Content Library. And a friendly Customer Care team to help with any questions you may have. With Lumion, beautiful renders are within reach.
Add Lumion to your workflows
Whatever you imagine for your design, you can render with Lumion.
Bring your exteriors, interiors and landscapes to life, and enjoy every step of the journey along the way.
Get the flavor of Lumion rendering
Ready to bring one of your own designs to life? Download the 14-day free trial and discover a lively world
of rendering possibilities with Lumion.
Render all you can imagine
With every iteration and last-minute client presentation, Lumion fits into your design process and allows you to create stunning images, videos or panoramas that capture the life in your designs.
Enjoy yourself as you surround your design with majestic mountains, idyllic waterfront views, captivating forests, energetic cities and sleepy suburbs. Whatever you imagine for your design, Lumion makes it easy to capture the aesthetic, the sensations and the emotions of your project.
Lumion fits within your workflow
No matter your CAD software, no matter your previous rendering experience, you can import your model(s) into Lumion and, within minutes, begin sculpting and shaping the real-life or conceptual context around your design.
Breathe life into rendering
Lumion makes rendering within reach for every architect, turning it into an easy and enjoyable process to show the life and atmosphere in your project, integrate materials that feel real and tell a story with entourage and lighting.
Craft your vision of the project
With over 6,300 models and 1,250 materials in the Lumion content library, there is no limit to how you can show your exterior, interior, landscape or urban designs.
Enjoy a more satisfying
workflow
Develop the design in real-time with Lumion LiveSync. Enjoy a more satisfying workflow with intuitive tools and features that guide the scene-making process.
Simply ignite atmosphere
and emotion
Whatever you imagine for your design, Lumion features over 60 stunning effects that make it easy to capture the aesthetic, the sensations and the emotions of your project.
Express the flavor of your designs
Every architect has a unique style and vision for their visualizations. Whether your vision involves the beauty of nature, the vigor of urban life, or even materials that feel real, Lumion is flexible so that you can express your uniqueness with ease.
Which Lumion is best for you?
Lumion is available in Standard and Professional editions. With the Lumion Professional edition, you get access to the entire range of exciting features and effects, such as: fine-detail nature items, animated phasing, OpenStreetMaps, photo matching, PureGlass and more. Lumion Standard has a limited selection of effects and ⅓ of the entire content library.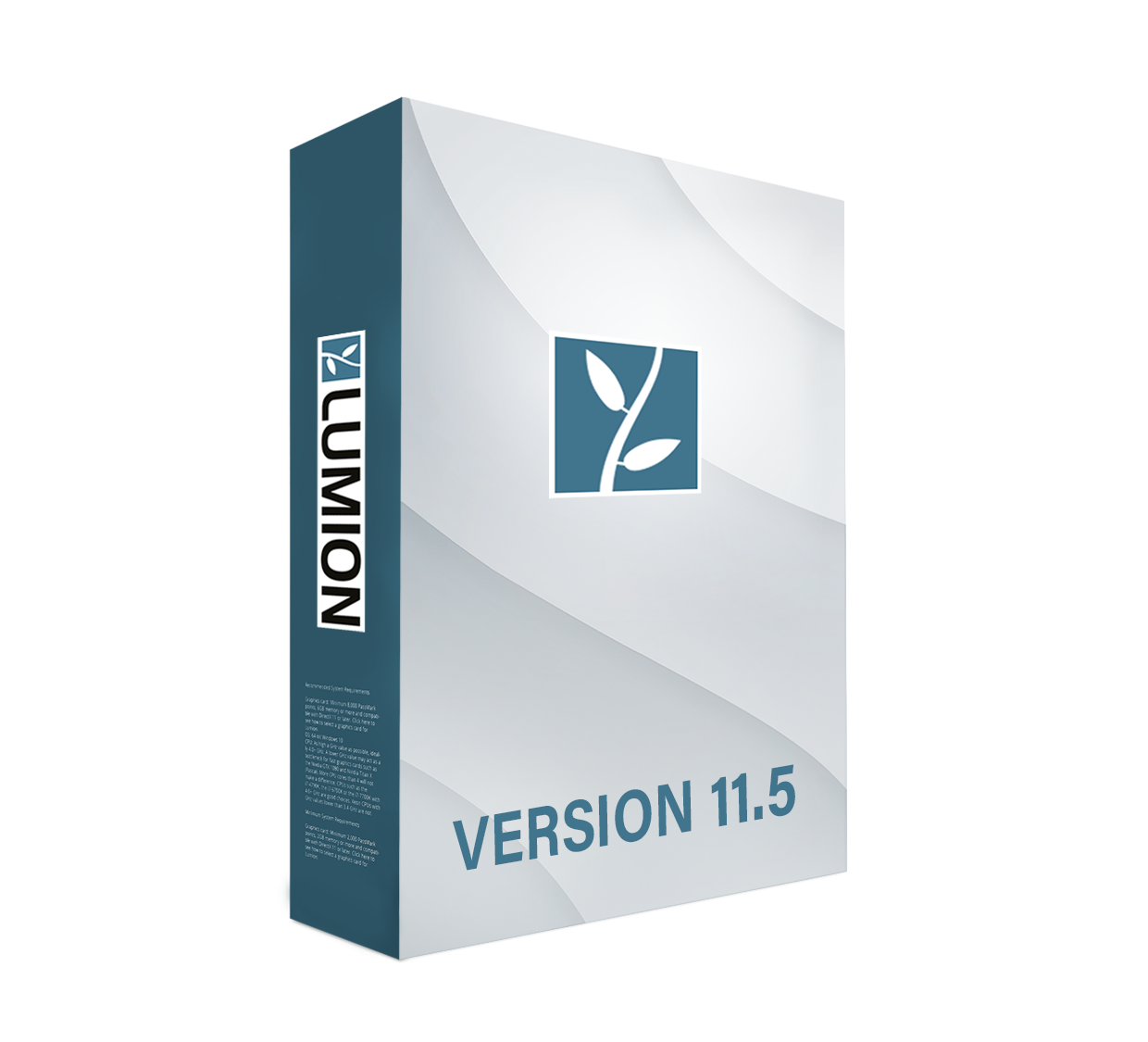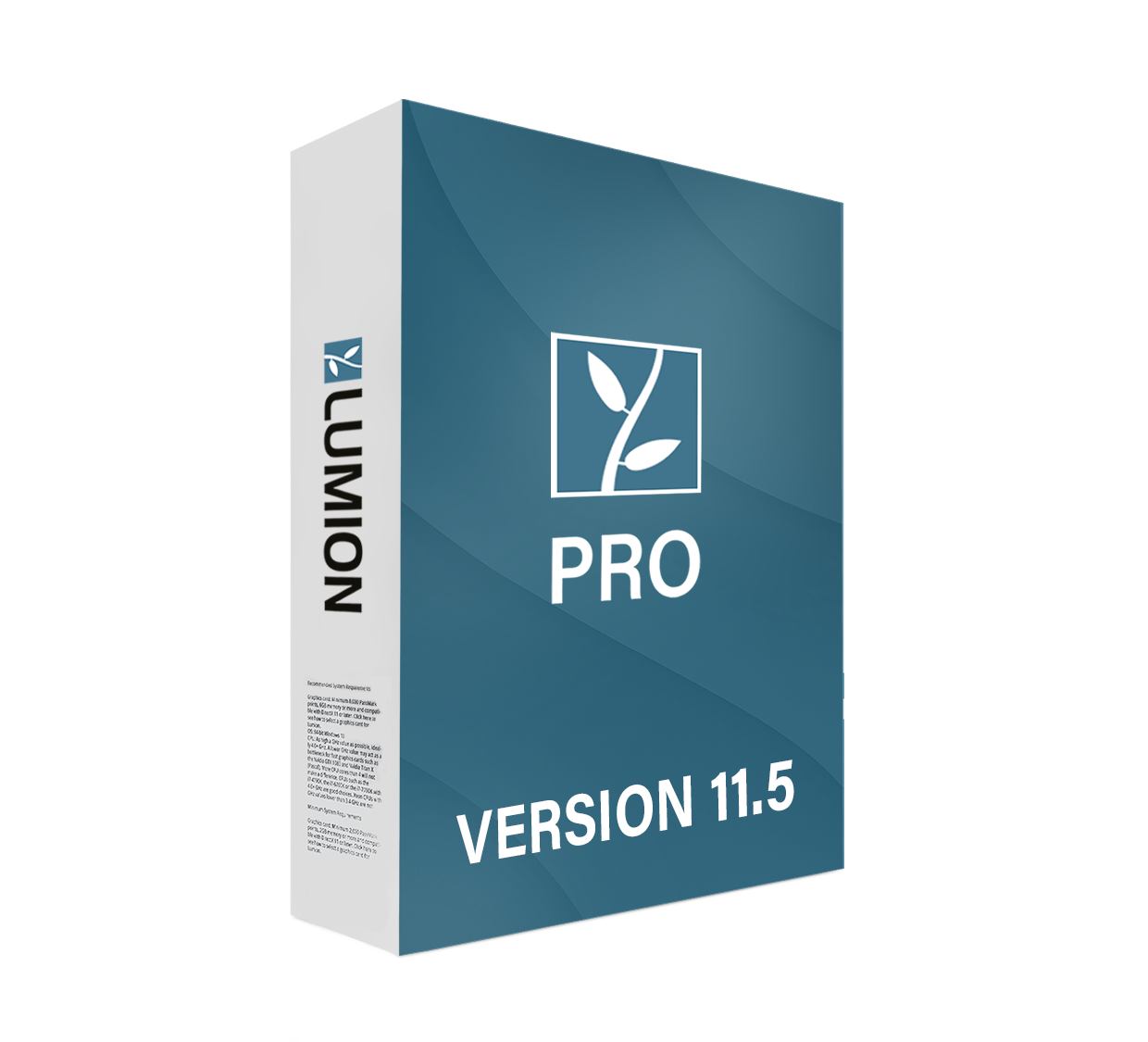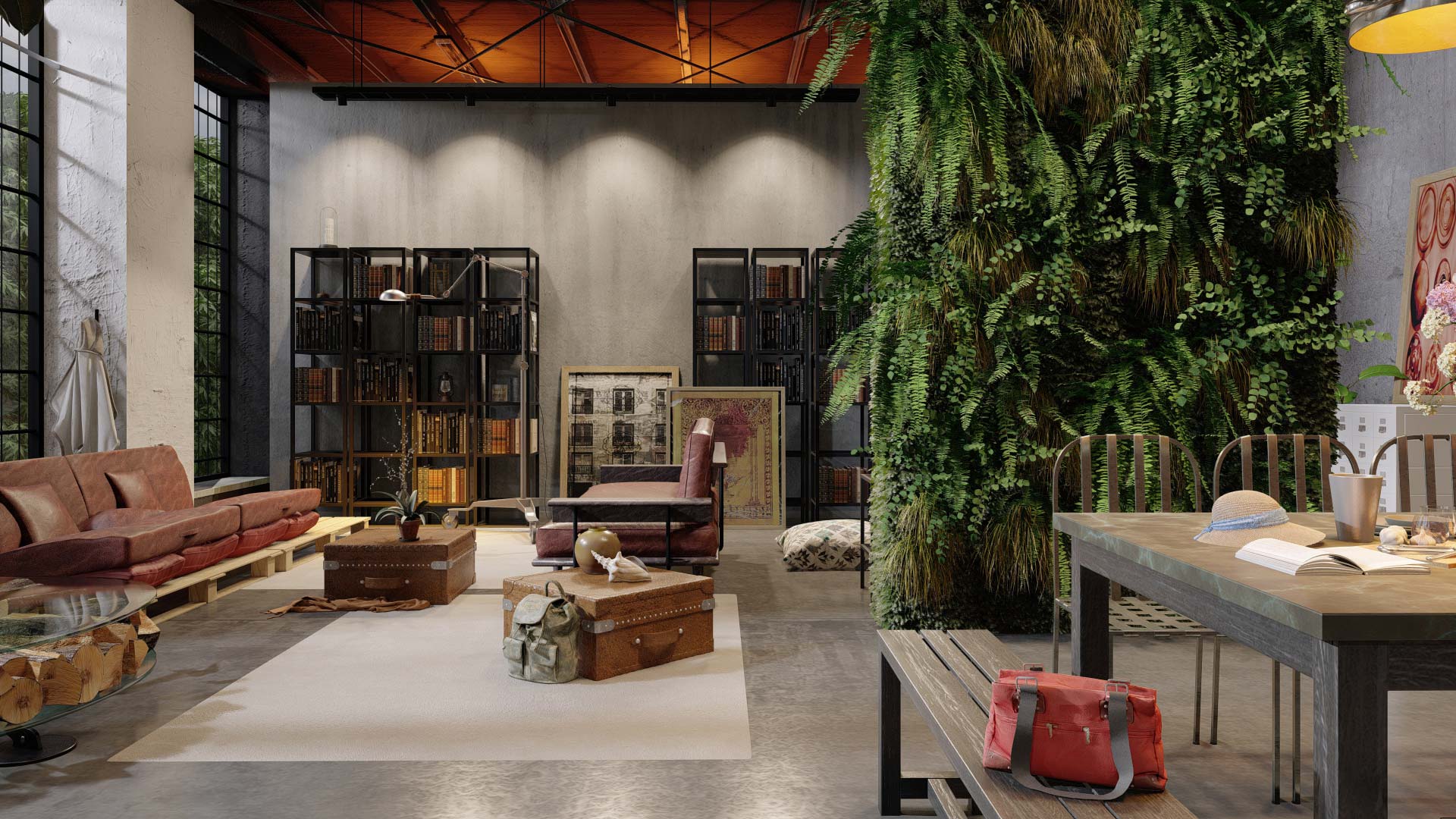 How to bring a design to life
Wondering how Lumion empowers architects to breathe life into their CAD projects and 3D models? Take a look under the hood and see what's powering Lumion.
Lumion requires a fast graphics card, plenty of system memory and high-end hardware. Learn more about the hardware you need for an optimal rendering experience.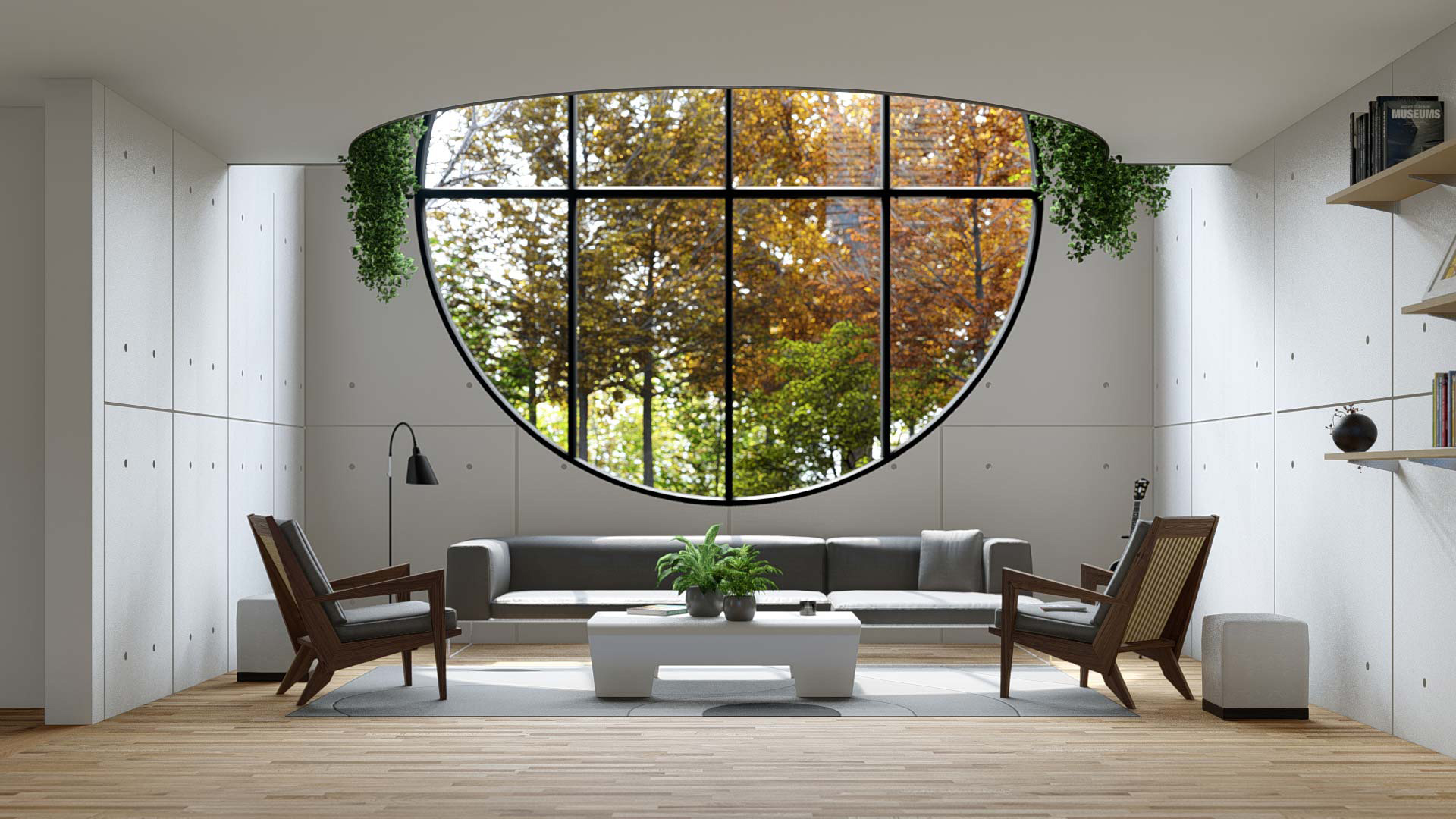 It's easy to create beautiful results
With Lumion, it's easy to convey how your design will translate into real-life experiences, and how the interaction between people, setting and architecture ignites a range of meaningful emotions in your viewers and clients.
And the best part — you don't need to be a visualization expert to create professional, client-ready renderings. Lumion's simple, intuitive interface saves you time as you master the basics and start rendering in less than 15 minutes, and the wealth of video tutorials and our extensive Knowledge Base provide the support you need to push your projects to new heights.
Lumion is fully compatible with almost every 3D and CAD program
The idea behind Lumion is widespread compatibility to ensure that simple and fast architectural visualization is available to every architect and designer, no matter the 3D or CAD modeling software they use. Everything is designed to save you time.
With LiveSync, Lumion's real-time rendering feature, you can create a live connection between Lumion and the major CAD programs. Even if LiveSync isn't available for your CAD software, you should still be able to enjoy seamless import, model reimport and compatibility.
Lumion is fully compatible with and has LiveSync plug-ins for
Lumion is fully compatible with many other 3D modeling programs, such as