Intuitive. Fast. Enjoyable
Lumion is different
Beautiful results, quickly rendered
Lumion is not your typical architectural visualization software.
It's different. The moment you turn on Lumion and import your 3D model, you'll feel like you've entered a delightful, easy-to-control world. Easily add context, detail and atmosphere to your project and enjoy a simpler workflow. 
With Lumion you can turn any design into an experience others can see and feel.
Whether you have 7 hours or 7 minutes, it's refreshingly simple to get high quality results every single time. All you need is a 3D model of your design and, no matter your previous rendering experience, you can create breathtaking images, videos and 360 panoramas.
Add Lumion to your design workflows

Whatever you imagine for your design, you can render with Lumion.
Bring your exteriors, interiors and landscapes to life, and enjoy every step of the journey along the way.
Lumion is now available as a 1-Year and a 3-Year subscription.
A world of context at your fingertips
No matter the setting. No matter the story you want to tell. Lumion allows you to create a world of context and surround your design with atmosphere and emotion. Explore different lighting effects, material choices and weather conditions with just a few simple clicks.
Capture the details of life
It's the details that matter. They anchor your design to a time and place. They help convey a sense of scale and potential. With a diverse content library of materials, objects, characters and nature items, Lumion gives you all you need to breathe life into your designs.
Create a shared visual experience
Lumion's lightning-fast speeds and intuitive 3D environment make it easy to iterate and perfect your design ideas — without wasting a moment's notice. From the first design evaluation to the big client presentation, Lumion creates the visual foundation for everyone to feel invested.
Your complete solution to architectural visualization
For any setting or season, Lumion makes it possible to build the project's context and invite others into the world of your design. Take a look at the range of features and see what's powering Lumion.
Designed to save you time
Lumion provides complete and stable compatibility with all major CAD and 3D modeling software.
With Lumion LiveSync you can model and render in real-time to drive faster design decisions.
Which Lumion is best for you?
Lumion Standard has a limited selection of rendering effects and comes with 1/3 of the entire content library.
Available as a:
Perpetual License

1-Year Subscription

3-Year Subscription
Lumion Pro is a complete visualization solution and comes with a full content library and rendering effects.
Available as a:
Perpetual License

1-Year Subscription

3-Year Subscription
Lumion requires a fast graphics card, plenty of system memory and high-end hardware. Learn more about the hardware you need for an optimal rendering experience.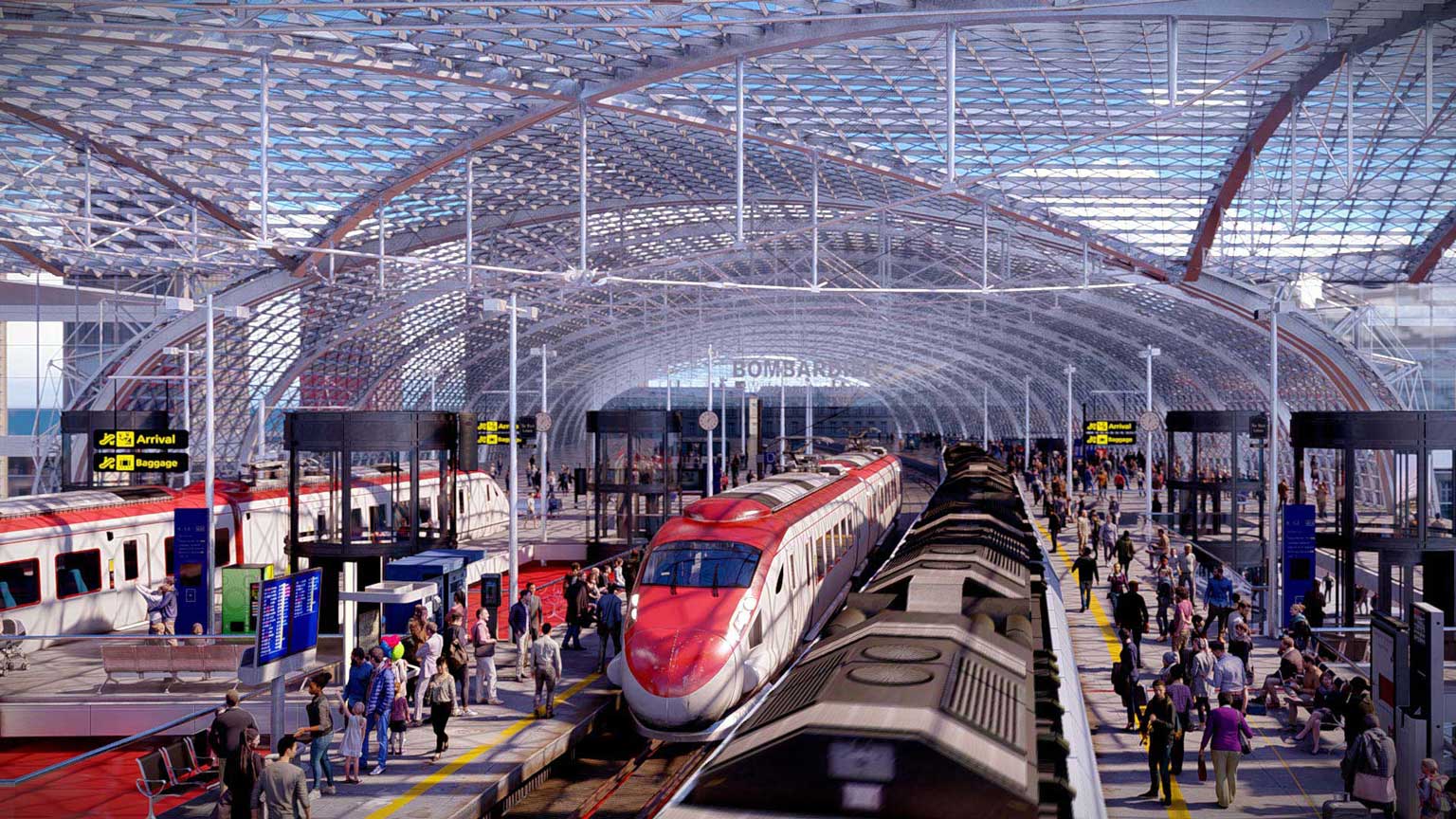 When you're rendering with Lumion, you're never rendering alone.
Whether you have a question about a feature or you need to talk to a real person to solve an issue, the Lumion Customer Care team is ready to help. 
With a Lumion license, you get more than one of the top rendering programs in the architecture field. You gain access to our fast and friendly global Customer Care team for all your technical and license questions. Support is available Monday through Friday (in English).
Lumion is fully compatible with and has LiveSync plug-ins for
Lumion is fully compatible with many other 3D modeling programs, such as
* Model designs on this page by VIS3DARQ, Charles Infante and Emely Córdova, Paul Sovereign, and Adam Ingram (Ark Visuals).