Bring spaces to life
See what's new in Lumion 12
With Lumion, you can easily add eye-catching details and breathtaking atmosphere to your renders, which otherwise would take hours to create. 
Because it's the details that make a design feel alive. 
Discover how Lumion 12 helps you accomplish that.
New features. New possibilities.
Whatever you imagine, you can render in Lumion. As an all-in-one visualization solution for architects and designers, Lumion has everything you need to bring your vision to life.
Now with a Lumion Subscription, you're guaranteed to be on the latest version of Lumion and take advantage of the latest features, assets and rendering effects as soon as they're released.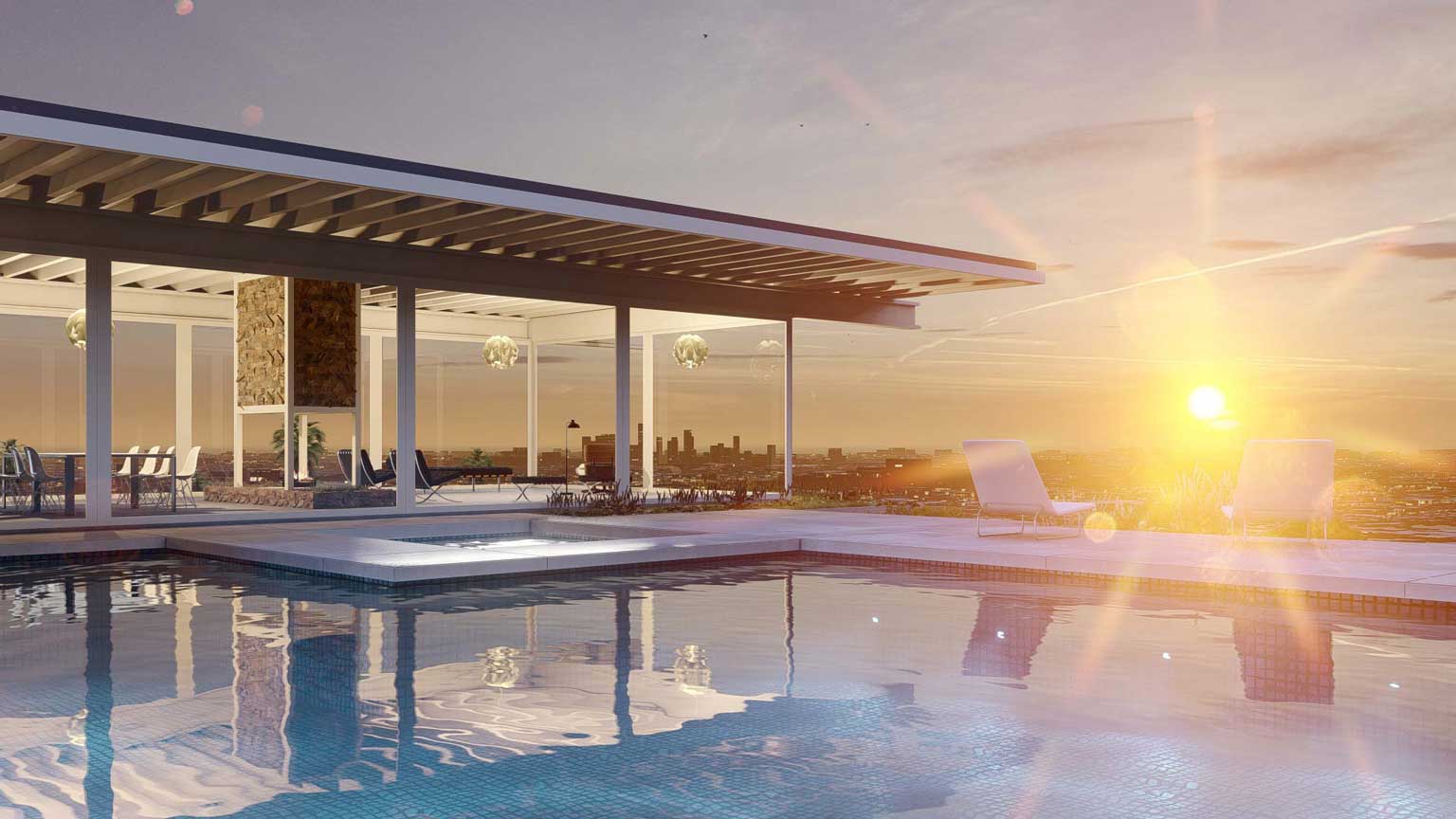 With every new update, Lumion gives you more tools to visualize your designs exactly how you imagine them. With an upgrade to a Lumion Subscription you automatically get Lumion 2023 when it's released, at no additional cost.
Explore the new features in Lumion 12
New features such as volumetric spotlights, omni lights and surface decals add to the wide collection of atmospheric, visually striking features and effects. A vastly improved scene-building experience and subtle yet powerful usability and workflow improvements make Lumion much more intuitive and significantly faster.
Illuminate the life in your designs
With Lumion 12 Pro, it's easier than ever to illuminate the atmosphere in your designs and show their most remarkable elements in their best light.
Volumetric effect for omni lights (Pro only)
There are countless situations where volumetric lighting comes in handy. Mood, atmosphere, ambiance — the new volumetric omni lights effect gives depth to spaces while adding a gorgeous glow.
This point-and-click effect is perfect when used in a subtle manner. Render foggy evenings. Show dust, mist or steam for interior shots. The effect is instant, and the results are incredible.
Volumetric effect for spotlights (Pro only)
The new volumetric light effect for spotlights lets you cast a visible beam of light throughout your scene, adding atmosphere and dimension for a beautiful, cinematic ambiance.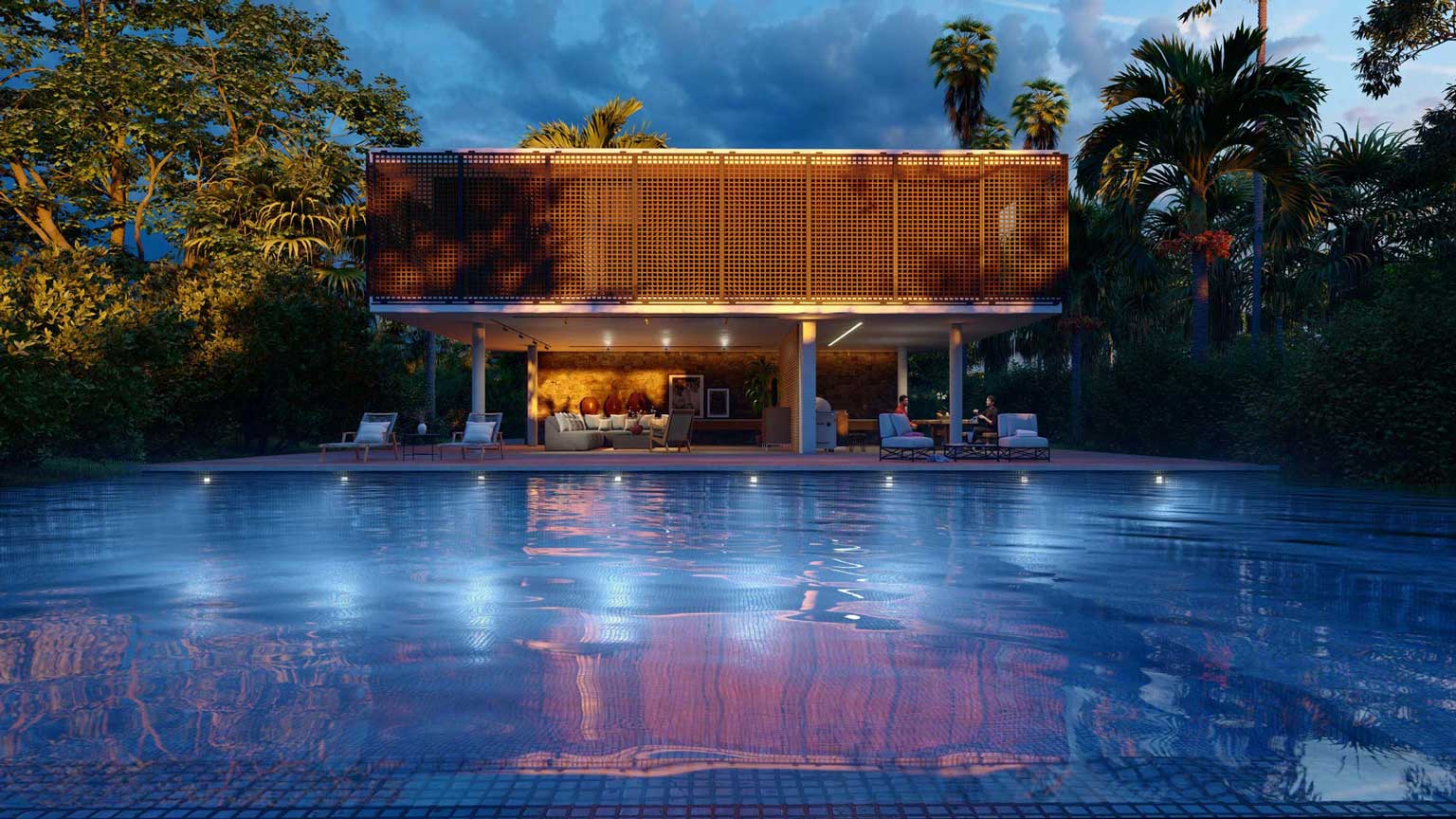 With a wide range of applications, you can use the volumetric effect for spotlights to illuminate interiors, exteriors and even pools, giving spaces more depth and realism.
The volumetric light effects are the latest addition to the wide variety of lighting options available in Lumion 12, from omni lights to area and line lights, all of which you can customize based on color, brightness, shadows and much more.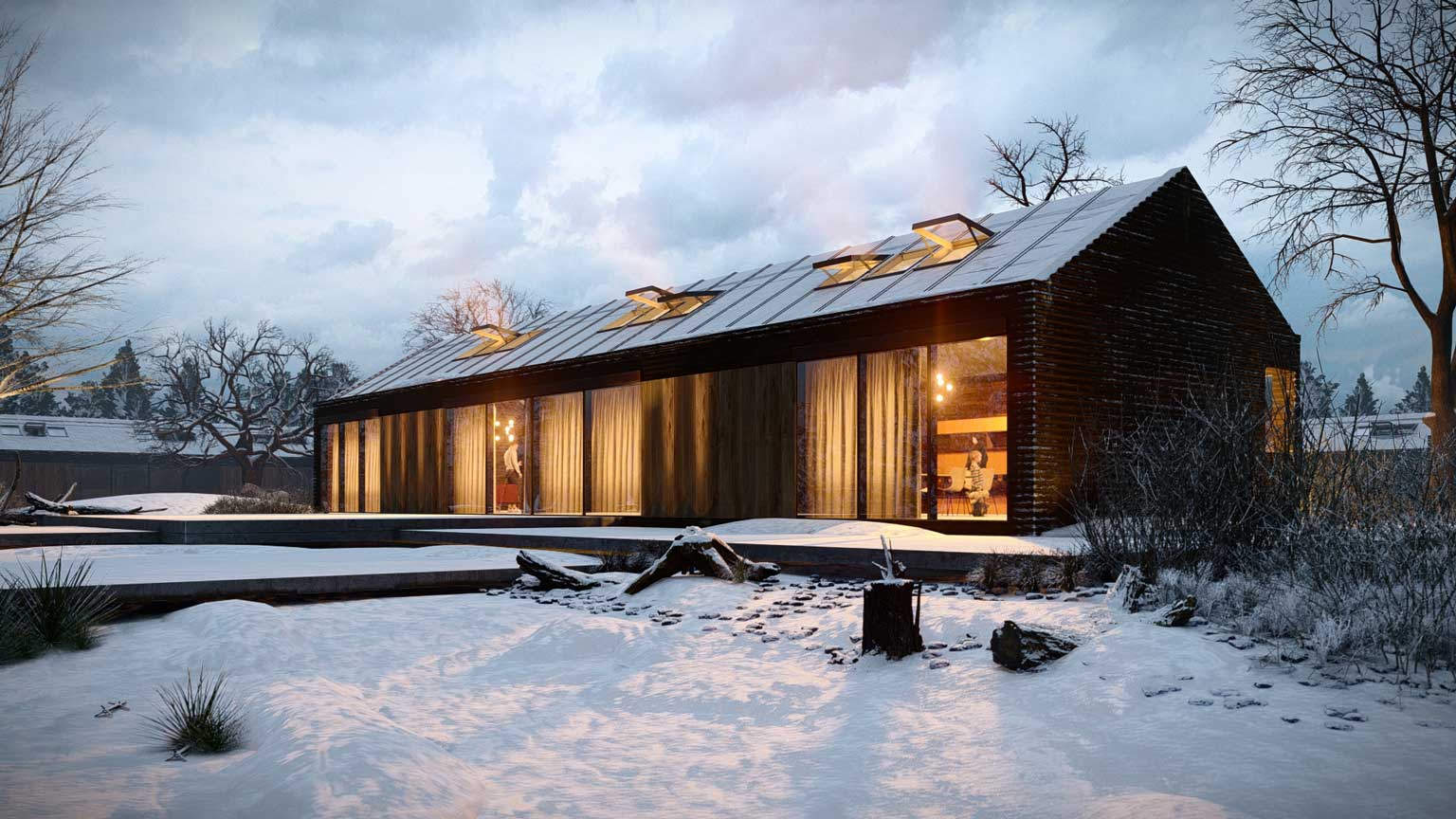 Combined with Real Skies, the fog effect and atmospheric rain and snow, the new volumetric spotlights effect helps you showcase your design in an immersive context.
Light color temperature (Kelvin)
Set the mood with a new ambient light color tool. Using the Kelvin scale, which measures colors from warm (3000K) to cold (7000K), you'll illuminate interiors with a cozy and inviting mood and create exterior lighting with a crisp and invigorating feeling.
Capture the subtle details of life
In Lumion 12, the smallest details matter. With new surface decals, license plates and a diverse content library of materials, objects, characters and nature items, you can bring your design to life with surprising detail.
Surface decals (Pro only)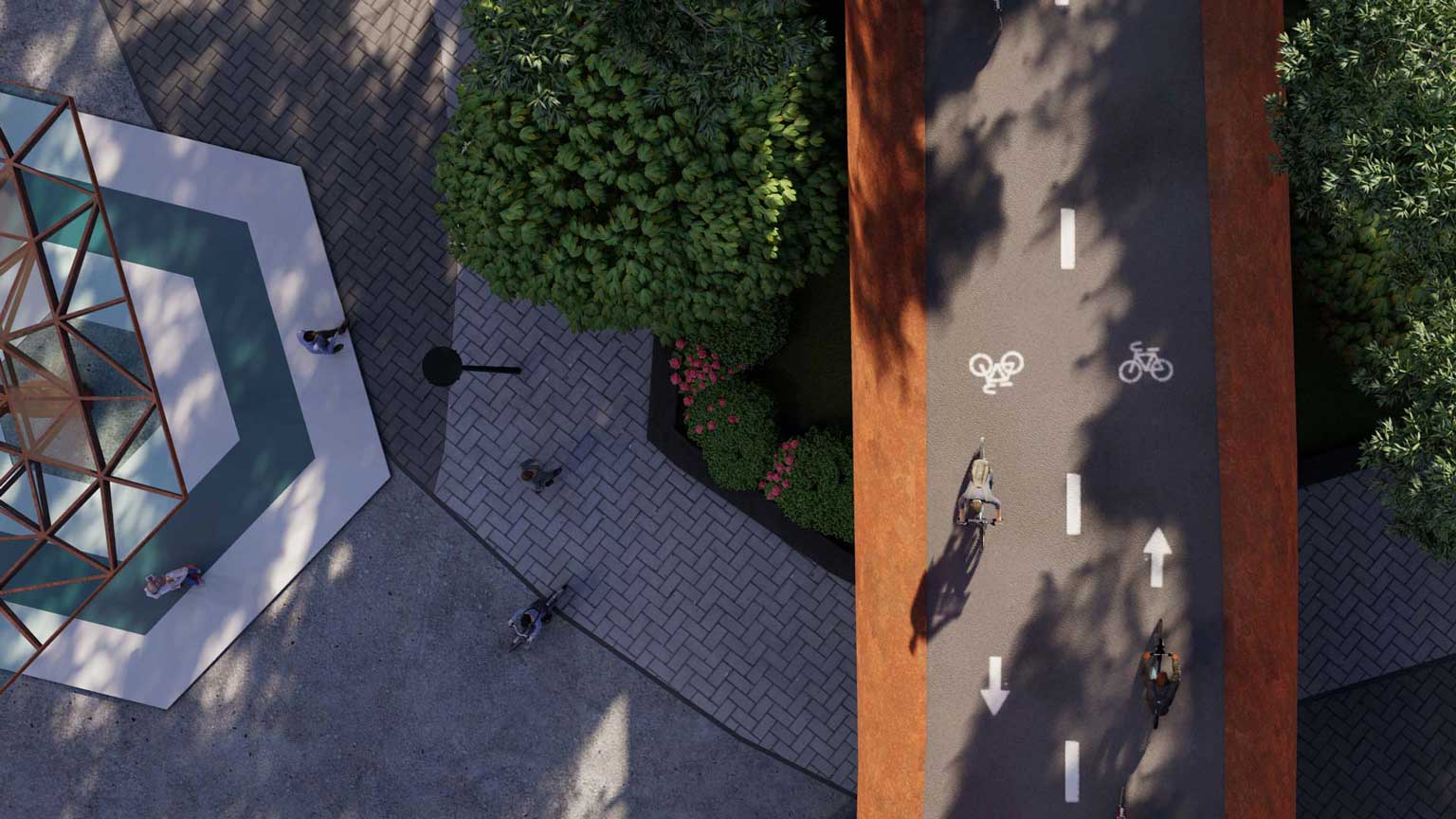 Give your visualizations a touch of character, style and personality with 142 new surface decals. In just a click, you'll transform surfaces with imperfections, wall art, exposed brick, moss, chalk drawings, paint, road markings and much more.
Combined with other features such as weathering, displacement maps and edges, you have a wide range of tools to show surface imperfections and highlight textures like never before. 
Import custom decals (Pro only)

With Lumion 12, you can now import your own custom decals to give surfaces a unique look and feel, opening up more possibilities for creative expression.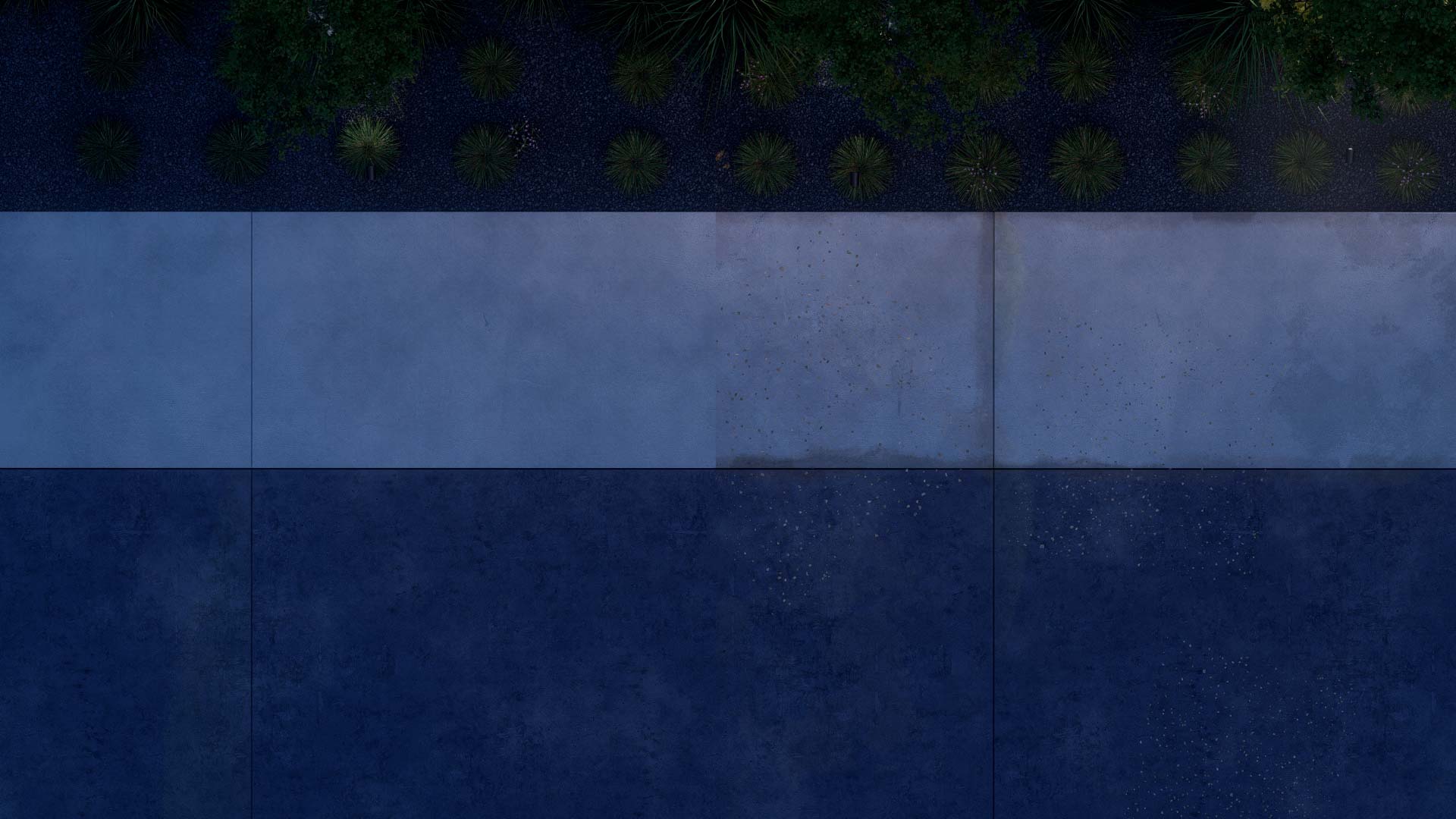 Custom decals are easy to place and modify so that you can intuitively blend them into your project, giving them all the texture and intricate detail of the underlying material.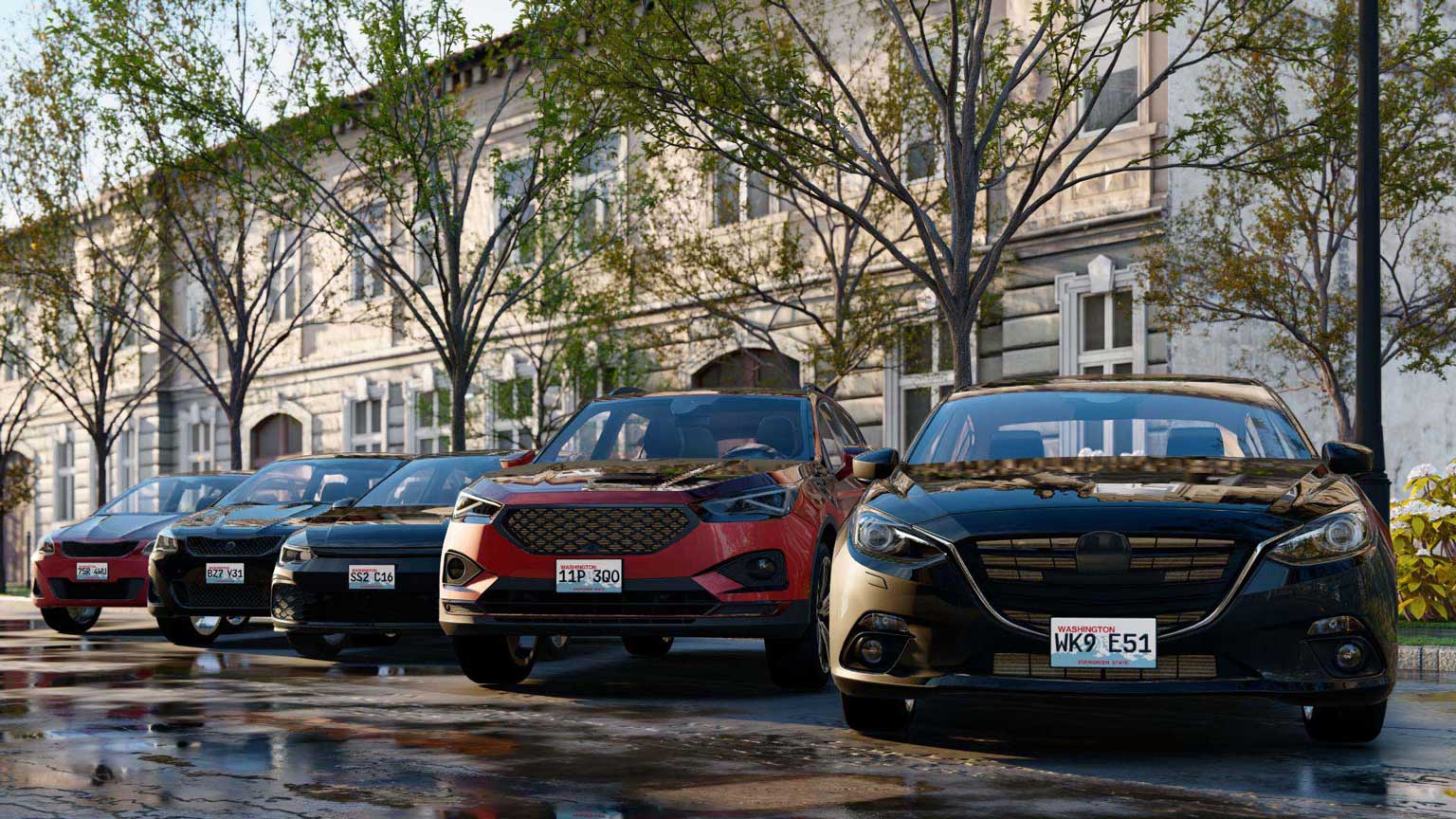 From Japan to Germany. China to the United States. The new license plates in Lumion 12 help you anchor your design to a specific place with a small yet highly immersive detail. In Lumion 12, you can find a variety of license plate styles from 10 different countries as well as all 50 U.S. states.
Import your own license plates
In Lumion 12, you can add an extra touch of personalization with custom license plates. Upload one or multiple images and create your own license plate. With just one click, you can make all the vehicles reflect your project's location.
110 newly animated plants
Lumion 12 also comes with newly animated plants. These previously static items move with life, creating the context for more energetic, lively animations.
New fine-detail nature (Pro only)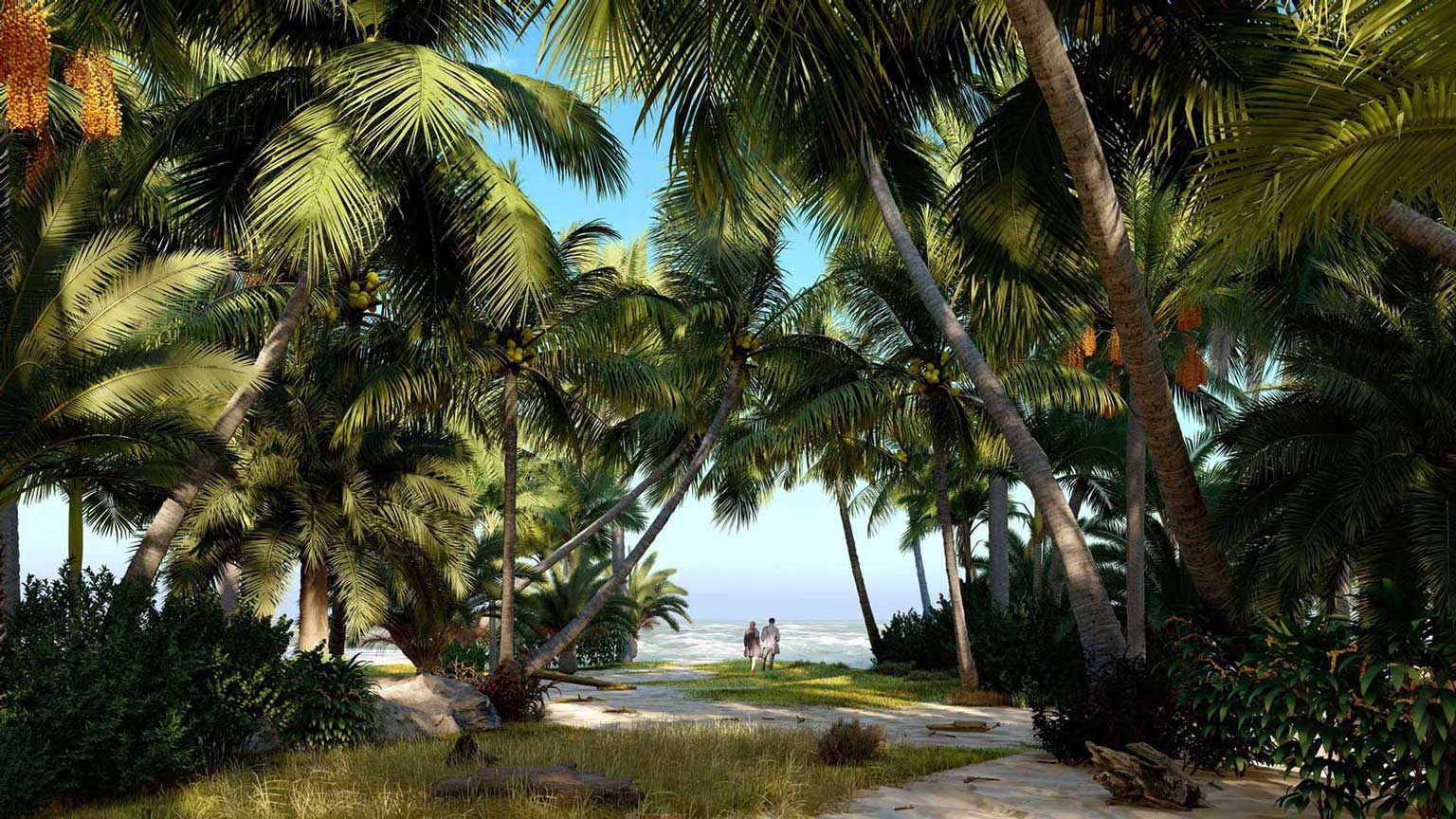 With 41 new fine-detail nature items, including a range of new palms at various stages of growth, exquisitely detailed flowers, stems of grass, weeds, cattails and other small plants, you can capture the vitality of real-life landscapes.
New objects, characters and materials
570 new library items (some Pro only*)
Reveal the real-life experiences that people will have when interacting with your design. Show how a room's furniture imparts a certain mood, how trees and nature can make your design more vibrant. With Lumion's vast content library, you can make any space feel unique, full of personality and colorfully intimate. New additions include:
•

86 pieces of stylish furniture for interiors and exteriors, including sofas, seats, tables and much more
• 

31

garden items, including a new garden category
•

15

new transportation items, which can be localized with license plates
• Solar panels, a solar heater and an electric car charger
• More modern televisions, computers and other devices
• New static people in lifelike poses and new character animations
• Assorted objects such as wall art, garage items and lived-in beds
All of the new objects are HD quality, specifically developed and fully optimized for Lumion. The new additions bring the total number of library assets in the Lumion 12 Pro content library to 6,903*.
65 new materials
Materials can make buildings feel alive, opening up your senses and giving character and personality to spaces. In Lumion 12, you can find 65 new materials with a wide range of choices:
•

Acoustic foam

• Corrugated steel sheets



•

Cardboard

• Tile patterns



•

Solar panels

• Sandstone blocks



•

Tactile paving

• Reed roofing



•

Cork

•

Other roofing and shingles

•

Bricks

• Stone and wood

• Concrete

• And many more
Many of the materials in Lumion are of the highest quality, and they can be altered via surface decals, weathering, soft edges (Pro only) and more. With the new additions, the total number of materials in Lumion 12 Pro is 1,357.
Enjoy a simpler, more intuitive workflow
Over the years, Lumion has become widely known for its ease of use, allowing rendering to become as seamless and intuitive as possible for architects. Lumion 12 builds on this guiding principle and puts even more focus on the user experience with a simplified, fluid workflow. The entire program is faster and smoother, allowing for inspiration to drive the creative process.
LiveSync for Autodesk FormIt Pro
Lumion LiveSync creates a real-time connection between Lumion's detail-rich, lifelike environments and the most popular 3D modeling and CAD programs. Now, in Lumion 12, the range of LiveSync plug-ins has been extended to include Autodesk FormIt Pro, a fluid 3D sketching environment that provides a seamless connection from concept design to BIM for less rework.
Improved OpenStreetMaps (Pro only)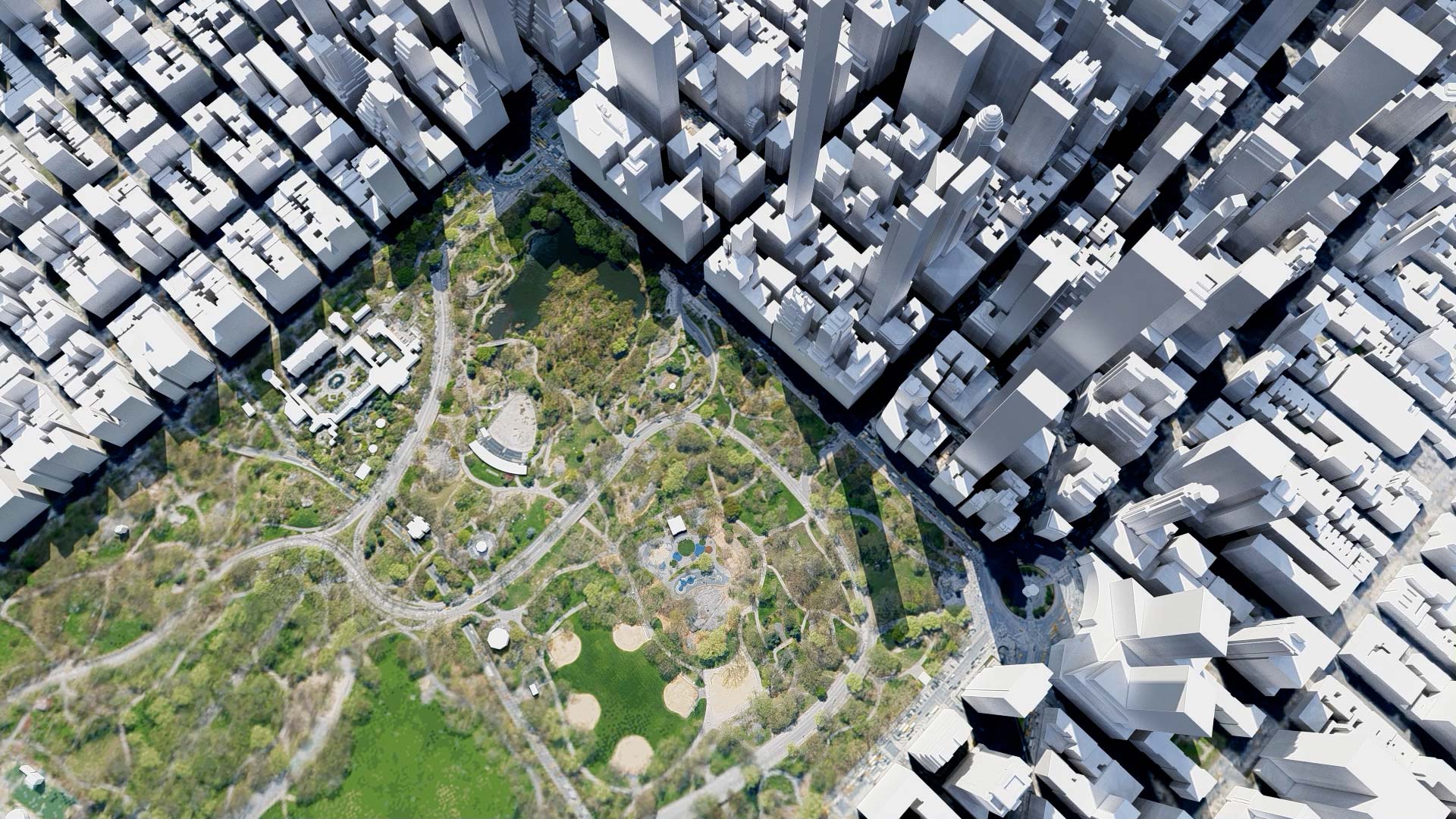 Show your design in its real-life context. Render an entire cityscape. The elevations of its terrain. And all the minor details that make up the landscape around it. The OpenStreetMaps feature takes another leap forward in Lumion 12, allowing you to better control, rotate and import the surrounding topography for your project.
Improved materials
workflow
Customizing materials for a more realistic, personalized appearance is now easier and more comfortable.
Object collections and other library improvements
Find the perfect tree, shrub, piece of furniture, decoration or any other object in seconds with a more streamlined, better organized content library.
Ease your workflows when creating 2D people, silhouettes or any other camera-facing 2D content with the new character billboard object.
Improved animation functionality
Create stunning animations, faster, with a cleaner interface and other improvements to the movie editor, the advanced move effect and the mass move effect.
Add more layers to your scene
Save even more time when organizing your visualization project with an increased maximum number of layers to 32.
Learn more with bite-sized tutorials
Curious to see how all this works together? Check out our 5-step tutorial series and start making beautiful renders today!
Transform your designs into breathtaking renders
With a Lumion license, you can turn any CAD design into a beautiful render at any phase of your design process.
Lumion is now available as a 1-Year and a 3-Year Subscription to give you more flexibility
and ensure you're always up to date.
Lumion 12 builds on more than a decade of development to empower architects to visualize designs with clarity and emotion. See what's inside Lumion or explore the latest release notes below.
* Models on this page and the showcase gallery by CMonje, TEN OVER STUDIO, VIS3DARQ, Paul Sovereign, and Adam Ingram (Ark Visuals).