3D Rendering Software
Discover how Lumion enhances 3D rendering workflows
Lumion is 3D rendering software made especially for architects
Architectural rendering and visualization are continuously growing fields, becoming critical processes in everything from design development to client presentations to architectural marketing. As the need for architectural rendering grows, so does the number of 3D rendering software programs available.
So how do you know which one is right for you and your practice?
Lumion is 3D rendering software made specifically for architects. If you have a 3D model of your architectural design, Lumion can help you bring it to life. 
Lumion conveys the beauty of your design by unveiling it in its full, detail-rich context, complete with shadows, lighting, rich and animated entourage, and all the other benefits of a Lumion environment.
Whether your project involves residential buildings, interiors, landscapes, or urban spaces, you can render a beautiful result faster than ever before. And the best part — you can learn how to create beautiful renders with Lumion in less than 15 minutes. No formal training required.
"Lumion changed the way I tackle visualization.
It's now easier to start rendering from the very beginning of the design
process and use [the renders] to make design decisions."
Capture your design ideas in their best possible light
Lumion is 3D rendering software made to help architects with two important things: 1) create beautiful renders and 2) create them quickly and easily.
So if you have a 3D model that you want to bring to life, Lumion can help you convey the beauty of your design by unveiling it in its full, detail-rich context. Whether for photorealism or something a little more conceptual, you'll find tools, features and a large content library (with over 6,900+ objects and 1,350+ materials) to pull clients through the front door of your designs and feel the spaces you've created.
The idea of Lumion is to reduce the effort needed on your end to create beautiful, compelling renders for your projects. As a result, you can find an intuitive, stress-free environment that streamlines the process of creating images, videos and 360 panoramas.
Furthermore, Lumion fits perfectly into your existing rendering workflows. Lumion is compatible with all CAD and 3D modeling software programs, and this seamless interoperability with virtually any CAD package caters for fast design iterations and model changes.
Try Lumion with the 14-day free trial
How Lumion enhances architectural workflows
1. Fast 3D rendering
Everything in Lumion is designed to save you time. This means you can set up a visualization in just a few minutes and make fast alterations as you go. With Lumion, you can quickly build context around your project with fully-featured terrains (from rural forests to urban neighborhoods), interior and exterior furnishings and thousands of objects in Lumion's large content library.
Because Lumion uses innovative GPU rendering technology, you can create images, videos and 360 panoramas in a fraction of the time required by other solutions.
2. Massive visualizations
Backed by our proprietary 3D rendering technology, Lumion can handle large models or large areas without slowing down your editing and rendering experience. You can also take advantage of the thousands of objects in the Lumion content library, there is no limit to the level of detail you can add to your renders. Effortlessly, you can literally add tens of thousands of trees, plants, people or buildings in seconds.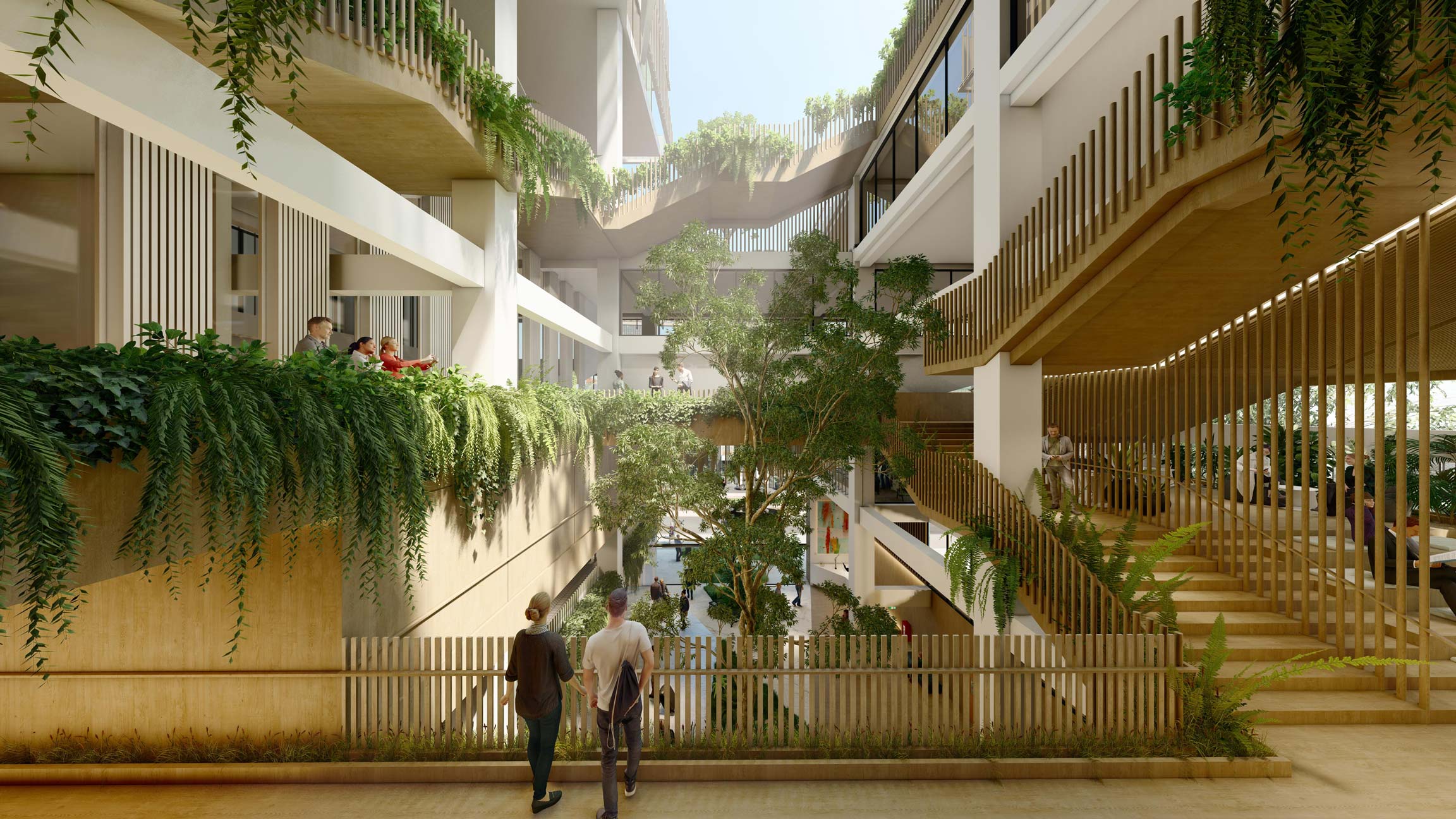 3. Accomplish more with creative visualizations
Traditionally, visualization comes with many restrictions. Rendering takes a long time and software is almost always complex. Lumion completely turns this on its head by providing tools anybody can use.
No training in graphics is required. Editing and rendering are almost instantaneous, opening new doors for your business to use the possibilities that immersive visualization offers. For example, you can customize a video on the spot, set up a real-time link between SketchUp or Revit and Lumion, and immediately furnish your work with a photorealistic or artistic feel.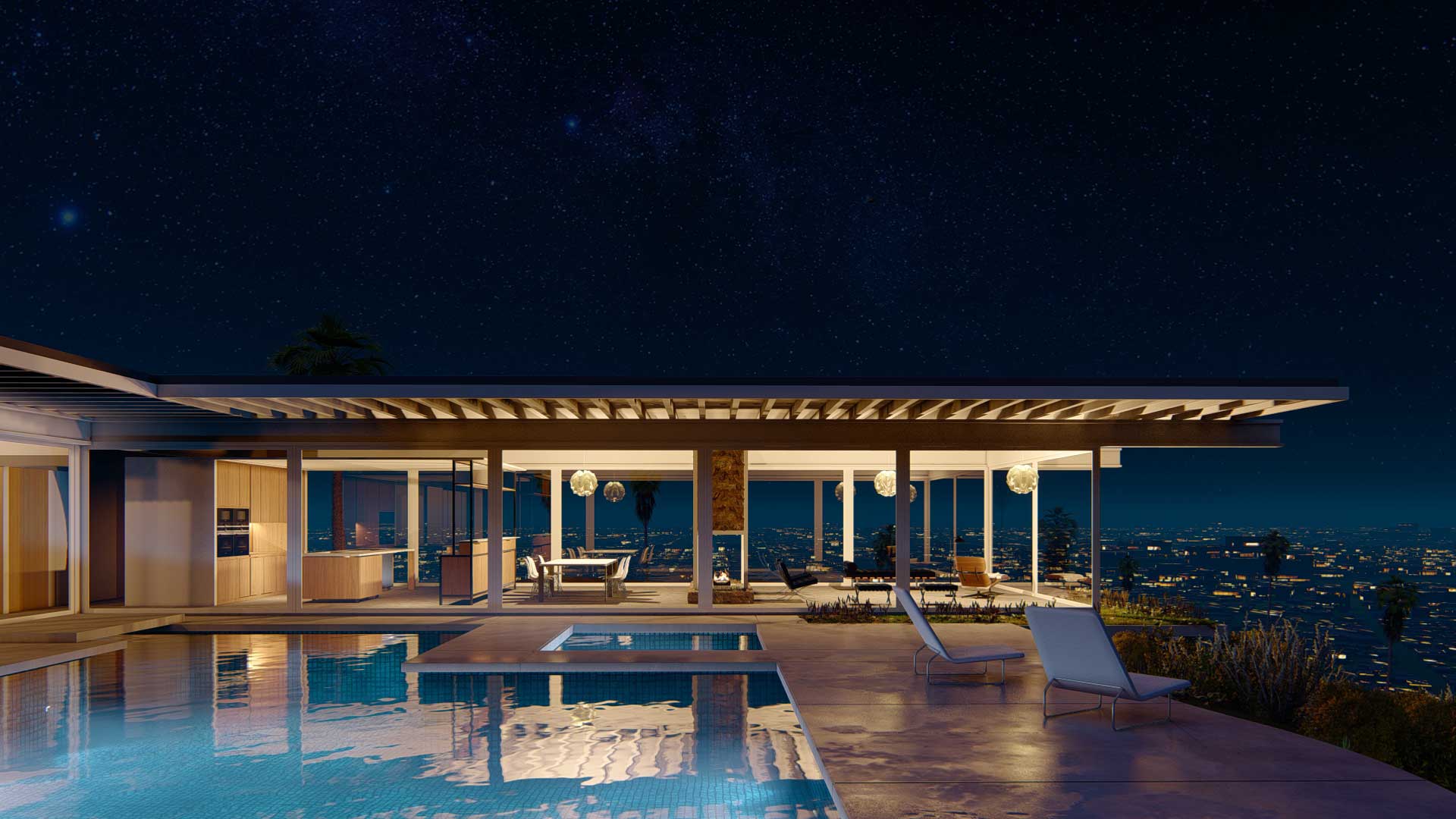 4. Large object and foliage library
Fast 3D rendering is just one of the things needed for getting effective results. To create wonderful visualizations showing off your project, you also need beautiful skies, water, grass, materials, plants, people, trees and many other objects.
Lumion includes a huge content library with tools, materials and artistic effects. Everything is perfectly integrated so you can immediately add trees, people and other content, and in an instant, you'll be breathing life, lighting and atmosphere into your visualizations.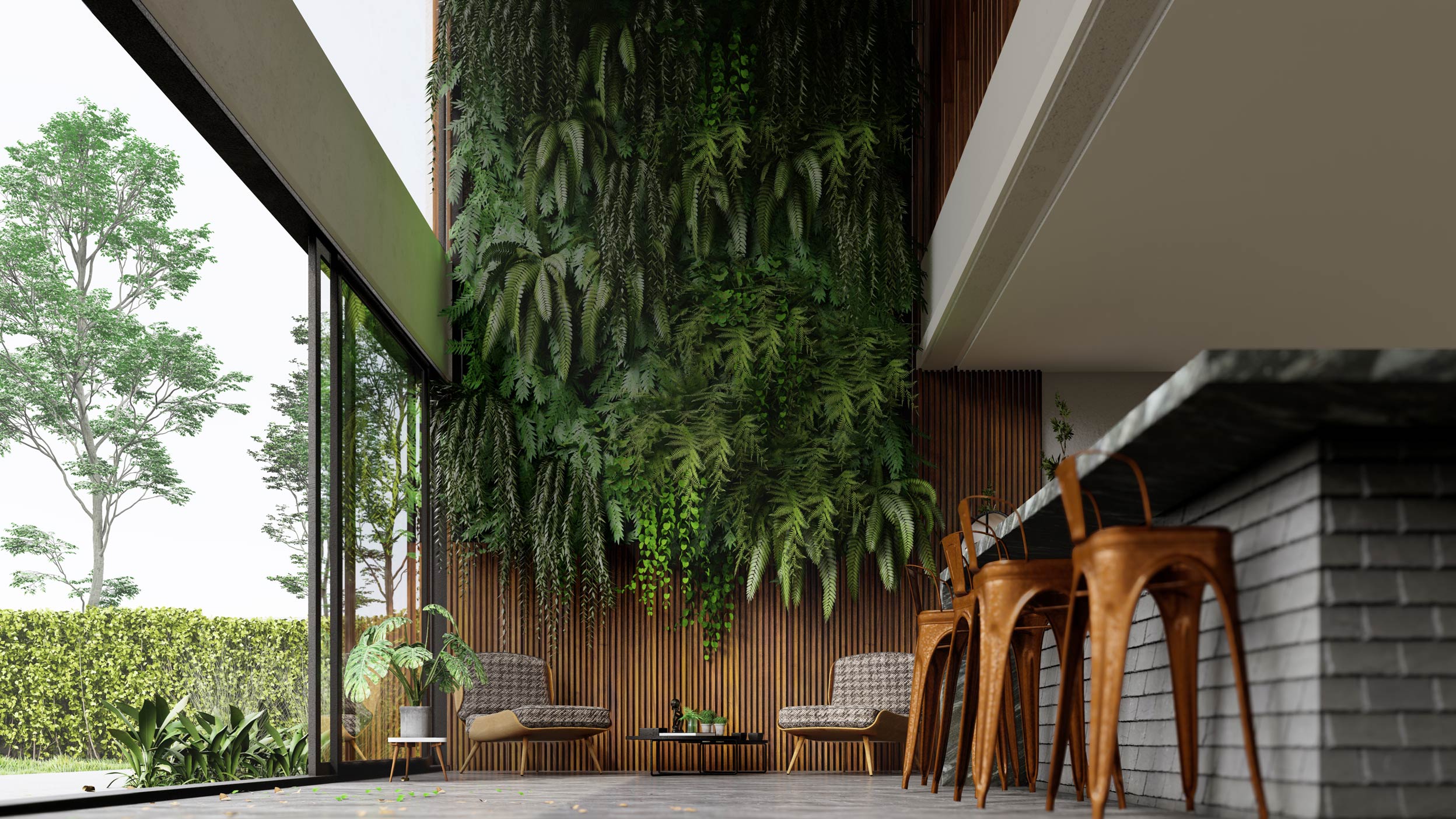 5. You can do it yourself!
Lumion empowers any architect to create movies and images without any prior training. Lumion is a functional, reliable tool designed to help architects and designers like yourself make beautiful 3D renderings, without all the fuss. You won't need to outsource visualizations, and Lumion will save you time and money.
All you need is a 3D model, and Lumion takes care of the rest.