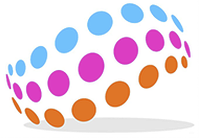 The magical world of Bellamy's LTD
Mike Bell works as a freelance designer. He is the creative, fast-moving and multi-talented brain behind Bellamy's Ltd, a business which has evolved into an agile deliverer of designs for any kind of event you can possibly dream up!
Mike explains how 'Lumion provides the clients with something like a real-life experience' and how 'visualizations are much more vivid than traditional drawings'.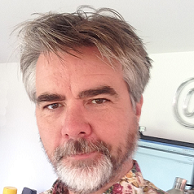 What kind of events do you design?
Anything from exhibitions, conferences to live marketing and PR events. These can be anywhere in the world. In fact most of my work is for overseas clients. We often talk about experiential events which means that we basically take over a space and create a visual and often physically interactive experience.
My work is to create a visually compelling design before the event happens. This helps sell the idea and acts as input to the event building process.
We've done about 800 projects ranging from conference booth design to a floating event on the River Thames in London, a 'Formula E' event in downtown Miami, Jazz bar design, a pirate-themed games event, beach huts at the Cannes film festival, a life-like Godzilla with Richard Branson hair coming up out of the sea…. and the list goes on!
How did you get into event design?
It's been a long process of evolution from an eclectic mix of experiences. I've been an amateur sculptor, a light-and-sound man for rock bands, I write fiction books for fun and I've done a lot of drawing, I also spent 5 years as a freelance designer, though I don't have any formal art training.
In fact Lumion has allowed me to become more of the artistic designer that I was probably moving towards. Lumion unlocked that door for me, without Lumion it's fair to say that I couldn't be doing what I am currently doing in the way I'm doing it.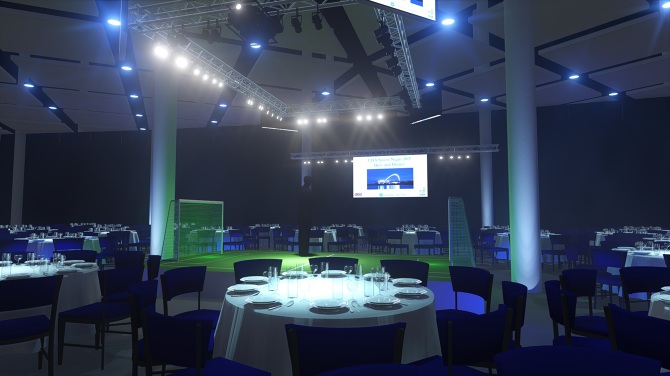 What is important in being a successful event designer?
Turnaround time! There is always a trade-off between quality and time. One week from start to finish is a very typical timescale for a project. Often for me, I get a project and the result needs to be ready in 2 or 3 days. Clearly this is where Lumion comes into its own. Being able to trade off between time and quality using Lumion, I can provide a real life experience but in a timescale which fits the delivery schedule.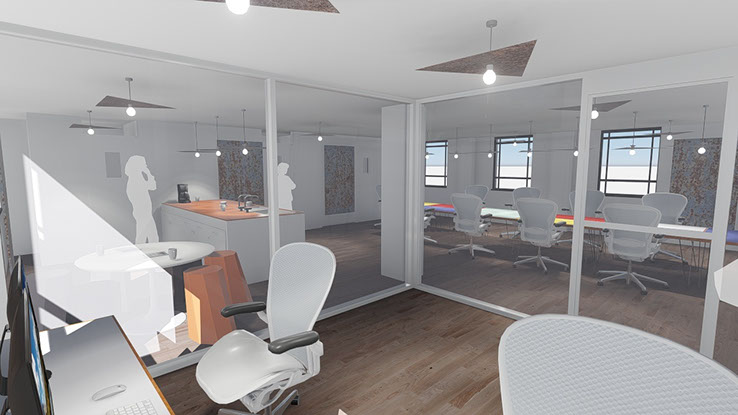 Why did you start using Lumion?
I first got into it about 2 years ago. There were a number of things that came together. I'd been designing with SketchUp and had worked with simple rendering software but I'd also lost a lot of the rendering part of my work to offshore visualization specialists.
I came across Lumion while looking for a rendering alternative and was blown away by the water, the movement, the seagulls, the scale and the environment of the scenes. I could already appreciate this from the films available on the Lumion website.
I saw the price and was surprised but still I took the plunge and invested.
I could see that Lumion would offer me the wide-open spaces for me to throw my stuff into and create. At the same time, it has a simplicity which makes everything easy.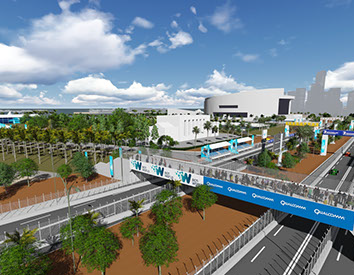 Actually the price (3000 Euros for the full version and 1500 Euros for the basic version) seems like a big deal but compared with outsourcing renders, the price is peanuts.
It can cost you more than the price of a Lumion license just for a couple of renders. This puts it into perspective.
It's interesting that with Lumion, I'm starting to get my old client base back after a spell where they went offshore to get renders done.
The turnaround time, quality and price of what I can achieve with Lumion delivers better value to them than outsourcing the visualization work to Brazil or India.
What is your typical workflow?
I use SketchUp, Layout and Lumion. Sometimes I use Google Earth too. A lot of people want a traditional looking CAD-style drawing, so I use Layout for that. I make the designs in SketchUp and then upload them into Lumion. Interestingly, before I had Lumion, I had to think about rendering when I was doing the design work in SketchUp and sometimes I would compromise the design to make the render easier. This habit has completely disappeared with Lumion. Rendering has become a non-issue with Lumion as still images take literally a few seconds to render, so I don't need to think about it in advance.
I add all my materials, metals, reflections and entourage in Lumion. A lot of my customers like to see what I call "shiny" images, with a lot of reflections and metallic-looking objects. The materials system in Lumion is great for getting this right. My clients don't know how I achieve it but they always think it's brilliant.
What are the benefits of Lumion?
It is fundamental to what I can achieve. I've already mentioned turnaround time and quality. But a key point is that it provides the clients with something like a real-life experience. Visualizations are much more vivid than traditional drawings.
The whole concept of what "creating a render" means has been changed. In the days before Lumion, rendering implied doing a lot of complicated things like sending designs off overseas or using very specialist expert programs, which very few people know how to do and even when they do, it takes them ages to be able to produce anything. Rendering used to be reserved for a few specialist jobs and making animations was completely unrealistic. Lumion changes all that.
I can also add as many things as I like to a Lumion scene. I sometimes make huge forests with thousands of trees, or I can be creative and add strange objects and effects like flares and special lighting. I also love being able to turn the lights on and off in the videos.
"Rendering used to be reserved for a few specialist jobs and making animations was completely unrealistic. Lumion changes all that."
I also bought Lumion with the idea that I would use it outdoors, in fact the real trigger which got me on to Lumion was the need to visualize a huge industrial gas plant. I remember the client couldn't believe the ocean waves and the seagulls flying by, when he saw the animation I made. I thought I would stick to outdoor work but I'm now also using Lumion for indoor projects, as the lighting has got so much better.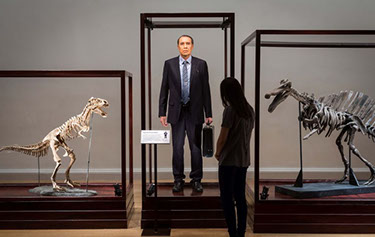 It sounds like you have fun with Lumion?
Oh, yes. Absolutely. It makes me feel like I'm the master of my own universe. When I get into creating a scene, I'm building my own mini-world. It's fantastic.
What do your customers think about Lumion?
Well, they always love what I make and they especially love that I can make it so quickly. It gives them what they need.


My clients often have someone to sell to and I help them to be able to do their jobs well.
Anything else to say?
We recently did a project designing the biggest bed jump in the world. Replicas of the bed – which were the size of a house – with a design that included multiple hidden trampolines had to be built in 4 cities: New York, London, Paris and Shanghai. This all had to be done on the same day in a 12-hour overnight period. Visualizing that in Lumion was fun and typifies the variety of situations I can create.
By providing the spaces to create within, together with the speed and interactivity, Lumion somehow goes beyond 3D. It's more than 3D. It's a design environment.