Visualize the wonder of a thousand dazzling stars. Match real-life photos to your Lumion rendered models. And craft rolling hills, slopes and valleys in an instant.
Lumion 10 came with a whole slew of new features to help architects quicken their workflows and efficiently create beautiful, impactful images, videos and 360 panoramas.
Many of these new features were designed to reduce the amount of effort needed on your end to create detail-rich renderings, but you can also find some powerful, cutting-edge effects to infuse beauty and create some pretty spectacular exterior views of your projects.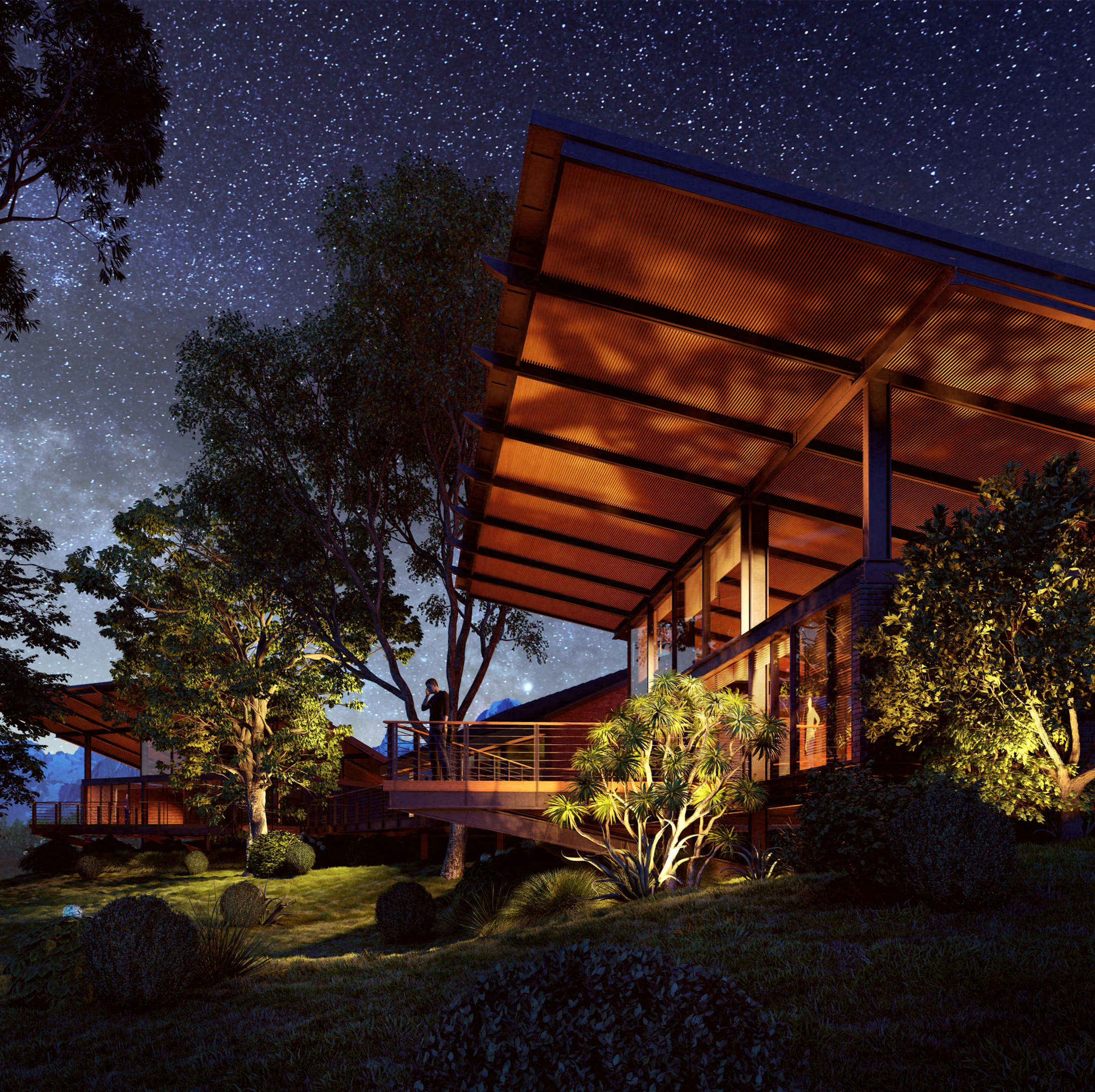 In this blog post, you'll explore five of the new features in Lumion 10, including:
Real Skies at night*
Aurora Borealis*
Photo Matching*
Heightmaps for OSM*
AI Artist Styles
Including feature videos, tutorials and more, you can learn more about how these five features can help enhance the rendering process. To see everything that Lumion 10 has to offer, check out the features list on the 'What's new' page.
Real Skies at night (Pro only)
The Real Skies effect in photo, video and panorama mode was released with Lumion 9. Using Sky Light 2 technology and stunningly detailed HDRI images of real skies, this effect allowed architects to instantly place their designs under an evocative sky with a stunning backdrop.
With the release of Lumion 10, there were three important things that happened with the Real Skies.
Five new night skies were added to the Real Skies effect
The remaining 39 Real Skies were made available in Lumion 10
Real Skies are now accessible in the Lumion build mode
When looking up at the night sky and its thousand dazzling stars, it's easy to feel a sense of wonder and beauty toward your surroundings. This is the feeling we wanted to help architects create when showing their designs, and now we're excited to introduce 5 new Real Skies at night.
The five new night skies include: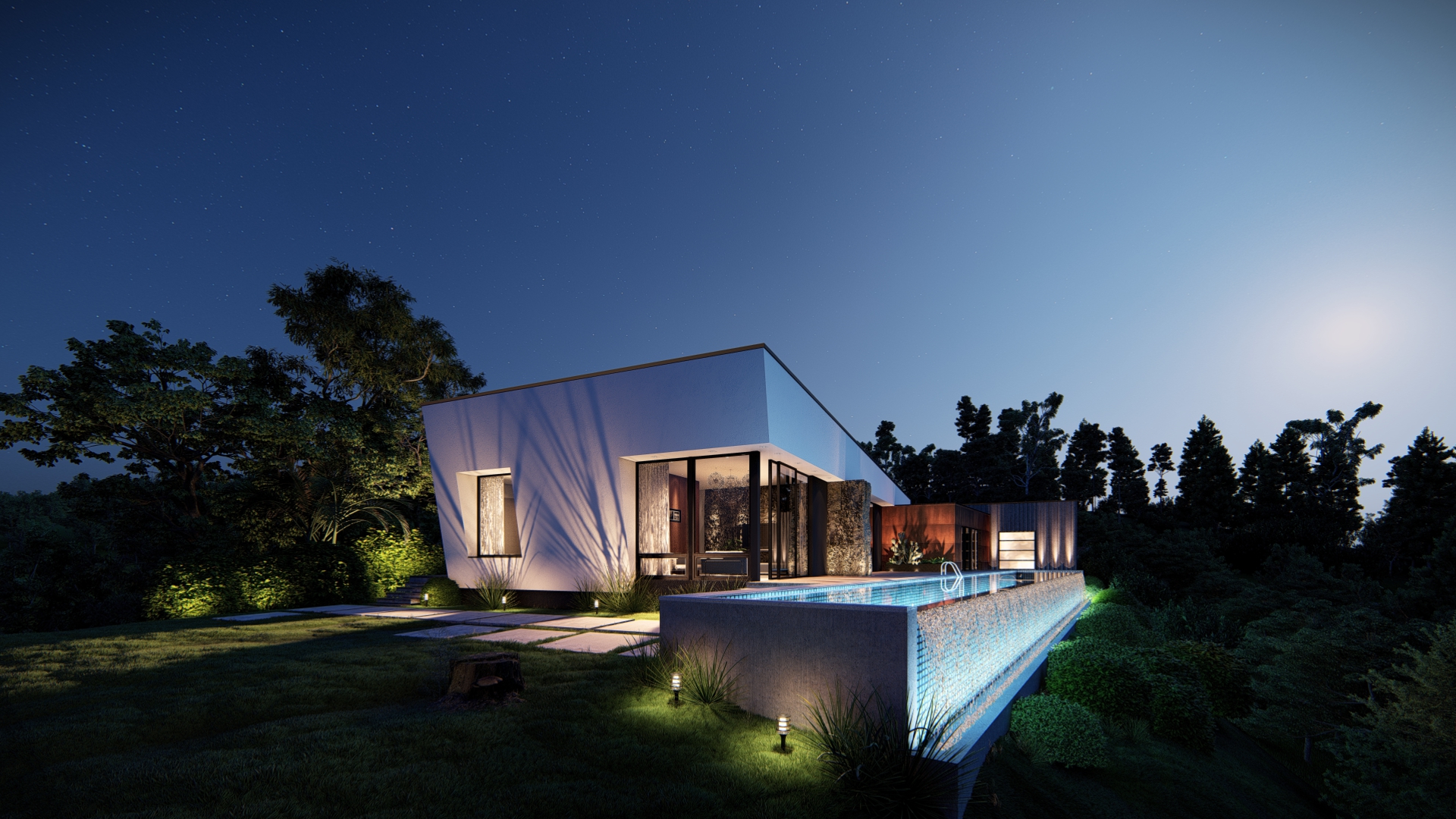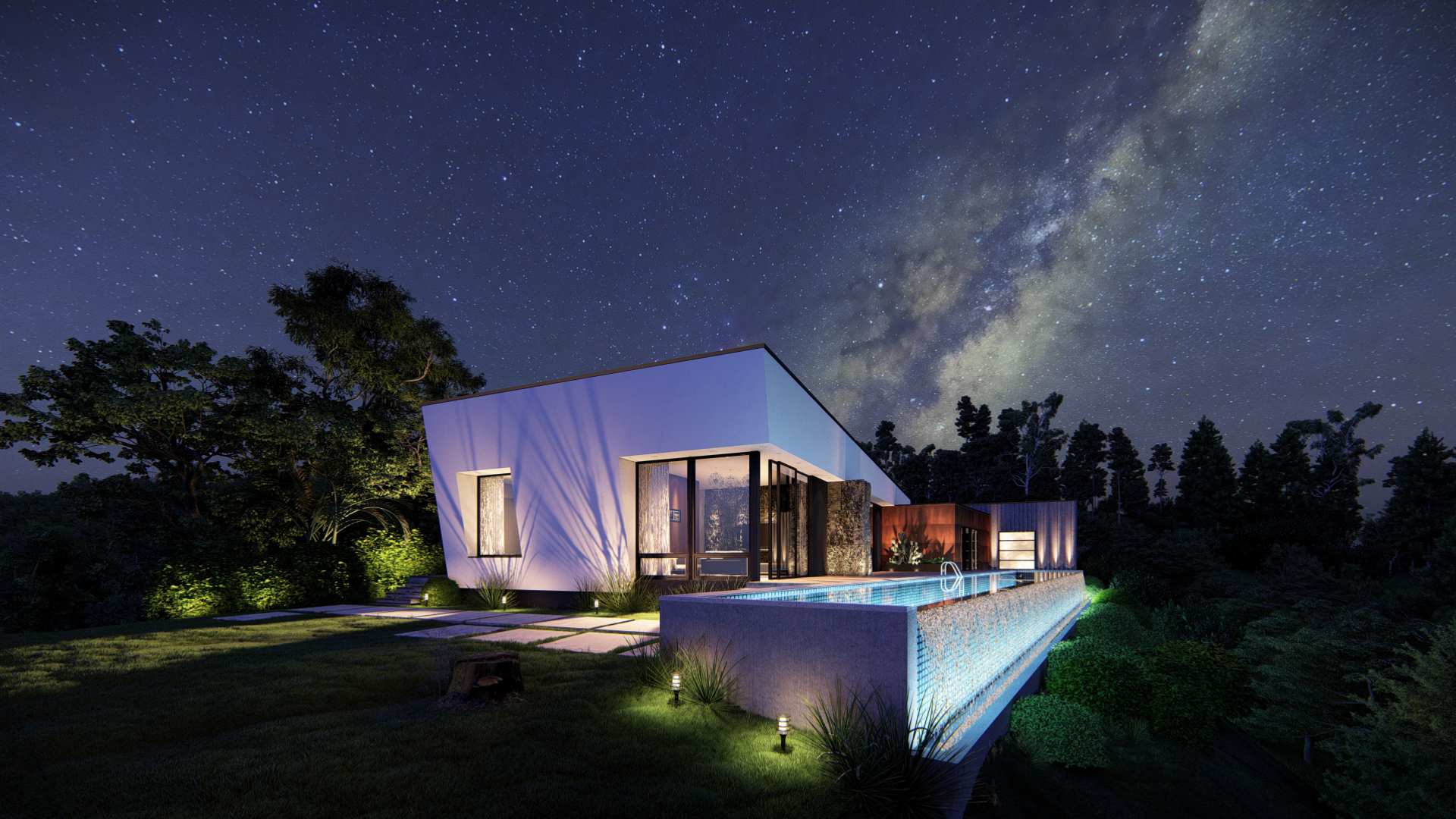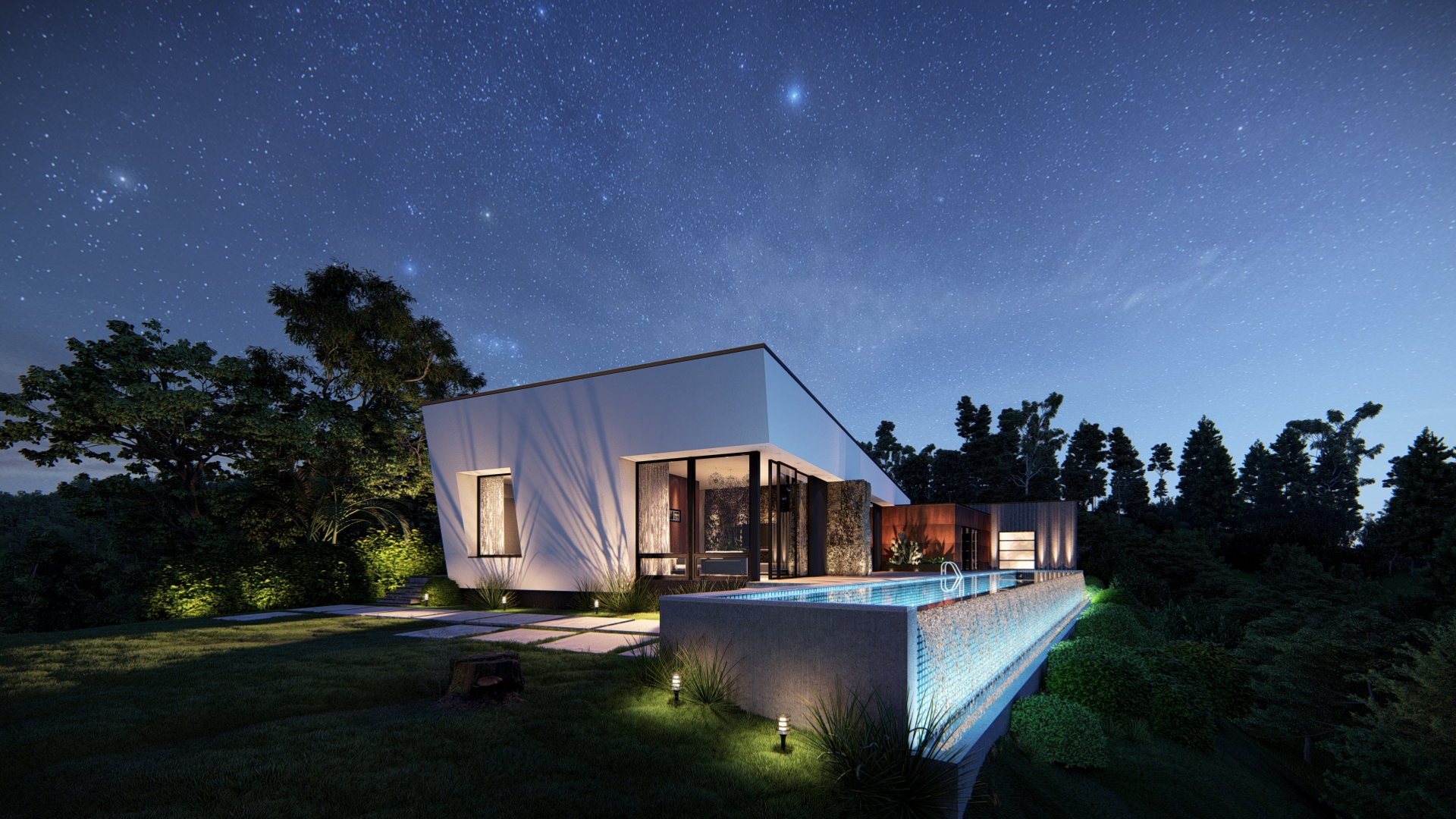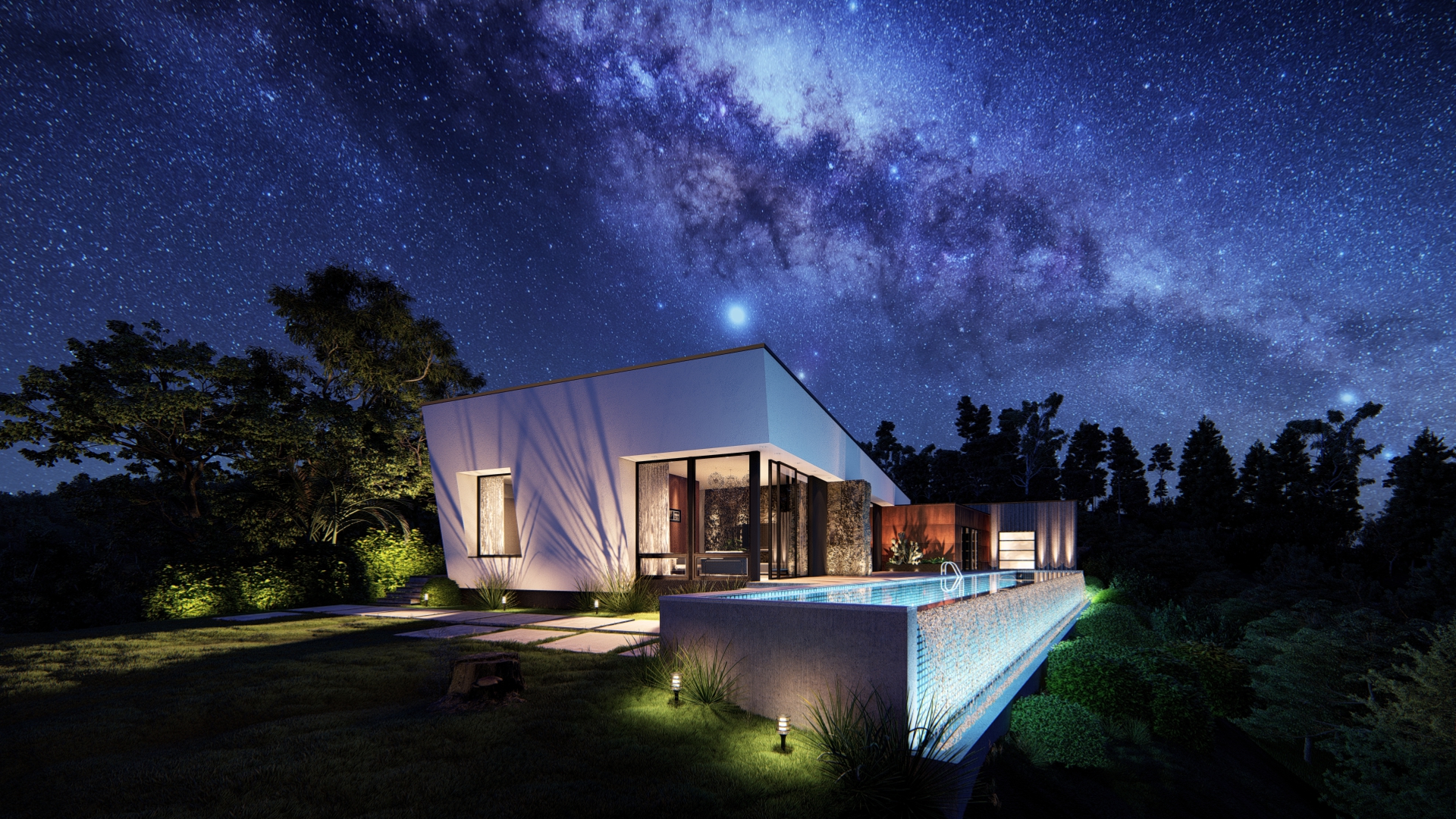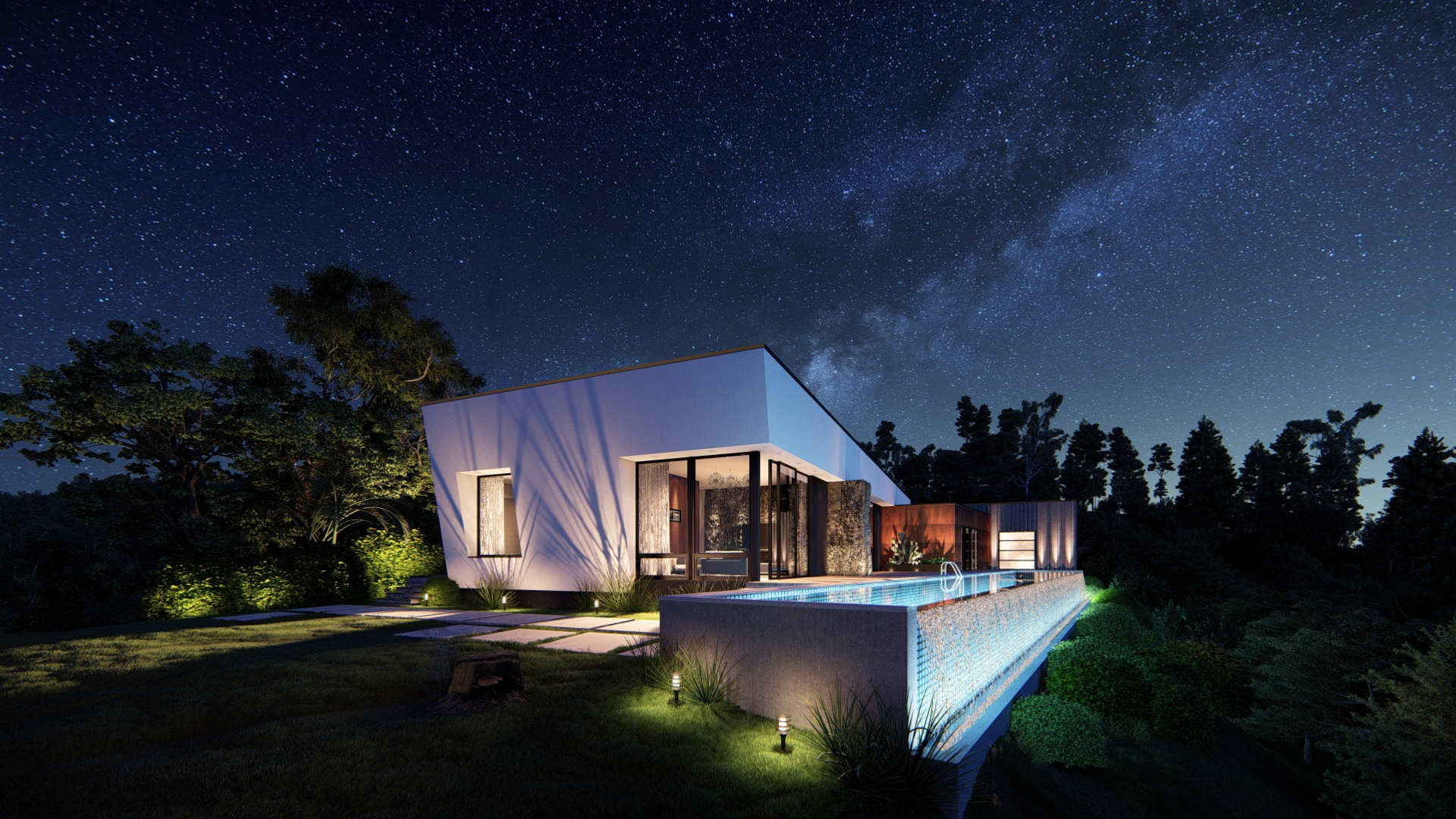 39 Real Skies unlocked in Lumion 10
The five new night skies are available only in Lumion 10 Pro, but if you have Lumion 10 (and not a Lumion 10 Pro license), you will find that you can use the 39 other Real Skies that were released last year with Lumion 9.
Among the Real Skies unlocked for Lumion 10 users, you can find clear skies, cloudy skies, morning skies, evening skies and more.
Real Skies available in Lumion build mode
Lastly, when building your projects in Lumion's editor, you can now see your design with the Real Skies weather setting.
To add Real Skies to your Lumion build mode editor, simply click on the "Weather" tab. From there, locate the Real Skies button and turn it on. You can now choose a Real Sky to use when you're building the rest of your Lumion project.
Aurora Borealis (Pro only)
The aurora borealis (also called the aurora, northern lights, southern lights and so on) typically impacts buildings and environments seen in the far north and far south, and so if you're designing a building for New York City, it's quite rare to see that building under an aurora.
But if you've ever seen the aurora lights in real life, you know the powerful feeling and the sense of beauty and wonder they impart.
Now, in Lumion 10 Pro, you can give an ethereal and artistic flavor to your renders by showing your designs under an orchestra of color and beauty with the new Aurora Borealis effect. You can learn more about this effect, and how you can integrate it with the Night Skies, in the video below.
Photo Matching (Pro only)
Many architects and designers need to show what their building or landscape designs will look like in its real-life, future setting. To give a very powerful image that shows how a building will interact with its context, you can use the new Photo Matching effect in Lumion 10 Pro.
Simply photograph a view. Match it to your design. And show your clients or other interested parties how their new building design will look in the context provided by a real-life photograph. With Photo Matching, you can immediately show your design in the middle of its future residential neighborhood.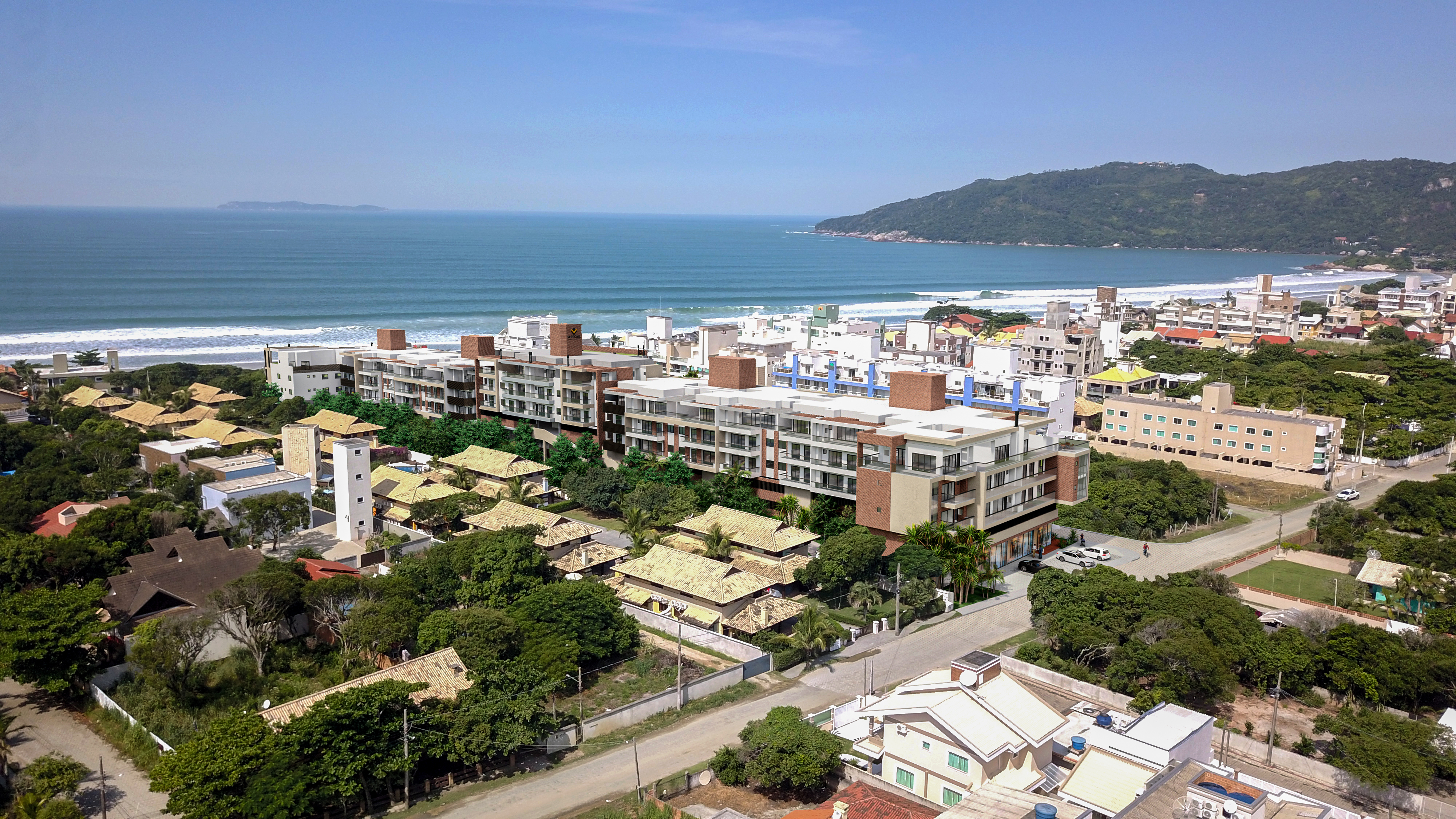 Photo Matching example rendered in Lumion 10.
The new Photo Matching effect (which you can find in Lumion's photo Mode) can require some time to fully get the hang of it, but there are several tutorials, example scenes and more to help you out. You can find the three Photo Matching tutorials below.
Photo Matching Tutorial #1
Photo Matching Tutorial #2
Photo Matching Tutorial #3
Heightmaps for OSM (Pro only)
While there are many ways of creating a realistic backdrop, from adding trees and buildings in the distance or using Lumion's landscaping tools to shape the environment, creating a realistic-looking backdrop for your render can take some time.
Now, with heightmaps for OSM in Lumion 10 Pro, you can recreate the actual elevations surrounding your project, from small, rolling hills to slopes and valleys in the distance.
This new feature works just like the OpenStreetMaps feature in previous versions of Lumion, where you choose a spot on the map and insert building and other data into your Lumion editor. Now, with heightmaps, all you need to do is switch on the "download heightmaps" button in the OSM interface to download the real-life elevation data of the area you selected.
Lumion is experimenting with neural network technology and exploring it further to see how it can blend art with architecture and create artistic, impressionistic images of your designs.
With AI Artist Styles, an effect in Lumion's photo mode, you can see an interpretation of your design with the unique painting style of legendary artists, including the styles of Monet, Kandinsky, Picasso and others.
*AI Artist Styles requires a minimum of 16GB of system memory required.
Breathe life into 3D models and share the spirit of your design ideas
Lumion 10 aims to reduce the amount of effort required on your end to create beautiful renderings of your designs. With all of the new features, tools and content in Lumion 10, you will discover a stress-free environment to quickly breathe life into your 3D models and share the spirit of your design ideas.
To add Lumion 10 to your architectural workflows, you can order online here.
*These features are only available in Lumion 10 Pro.