Putting Beautiful Renders Within Your Reach
That's certainly true of Lumion 7.5, the latest Lumion update available today. So, before diving in, let's take a look at what's new!
52 New High-Definition Materials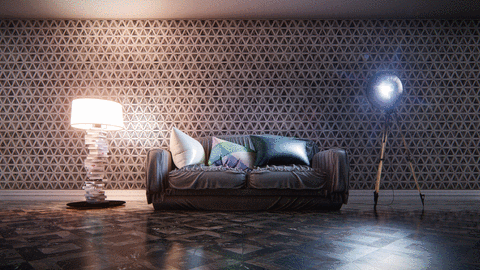 Lumion empowers architects to quickly create beautiful renders, and the Lumion 7.5 update includes a significant expansion of our extensive materials library. You can now amp up the authenticity and style of your renders with 52 new high-definition materials, including stone, marble, brick and tiles.
These new HD textures can help you apply the finishing touches to create the perfect render. In the example renders below, we've demonstrated how the new materials can be applied to floors, walls and other surfaces to create beautiful surfaces, both indoors and outside.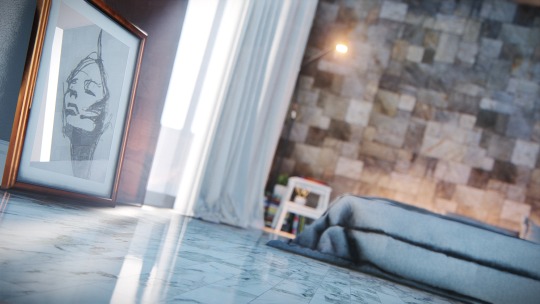 Above: The glossy marble floor serves as a cool companion to the stone wall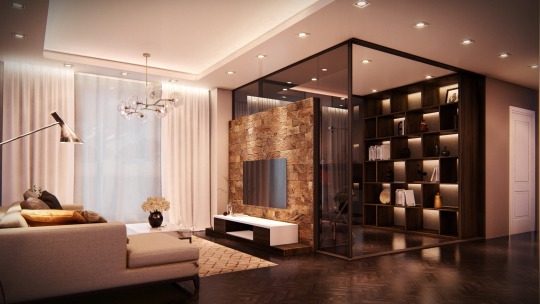 Above: A combination of dark, sophisticated floors and a classic stone wall elicit a modern, trendy interior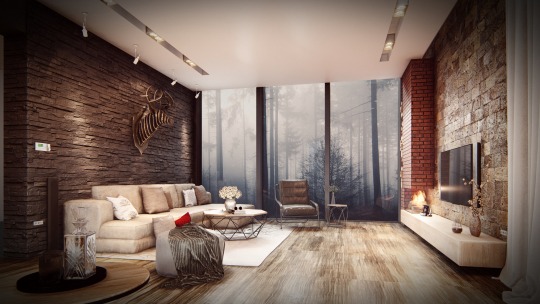 Above: The
wooden-look floor and the stone & brick materials on the walls highlight how the new HD materials create an atmosphere you can feel and textures you can touch.
Non-Square Texture Imports, Distortion-Free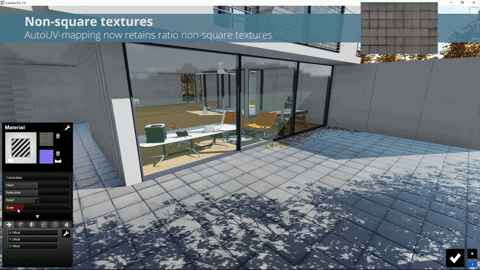 Do you have your own favorite material set? With Lumion 7.5, you can more easily import your own non-square textures without any distortion. This means cleaner, more attractive renders with your own signature materials and styles!
Availability
Lumion 7.5 is now available and is a free upgrade for Lumion 7 and 7.3 users. For more information, visit Lumion.com.