Lovelock Mitchell Architects
Interview

Michael Chevasco is an architect working for a long-established, yet innovative architectural practice.
Lovelock Mitchell is renowned in the UK and beyond as a trustworthy, artistic architectural practice with around 20 people. It aims to over-deliver on its promises of design excellence and client engagement.
Implementation of BIM has helped keep them ahead of the curve in the UK. Since Lumion has come along, things have moved to a whole new level. Michael Chevasco tells the story of Lumion at Lovelock Mitchell.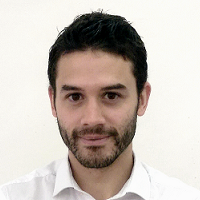 What kinds of project does Lovelock Mitchell do?
A wide variety of architectural projects. For example, we've done schools, town developments, houses and interesting large scale projects, like an ongoing one, which is called the mid-town development project in Gibraltar. That one is particularly large!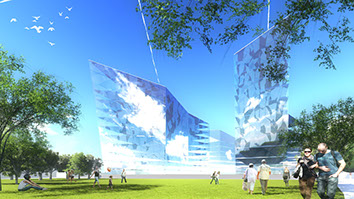 How did you find out about Lumion?
About 5 years ago a student told me about Lumion and what it could do, that it was a so-called real-time renderer. I saw it and thought it was impressive but I also thought you probably needed a NASA computer to run it! Then I found out that you don't, so I downloaded the free version and tried it out.
I made a walkthrough and showed it to our managing director and he was really impressed with the results. He said for me to test the free version on a project, so I did and the results were again very impressive to both him and the client, whose project we had used for the test.
Then we got a request from that same client to make still image renders of the project. We bought a license of Lumion 4 Pro (the up-to-date version, at the time) to make the renders and the fee we collected was more than the cost of the license. So we actually earned the investment back in one project! Since then it's been no looking back. Lumion is now used on every Lovelock Mitchell project.
"Lumion fits very well with our ideas of what BIM means in practice."
What was so impressive about the Lumion results?
It was a combination of things but mainly that something of this quality could be produced in such a short space of time. And the learning curve for Lumion was so short that we had trouble believing that it was actually possible. Lumion also fitted perfectly because we moved fully to BIM (Building Information Modelling) some years ago. We moved away from AutoCAD and implemented Revit, which means that our projects always have 3D data available. Exporting to Lumion is easy because it interoperates perfectly with our Revit-based workflow.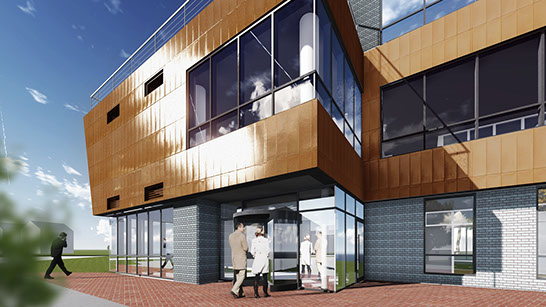 What is the normal workflow in Lovelock Mitchell?
It's quite simple these days. We create our BIM models in Revit and that's the basis. Moving to Revit has brought a great improvement to us in terms of efficiency.
For example, if anyone needs a side elevation or a plan elevation, we no longer need to draw anything because the BIM model already contains the data, we just have to request the elevation we want and because the data is already there, we get the result we need, directly from Revit.
This way of working also means that 3D data can easily be exported from Revit at any time and simply imported or updated in Lumion.
So we create a Lumion project in parallel with the Revit BIM project and at any time, whenever we need a visualization, we export the Revit 3D file, which is trivial matter and reload it into the (already created) Lumion scene.
Within a few minutes, we've got the still images or if we wait a bit longer, the animation that we need to show our customers. The reload button in Lumion is perfect for this, as just a single click updates the Lumion scene with any model changes we made in Revit.
Our workflow for visualization before Lumion was very different and less effective. We normally used to render still images in the cloud and then we used Photoshop to finish them off.
Achieving a good result involved a lot of material downloads and tweaking, which meant a lot of time and effort. The quality was very good, comparable or even better than that from Lumion, depending on how much tweaking we did. But the time and effort required was out of all proportion compared with Lumion.
All the materials are present within Lumion and time is not even a consideration in rendering still images in Lumion; the process of "rendering" is a non-issue because of speed and ease. The quality/ease and quality/speed ratios in Lumion put it into a league of its own.
What does BIM mean to Lovelock Mitchell?
The whole concept of BIM has exploded recently in the UK mandating its use from 2016 in all government projects over a certain value. We appreciate that the term BIM gets talked about a lot and it can mean different things to different people but for Lovelock Mitchell, it is very clear and its implementation has led to significant, tangible benefits.
The basic idea is that a model evolves as the project evolves and all the data for that model is stored in a standard place in a standard way. This means that everything about the project is always up-to-date and pulling any technical details or drawings off can be done at any time, which saves a lot of time and effort.
Whilst our initial task is to come up with well thought-out, creative answers to the client's brief, we then need to be able to explain those ideas to the client. We help the client make better decisions by giving him better information.
The interoperability between Revit and Lumion is very good and the combination fits very well with our ideas of what BIM means in practice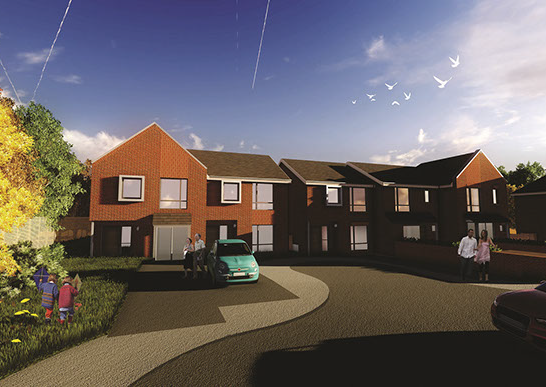 What are the advantages of Lumion to Lovelock Mitchell?
We use it in different ways but there are a few critical advantages. The most obvious is Lumion creates high-quality images very fast, with little effort. Of the 20 people in our office, we have 5 who have easily learned Lumion and use it regularly.
None of us use the more complicated rendering software because it costs too much time to learn and would take a year before feeling anything like comfortable with it. We have licenses for some of the more complicated software packages but we don't use it. It's not practical for architects to learn that kind of software.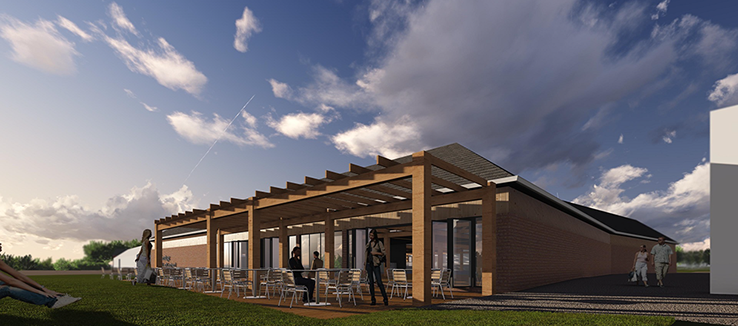 The fact that Lumion is easy to learn makes it available to non-experts, who have little time available. As a result, visualization capabilities are now more widely spread in the company and are not the domain of the specialist visualizer any more.
Of course, if you like the visualization side of architecture like I do, then you might find experimenting with Lumion artistically rewarding, for example, positioning the sun just right to create a certain mood, or the getting the wind to blow through the grass in a scene. I enjoy those things and Lumion makes it easy.
We use Lumion throughout the project, not just in the concept phase. Clients often like to see their project updates presented in a less technical, more inspiring way. Lumion is used on all our projects at some stage or other. We know that if we can get a project into Lumion, then it will always add a little excitement.
We've also used Lumion in ways that we hadn't predicted, for example the materials in Lumion are so flexible and visually convincing that we have used it to present different cladding options instead of showing physical examples. You can get the materials to look shiny and shimmery, change colours and textures until it looks the way you want it.
I also find that our visuals are more artistic than previously. We create an atmosphere and a mood with the images and films we produce. Strangely enough, it's not just about the building anymore. It's also about the setting.
For example, the sky features in a lot of the images I make, as does water. If we have water in a project, I will always use it in the Lumion films, as it looks so good and adds something extra in communicating with a client. Lumion's place is to impress and customers always enjoy seeing their projects with that extra level of gloss.
Are there benefits to customers of Lovelock Mitchell?
Yes. In fact customers are now expecting a different level service because of what we are able to deliver using Lumion. High level visualizations with a quick turnaround are now the norm in our projects. This means that if we compete against another practice for a project, then we have a competitive advantage. This is a good thing as the general level of service delivered by architects has increased since the recession in the UK and we need to stay ahead.
Customers love to see things in real time. We often work with them in real time and move around the live model in Lumion. They love to see the water shimmering, the sunsets and the other, more emotive aspects of the project. One recent comment comes to mind. A customer saw his video, which we produced in an afternoon, and described it as a 'beguiling visualization'!