Step inside your designs
With Lumion it's easy to render and share immersive 360 panoramas of your designs
MyLumion – A more interactive way to experience your designs
MyLumion gives you full creative control over what your client sees, while still allowing plenty of freedom and flexibility to look around and experience each project up close.
Simply click the panorama button to enter Panorama Mode. From here you can render 360 panoramas and upload them directly to MyLumion.
You will automatically receive an email with a link to view and share the result with clients or colleagues.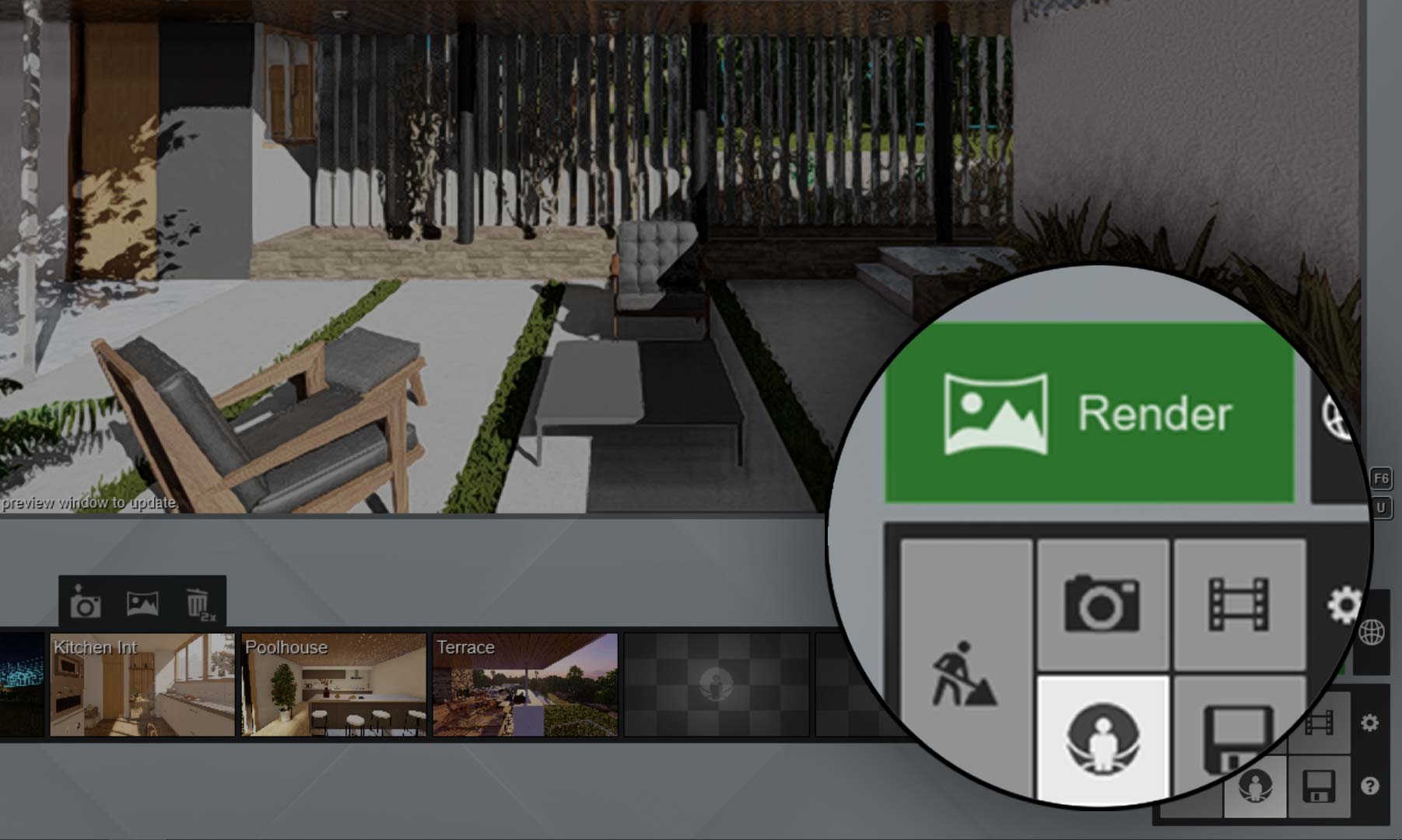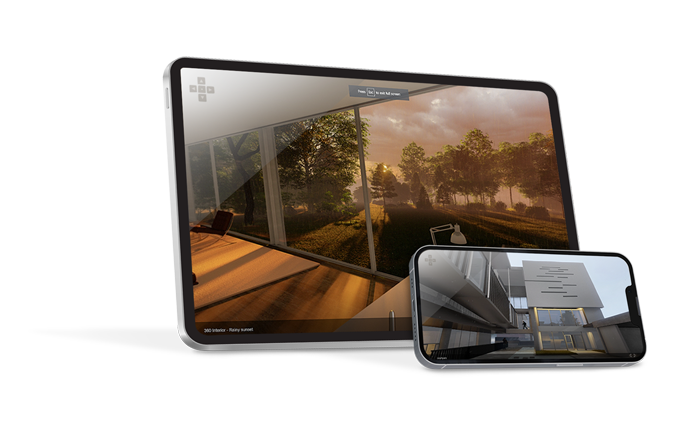 A link to MyLumion works on any browser or device, making it easy to share your work faster.
You can explore projects in full screen and rotate your viewpoint in every direction.
Explore some 360 panoramas created by the community.
Frequently asked questions
* Model design in the header image by Adam Ingram (Ark Visuals).