Step inside your designs
With Lumion it's easy to render and share immersive 360 panoramas of your designs
Render 360 panoramas and upload them to the cloud.
When finished, you automatically receive an email with a link to view and share the result.
Share images as well as 360-degree panoramas
Previous versions of Lumion allowed you to share panoramas online through MyLumion.
Now, using any desktop or mobile device, Lumion allows you to share your design by publishing images directly via MyLumion.
MyLumion uses HTML5 and WebGL technology to create an interactive experience.
This means that you can use nearly all modern browsers, phones and tablets to view projects interactively.
A link to MyLumion works just as easy as linking to an online video.
The beauty of MyLumion is that it allows for full control over what client sees while still allowing enough freedom to look around.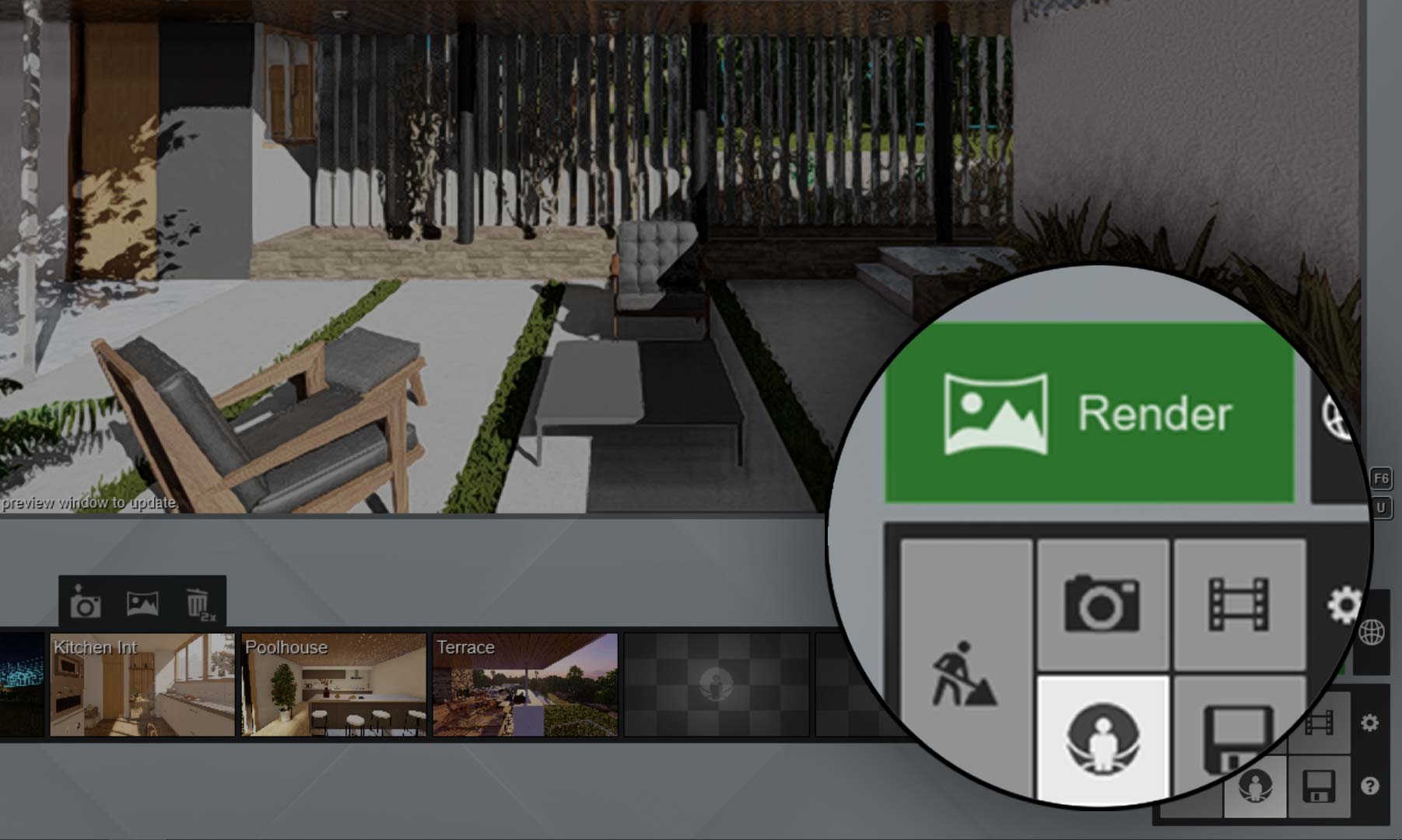 To get started, you need to make sure you have at least Lumion 6.0.
If you have Lumion 6.0 or a newer version, simply click the panorama button to enter Panorama Mode. From here, you can render 360 panoramas and upload them directly to MyLumion.
Frequently asked questions
* Model design in the header image by Adam Ingram (Ark Visuals).