VOA Associates, Inc.
Interview

About VOA
VOA spans the globe with several offices spread throughout the USA, South America and China, with a staff of over 300 worldwide. VOA specializes in creating spaces all over the world for people to work, learn, heal and play and is consistently ranked among the industry's top firms.
Interior Design Magazine's Giants 2013 in Hospitality (#8)
Modern Healthcare 2013 Construction & Design Survey (#35)
Architectural Record's Top 300 Architectural Firms in 2013 (#43)
Building Design & Construction's Giants 300 – Top Architectural Firms (#16)
ENR's Top 100 Green Design Firms (#43)
Top 500 Design Firms (#210)
The professional design services organization offers comprehensive services in architecture, planning, interior design and landscape architecture. Considering VOA's broad geographic and capability scope, the Lumion team was eager to find out how Lumion has made a difference to VOA. VOA's Director of Visualization, Rob Terry took time out to describe his Lumion experience.
"I believe Lumion is a game-changer."
"As a forward thinking company, VOA is continually looking for ways to improve and streamline the design process for our clients and in line with that philosophy, I'm always looking for ways to do things better and faster."
"After researching rendering alternatives a while back, I gave an internal presentation comparing the various options. The top rival took 80 seconds to render a scene that took Lumion only 11 seconds.
This efficiency difference alone was very attractive but the quality of the Lumion render was also far superior. Needless to say, everyone was impressed and Lumion is quickly migrating out of the Florida office and finding its way around the world."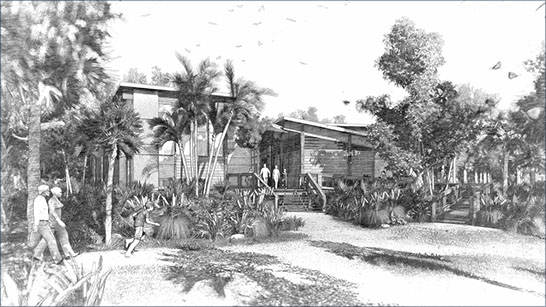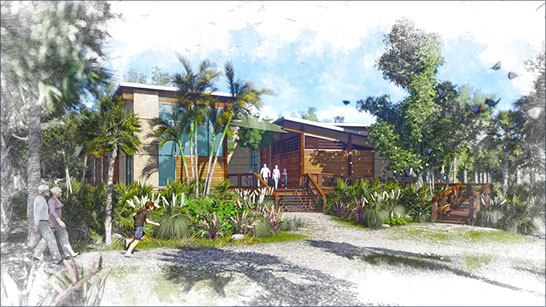 What do you like about Lumion?
"Well, first of all, the speed/quality relationship is simply unprecedented. I like to think of it as an 'environment generator' as well as a renderer. There is literally nothing out there that can do what Lumion can do in the way that Lumion does it."
"The size of scene that it can handle is incredible, and the ease with which you can add an almost unlimited number of trees and plants is amazing.
Often times, it's important during the early stages of a project not to make things look too realistic. Lumion is great for quickly adding artistic visual effects, which allow you to very easily create an attractive impression of the design."
What's your typical workflow in VOA?
"We have a great workflow now but that wasn't always the case. Lumion has helped us pioneer a new, more efficient workflow. It's really been a significant step forward.
We typically use Revit, 3ds Max and SketchUp as modeling tools. We often use 3ds as a conduit between Revit and Lumion for 'filling out' or adding details and because of the 'firelink' function, which tells us when a model has changed, the updated models are seamlessly uploaded (or reloaded) into Lumion.
I've been using 3ds Max since 1997; it is a very robust tool with so much to offer that I could spend my whole life learning it! We use it in the workflow for specialized details like folds in pillows, theming elements, and tracking updates to the Revit model.
In the old workflow, the various disciplines like architects and area development would all do 'their thing' and then hand it off to the viz department to do 'our thing'. But with Lumion it's much more seamless. As the Revit model changes, we update the visualizations more or less in real time just by uploading the changed model into the Lumion scene. The design and presentation models evolve in parallel.
For example, we are currently working on an extremely large project with a great deal of complexity in the architecture, area development and landscape design. We do regular milestone presentations and it literally takes just a few hours to get these updates ready, instead of the months it would have taken previously! That's because of Lumion."
How has Lumion helped VOA?
"Time and confidentiality are always crucial. This means that outsourcing of visualization is usually not possible; the costs are prohibitive, there's a lot of going back and forth until it's right and you don't have control of the model. Lumion removes the need to outsource!
Our visualization department is expanding, which is very much linked to the increasing role that Lumion is playing in VOA.
The business benefits are difficult to quantify, but I can say that customer satisfaction has increased due to the extended level of services we can provide. We have out-competed other firms in winning high profile projects, in part because of the quality of our visualizations. Lumion has become an integral part of our department."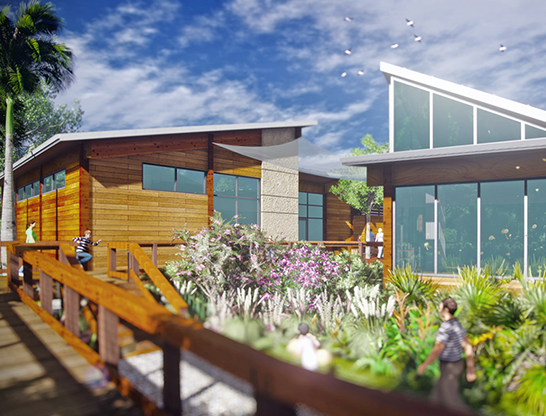 "I believe Lumion is a game-changer."
What do you think Lumion's role can be in the future?
"I believe Lumion is a game-changer. Render farms and outsourcing are no longer necessary. Things that were impossible are now possible because of the speed and quality performance of Lumion and the way it seamlessly fits into the workflow.
Storytelling is crucial to VOA's design process. Lumion allows us to document that story throughout the entire design process from start to finish, faster and more accurately than before. Lumion is going to be commonplace before long. I already see a big difference in the extent to which it is known and used compared with just one year ago."