Michael Chevasco is an architect working
AECOM is a company that hardly needs an introduction in architectural circles, given its history, success, size and worldwide scope. AECOM covers all architectural sectors, in all continents and ranks as the top architectural firm in many annual global listings.
Many AECOM offices around the world are now using Lumion. JJ Riestra, who is the BIM Director at AECOM's Washington DC metro area office, shared his Lumion experience with the Lumion team.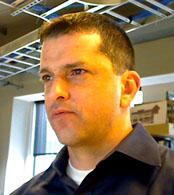 What do you think of Lumion?
"You guys seem to have really hit the mark and broken the paradigm that 3D visualization is hard to do! 3ds Max is great but you need to invest a considerable amount of time to develop an expertise. Every now and then there's a crunch and a tight deadline. At times our teams need something fast and easy and you don't want to compromise on quality. In that sense it's a tool makes anyone feel like an expert.
You don't need to spend days training. It's easy to learn and is usable really quickly with just a bit of practice. Once you get used to navigating around a scene, which is a bit different from regular software and is more like gaming program, the functions are very intuitive."
"Lumion makes anyone feel like an expert!"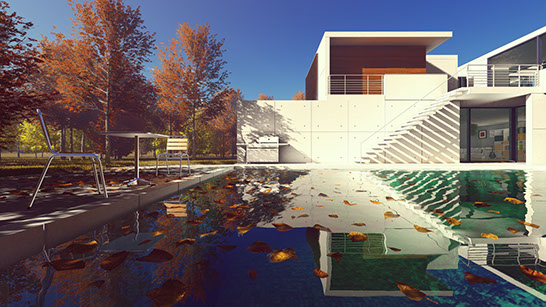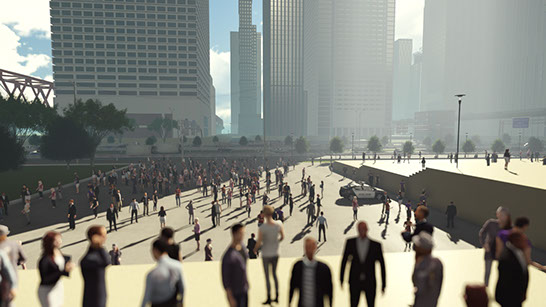 How did you find out about Lumion?
"I found out about Lumion at a conference in the summer of last year. I saw a demo there and to say I was impressed is an understatement! A month or so afterwards, we received a trial license and when a suitable project came up, we procured a license. We've used it on a couple of big projects to great effect. I can't share all details because of client confidentiality but we've made some very atmospheric and creative architectural animations with Lumion, including someone walking off into the sunset on a project we recently did to help with a job capture animation."
"To say I was impressed is an understatement!"
What features do you appreciate in Lumion?
"Apart from the obvious things – it is so fast and easy to learn – there are some great technical things in Lumion. For example, we think the camera is great! It's much better than the camera in some other popular software packages. It really gives an accurate perspective and this can be very important in some scenes, especially interior views. In some visualizations, the camera accuracy can be make or break.
It's crucial that a client can properly perceive a space. To help with this, sometimes a perfect rendering isn't useful and that's where effects can be helpful. It's an artistic call on what exactly you present to a client. For example, we also made a movie recently with music in the background. Lumion helps support these artistic needs.
We also really like the ease with which you can place lights and how good the shadows from the trees and other objects look. "
How does Lumion fit with BIM?
"Building Information Modelling started out as being an architect's parametric tool, then the engineers came up to speed and now the contractors are more active in a model use. With this trend, it has now become commonplace to deliver a model as a product in itself, as part of the total architectural package.
It's important to be able to deliver a visualized model along with the other proper documentation needed for a building. In fact, more is being asked of architects nowadays and in a sense their job scope has broadened as contractors and other stakeholders get on board with the 3D model trend and expect more deliverables. Previously, drawings were enough, but not anymore. Lumion fits very well with that trend and can be a key part of helping an architect find a solution to the 'B' and the 'M' parts of BIM."
How would you summarize Lumion and its role in AECOM?
"We've just started to use Lumion but we can already see its strong potential as a game-changer. It shifts the paradigm in relation to how easy and fast it is to create 3D architectural visualizations. We can also see its increasing use as a key BIM tool. We would also like to see Lumion continue to develop its functionality still further to deliver even more of what it already leads the field in: Ease of use, quality and speed. Those are the things which are really different about Lumion and what sets it apart from other software out there."
"We've made some very atmospheric and creative architectural animations with Lumion."