Architectural visualization
See your 3D models and designs brought to life
Show the beauty of your building design with Lumion 
Need to quickly visualize your designs and see them complete with texture, color, environmental context and life? Lumion architectural visualization software can help you do exactly that.
From client presentations to internal design reviews and more, Lumion unveils the beauty of your design by showing it in a real-life or conceptual setting. And the best part? Lumion makes it easy to make beautiful images, videos and 360 panoramas by yourself, quickly and without specialized training.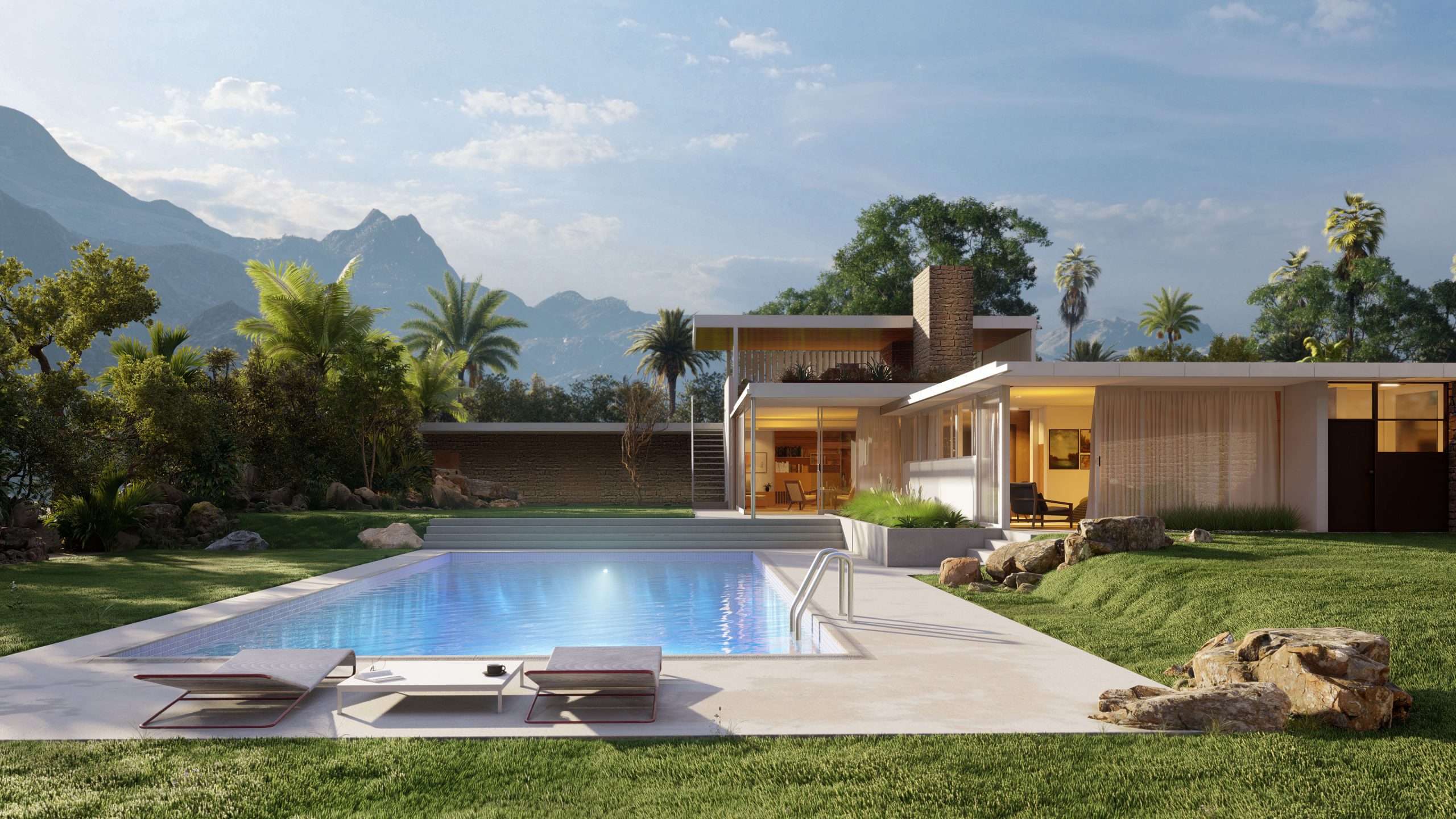 Try Lumion for free for 14 days
Elegant visualization software for architects
With Lumion as part of your architecture and design toolbox, you have everything you need to support your architectural visualization needs. With wide compatibility supporting all CAD file formats, Lumion helps architects in their daily professional routines by easing the workflow from 3D model to beautiful render.
Importing takes seconds, and through Lumion's intuitive project editor, you can easily breathe life into the project. Texture the model with over 1,350 high-quality materials in the Lumion materials library.
Plant trees, shrugs, flowers and other landscaping objects to show the building in a lively setting. Furnish the design with 6,900+ items available in the content library. Change the sun. Make it rain or snow. Create a beautiful interplay of light and shadow. And make your design come alive.
No matter how you visualize the design in your mind, Lumion reduces the amount of effort on your end to capture your vision and communicate it to others.
3 reasons architects use Lumion to visualize their 3D designs
1. You can make visualizations yourself
When you need to visualize your 3D models in living, beautiful environments with compelling materials, Lumion rendering software features a stress-free environment and intuitive tools to quickly create beautiful images, animations and 360 panoramas.
Check out the video on the right to see how Lumion can help you make a render in under 5 minutes.
2. Real-time rendering with LiveSync
Lumion LiveSync lets you create a seamless, real-time connection between several popular modeling programs and Lumion. With LiveSync, any changes made in your modeling software are instantly visible in your Lumion project, letting you work on your 3D model while simultaneously viewing it in Lumion's breathtaking environments.
Lumion LiveSync is available for SketchUp, Revit, ArchiCAD, Rhino and Vectorworks.
3. Accomplish more with beautiful visualizations
As complete, architect-friendly 3D rendering software, Lumion comes with a wide range of cutting-edge features to meet the evolving needs of architectural firms, from the household names to the growing, local firm.
See what you could accomplish by checking out this demo reel of animations from Lumion users.
Lumion is fully compatible with and has LiveSync plug-ins for